A new major motion picture is being called "fascist" and "alt-right" by liberals based on the trailer alone. It's a remake of "Death Wish" starring Bruce Willis as a vigilante who takes crime into his own hands.
In the trailer, Willis portrays a doctor in Chicago whose family becomes the victim of violent crime. In seeking justice on the attackers, he starts executing criminals.
Film critic Alan Zilberman was decidedly negative about it, tweeting, "Eli Roth's Death Wish remake is so nakedly fascist that alt-righters will have an erection before the trailer ends." He followed up with screenshots of nasty and anti-Semitic comments lobbed at him by those who disagreed.
Forbes' film critic Scott Mendelson tweeted, "Fair or not, I can't think of a more tone-deaf idea in this political/social environment than white filmmakers remaking #DEATHWISH..."
Progressive film critic Adam Best added a few tweets to the pile on, saying, "Many conservatives exploit Chicago's rep to grossly misrepresent Black Americans, US crime. Death Wish shamelessly piggybacks on that smear."
"In a country where Trump has angry white men foaming at the mouth with rage, do they need encouragement to take to the streets with guns?" he added. "Angry, old white man becomes an armed vigilante against Chicago civilians. That's a dangerous message. Is Death Wish alt-right fan fiction?"
Here's the trailer that is triggering so many.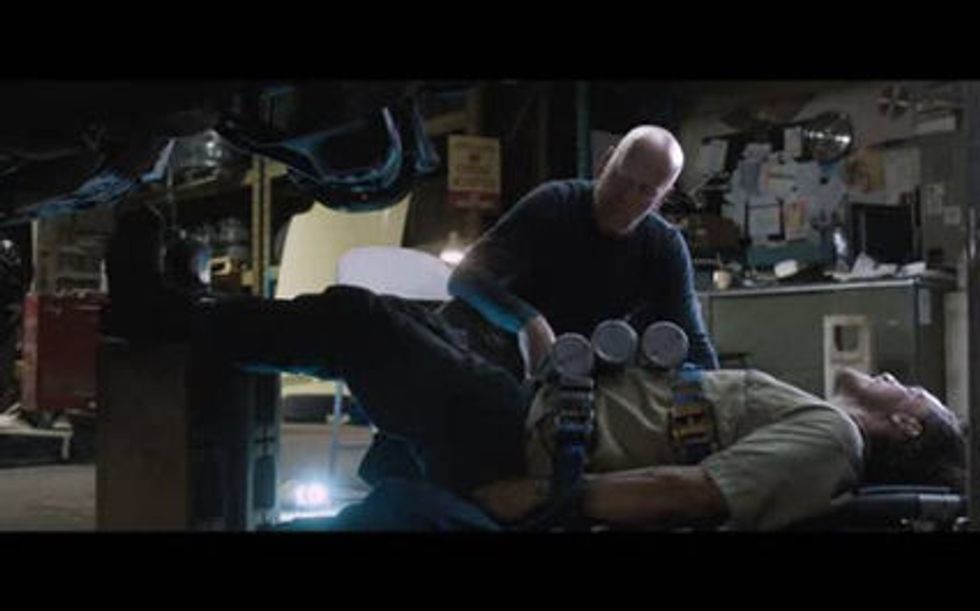 As some have pointed out, many of the criminals that Willis' character attacks are white, but that doesn't prevent some from accusing it of being riddled with racism.
The movie is a remake of a Charles Bronson classic of the same name from 1974. "Death Wish," directed by Eli Roth, hits theaters November 22.