A 16-year-old Milwaukee high school student was caught on video punching a teacher in the face in front of other students during class Wednesday — and then continuing the beating, WTMJ-TV reported.
The cellphone clip shows the student and teacher arguing in a South Division High School classroom. Then the student is seen shoving the teacher. Apparently that wasn't sufficient, as the student then walks up to the teacher and punches him in the face and pushes him to the ground.
The student is then seen standing over the teacher and delivering at least four more punches as students watch.
Image source: YouTube screenshot
Some are heard laughing and hooting. One kid exclaimed, "Damn!"
Police told WTMJ that the student was arrested at school and his case should be presented to the Milwaukee County District Attorney's Office for possible charges of battery to a school district official.
Police told WITI-TV that the teacher's injuries were not life threatening.
Gustavo Miramontes, 17, said students know the teacher well.
"He is kind of like [a] helper," Miramontes told WTMJ, adding that the man comes alongside students "if a kid has a question" or "if they are struggling."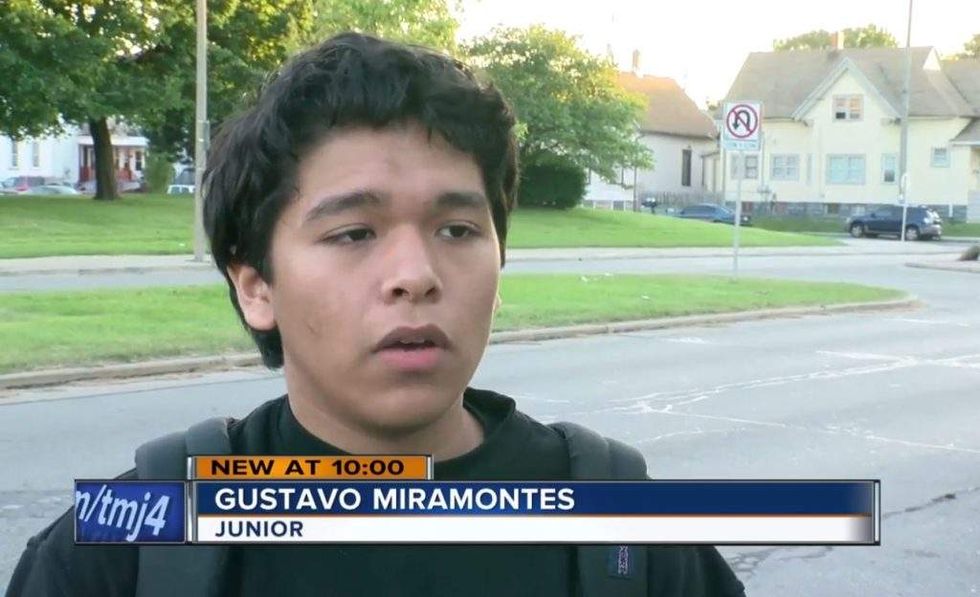 Image source: WTMJ-TV video screenshot
"That scares me. Oh my god, that really scares me," parent Niki Gerth, who has a freshman daughter at the school, told WTMJ as she watched the video.
"It makes me mad," Jerry Gerth told WTMJ, adding that "somebody didn't teach [that] child enough respect to say don't swing at a teacher. You don't swing at an adult. You don't disrespect adults."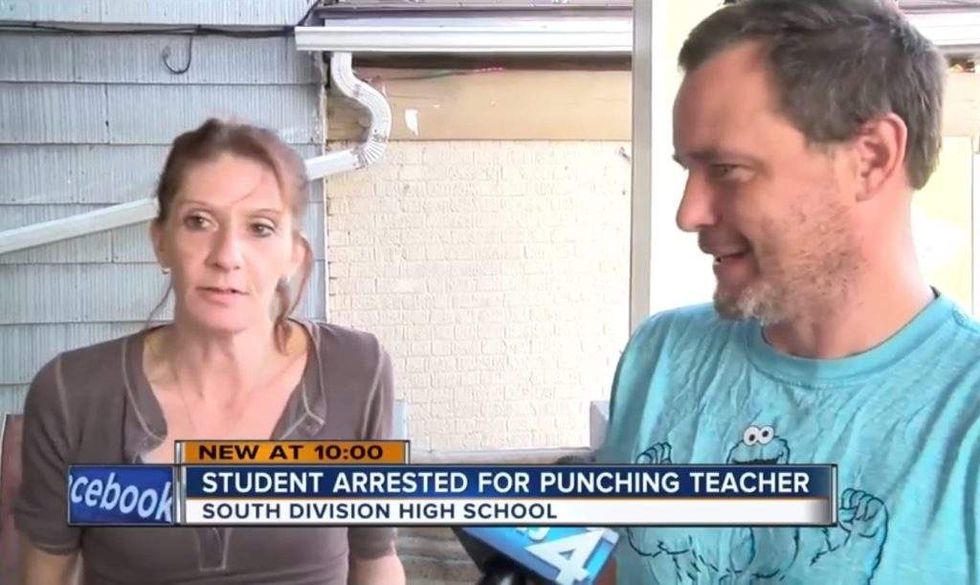 Niki and Jerry Gerth are parents of a freshman girl at the high school. (Image source: WTMJ-TV video screenshot)
Milwaukee Alderman Bob Donovan issued the following statement, WITI said:
Violence at MPS [Milwaukee Public Schools] is a great concern to the community. Actions like this need criminal charges to send a message, and hold the student responsible for their reckless and dangerous behavior.

I applaud the many great teachers and students at MPS, however, there is a segment of students who choose to behave inappropriately and criminally, which robs other students and teachers of an opportunity to build a safe learning environment.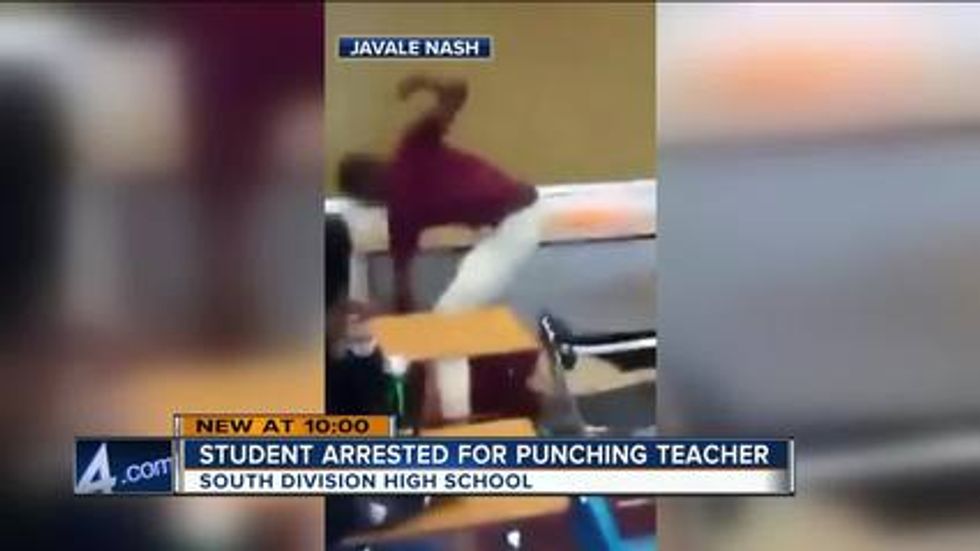 (H/T: EAGNews)