Over a century ago, the president of Bryn Mawr College — a prestigious women's school just outside of Philadelphia — was M. Carey Thomas.
Thomas — who guided the institution from 1894 to 1922 and was its first dean — was a well-known advocate for women's rights.
"The College's mission was to offer women rigorous intellectual training and the chance to do to original research, a European-style program that was then available only at a few elite institutions for men," the school's website notes, indicating Carey's contribution. "That was a formidable challenge, especially in light of the resistance of society at large, at the end of the 19th century, to the notion that women could be the intellectual peers of men."
But there's a problem with the Carey legacy — and it's been known for quite some time, as a 1994 biography of the suffragette points out.
Seems Carey was a racist. And an anti-Semite.
So now Bryn Mawr College is doing something about Carey's misdeeds — specifically scrubbing her name from two buildings on campus named after her, Thomas Great Hall and Thomas Library.
"While Thomas had a profound impact on opportunities for women in higher education, on the academic development and identity of Bryn Mawr, and on the physical plan of the campus, she also openly and vigorously advanced racism and anti-Semitism as part of her vision of the college," school president Kim Cassidy said in a letter, Philadelphia Magazine reported, citing Philly.com.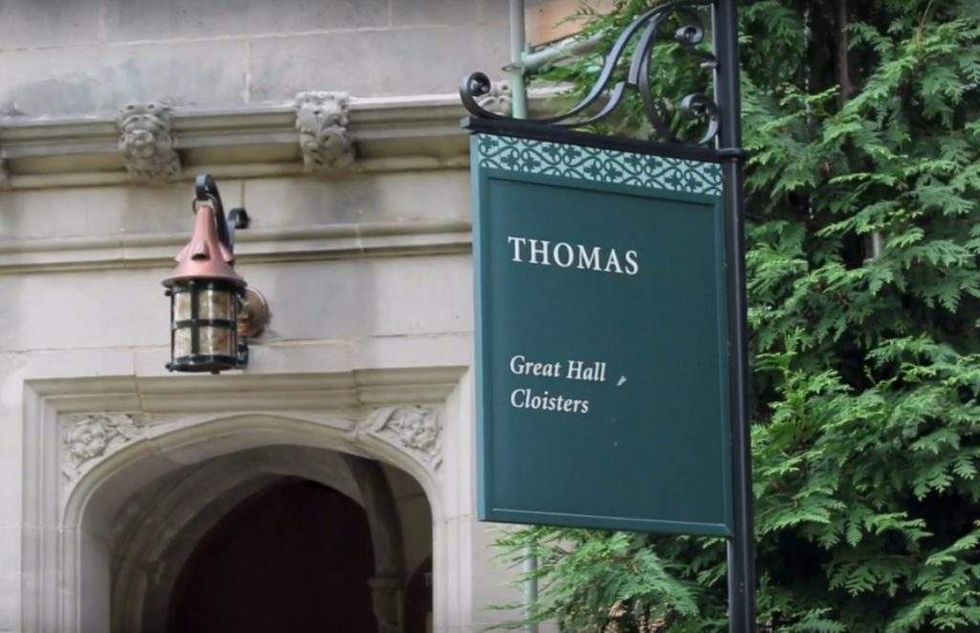 Image source: YouTube screenshot
Bryn Mawr's actions follow similar moves by other colleges and universities in the wake of the deadly demonstrations in Charlottesville, Virginia, last month over a statue of Robert E. Lee.
Stockton University in New Jersey removed the bust of Richard Stockton from its library in August, the magazine reported, noting that Stockton — a signer of the Declaration of Independence — was a slave owner.
The president of Bronx Community College said last month that the school would remove bronze busts of Confederate Generals Robert E. Lee and Stonewall Jackson from its Hall of Fame for Great Americans, the New York Times reported.
"Embracing difference includes creating space where all people feel respected, welcome and valued," school President Thomas A. Isekenegbe said in a statement, the paper said.
And while George Washington's legacy isn't related to the Civil War-era, there appears to be plenty of room on this slippery slope: A Chicago pastor wants city officials to remove a bronze statue of the first U.S. president from a park on the south side since Washington also was a slave owner.