The scenario is frightening. A family asleep in their home. In an equally sleepy neighborhood where trouble just doesn't happen.
But in the middle of the night last Friday, trouble arrived at a residence in Collinsville, Oklahoma.
The homeowner woke up to his dogs barking and his back door open, the Tulsa County Sheriff's Office told KTUL-TV.
"His wife described seeing a shadow move past their bedroom door on two occasions," sheriff's spokeswoman Casey Roebuck told KOTV-TV.
With that, the homeowner called 911 around 4 a.m. telling deputies someone was outside his home, KOTV reported.
But Dad wasn't about to wait around for the cavalry to arrive.
While deputies were on their way, the homeowner got his gun, went outside and saw a man "standing there with what appears to be a long gun," Roebuck told KOTV.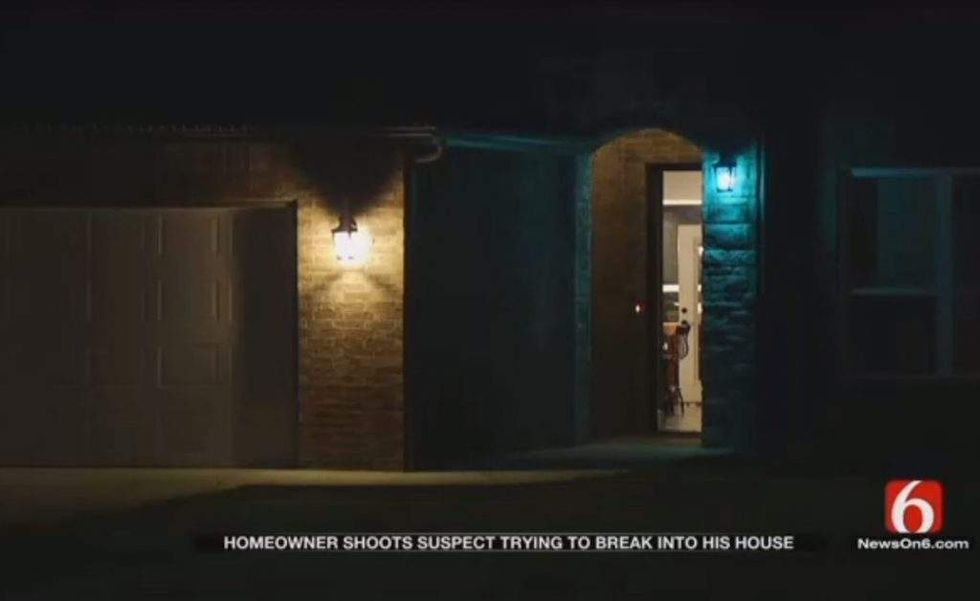 Image source: KOTV-TV video screenshot
The homeowner ordered the man to drop his weapon a number of times, police said, but he wouldn't listen.
In fact, Roebuck told KOTV, the suspect began advancing toward the homeowner.
So the homeowner reacted in the way you'd hope when his life — and his family members' lives — are on the line. He fired at the man multiple times, police said.
The suspect — shot in both hips and his hand — dropped his weapon and fell to the ground, but he managed to get up and run off, the sheriff's told KTUL, adding that he apparently went to other houses looking for help before he was found lying in a street.
Investigators found multiple firearms, the sheriff's office told KTUL.
The suspect, 33-year-old Kou Yang, is expected to recover and faces charges of trespassing, assault with a deadly weapon, first-degree burglary and possession of a firearm in commission of a felony once he's released from hospitalization, KTUL reported.
Roebuck told KOTV there's no reason to believe the homeowner's actions weren't justified and that Oklahomans have the right to defend themselves under the state's Stand Your Ground law.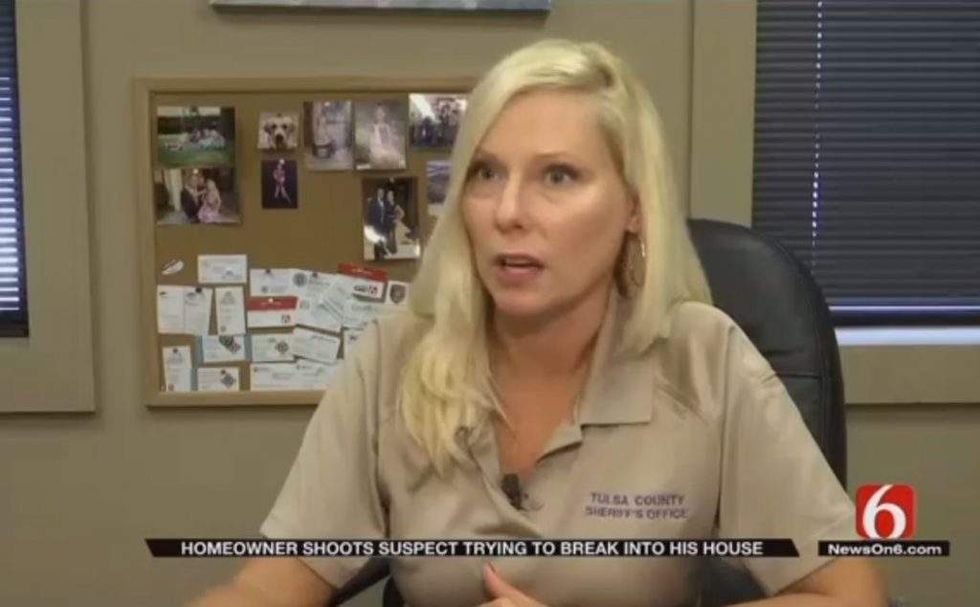 Tulsa County Sheriff's spokeswoman Casey Roebuck (Image source: KOTV-TV video screenshot)
"That's about as scary as it gets for any family," she told KOTV. "It's 4 o'clock in the morning. You have a mother and a father, their children inside their home asleep."
But Dad listened to his Second Amendment instincts — and flipped the script of what could've been a nightmare.