The poor guy had been making lame-brained decisions all morning — but his worst misstep by far was landing on 83-year-old Wilford Burgess' rooftop.
After getting word from a caller who complained about being followed Tuesday morning, Los Angeles County Sheriff's Department deputies spotted a man jumping from roof to roof in La Puente, California — and the chase was on, KTLA-TV reported.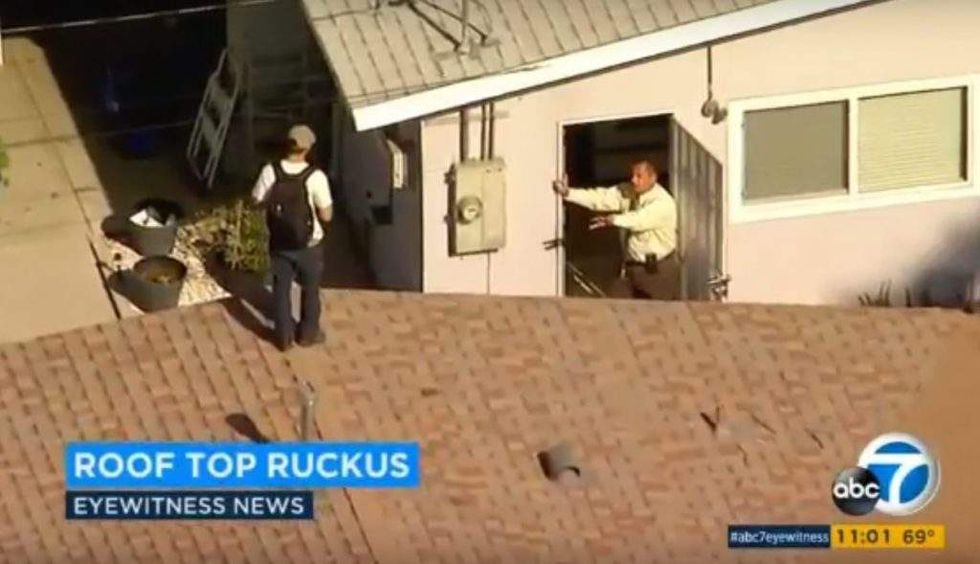 Image source: YouTube screenshot
The suspect managed to keep cops on the run for several hours until he stopped on Burgess' roof where a standoff commenced, the station said. Sheriff's department officials even used a crisis negotiator in an attempt to talk the guy down, KTLA added.
But after another hour went by, Burgess told KABC-TV he "got tired" of the trespasser's "games" — then he grabbed a ladder and told deputies, "I'm going up on the roof — that sucker's coming off."
So Burgess climbed atop his roof and started walking over to the trespasser.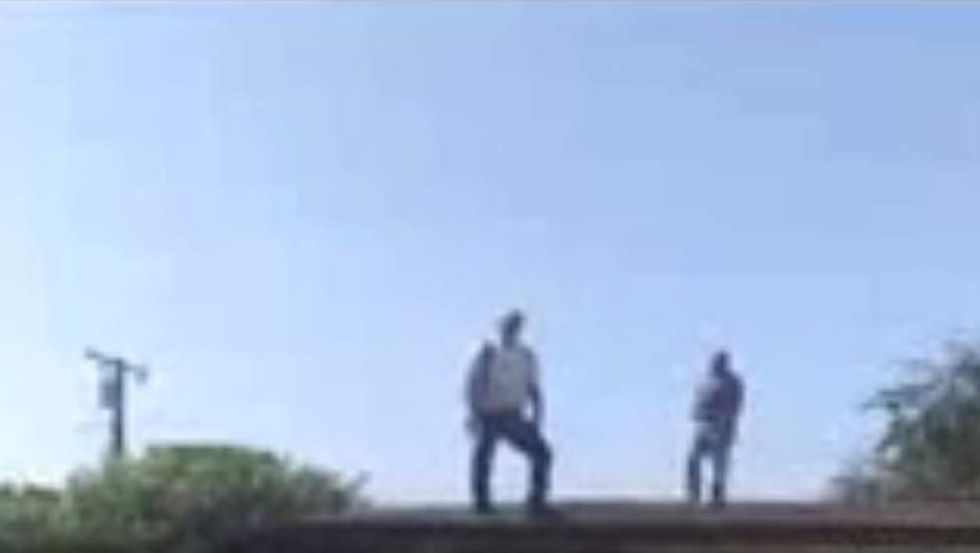 Image source: KTLA-TV video screenshot
Soon the man was cowering in the face of the fed-up homeowner.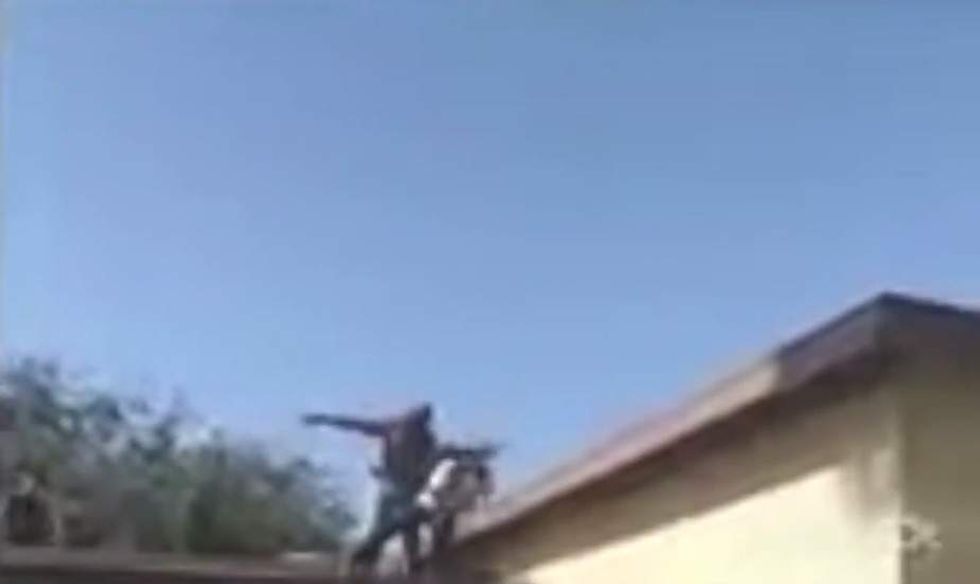 Image source: YouTube screenshot
And then Burgess simply pushed him off.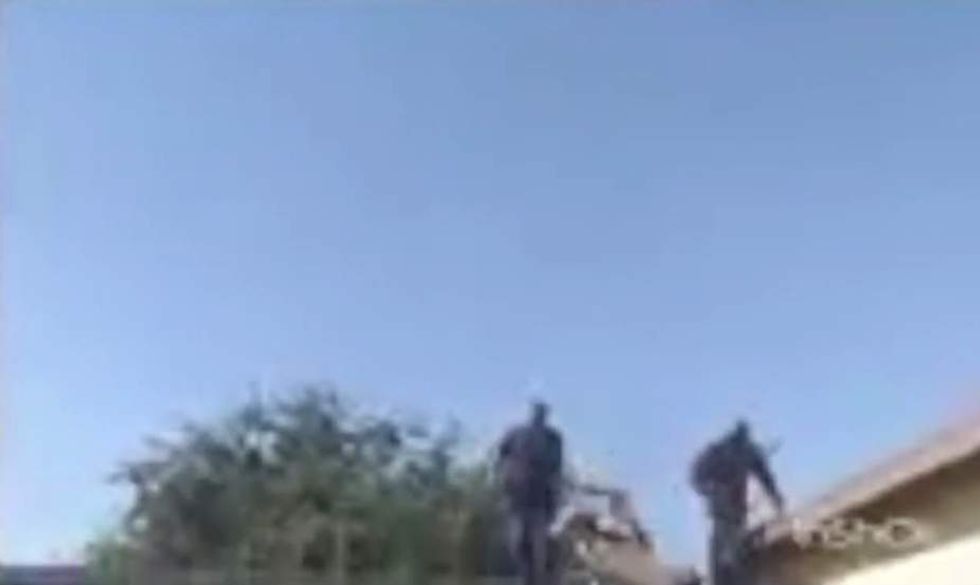 Image source: YouTube screenshot
The suspect landed on a car windshield, and then was taken into custody and admitted to a hospital for a mental evaluation, sheriff's officials told KABC.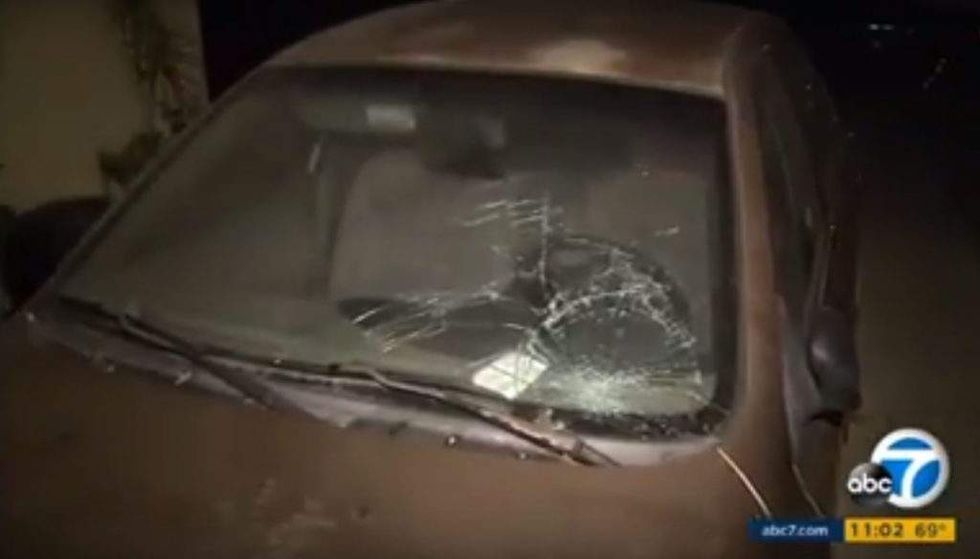 Image source: KABC-TV video screenshot
"You come to my house, you don't have to worry about him because I'll be all over it 'cause I'm going to load up," Burgess told KABC.
He said to KABC that he's worked on staying in shape — "I tell everybody, 'Just because you're old, that don't mean you got to sit down. As long as you're able to move, move'" — and that his favorite workout is helping lift donations folks give to his church.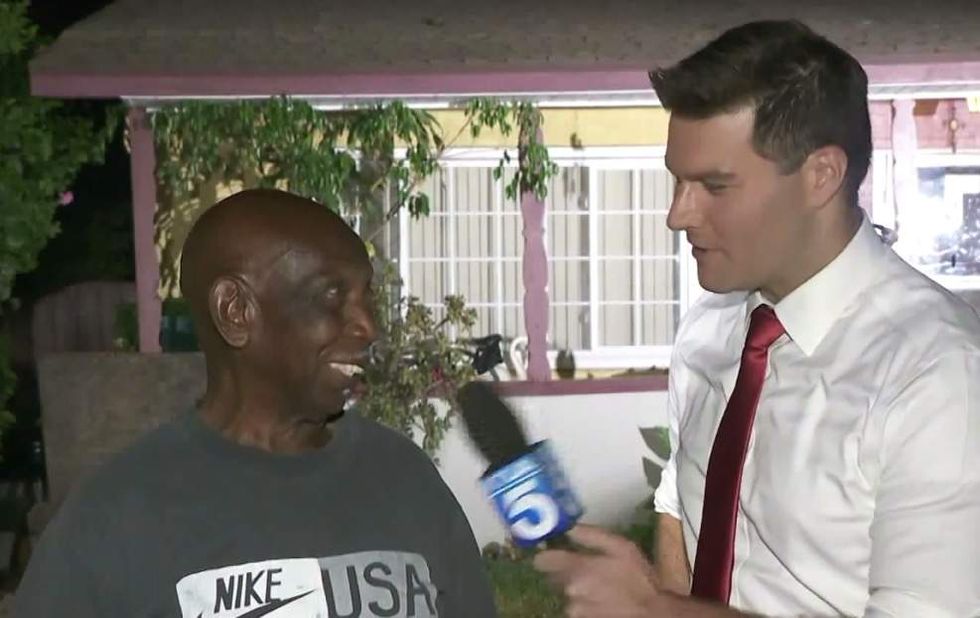 Image source: YouTube screenshot
Burgess' granddaughter Ashley Wrenn — who caught all the drama on her cellphone video — told KTLA she's not surprised about her granddad's actions.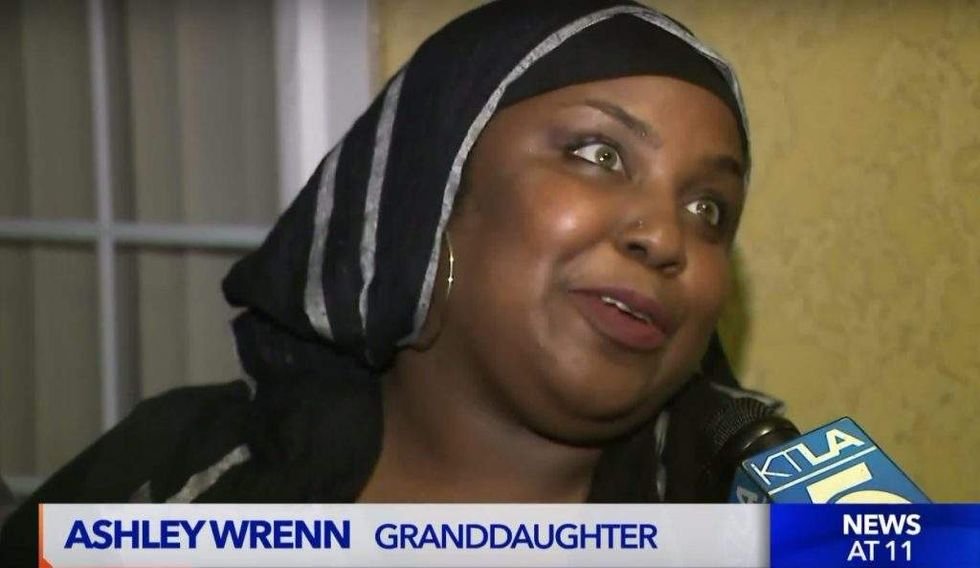 Image source: YouTube screenshot
"He's like the strongest person in our family," she told KTLA. "I mean, he keeps us all together. ... That's papa."
(H/T: BizPac Review)