Sen. Marco Rubio (R-Fla.) called for the Army to revoke an officer's commission over pictures he posted on social media and statements indicating he was infiltrating the military to do harm to the United States.
What did Spenser Rapone do?
United States Army 2nd Lt. Spenser Rapone has become infamous over two pictures he posted on social media recently, showing him with a Che Guevara shirt under his West Point cadet uniform at his 2016 graduation, and another with the message "Communism will win."
He also posted messages on online forums deriding his superiors and advocating for violence against the United States.
Rapone is currently assigned to the 10th Mountain Division, according to the Army Times. He previously enlisted as an infantryman in 2010 and served in Afghanistan with the 1st Battalion, 75th Ranger Regiment in 2011. He was "removed for standards" from the regiment later that year. He went to West Point the next year.
What did Sen. Marco Rubio say about Rapone?
Rubio released a letter sent to Army Secretary Ryan McCarthy Wednesday about the actions he called an "extreme embarrassment for the United States Army and the United States Military Academy."
"As you may know, Rapone has publically and vulgarly derided the secretary of defense," the statement read, "advocated for communism while in uniform and political violence in general, and expressed support and sympathy for enemies of the United States, including Chelsea Manning, a convicted traitor. This clearly violates multiple Army regulations and the Uniform Code of Military Justice."
"Additional posts on social media by Rapone broadcast his devotion to the communist cause and his plans to infiltrate and sabotage the military," he continued. "His conduct, writings, and sympathies for American adversaries predates his commission in the Army. Therefore, I respectfully request the United States Army immediately nullify Rapone's commission and pursue all available disciplinary options under the Uniform Code of Military Justice. Rapone should be required to pay back in full the cost of his education and the United States Military Academy should consider revoking his degree."
Rubio later asks if West Point administrators or faculty were "aware of his views and behavior," and asked for "all relevant information regarding West Point's efforts to ensure cadets who actively support the destruction of our government do not waste more taxpayer funds."
Here are the photos from Spenser Rapone's social media account: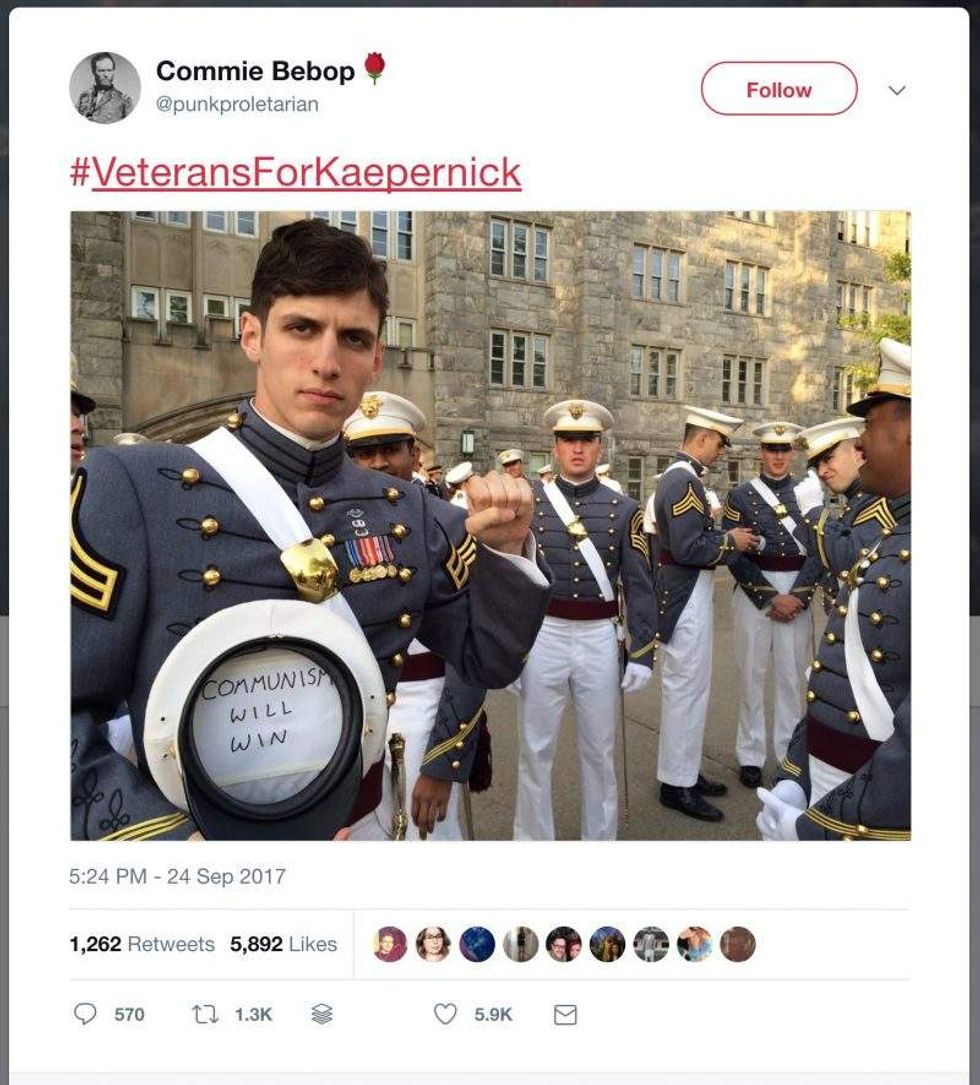 Image Source: Twitter screenshot, @punkproletarian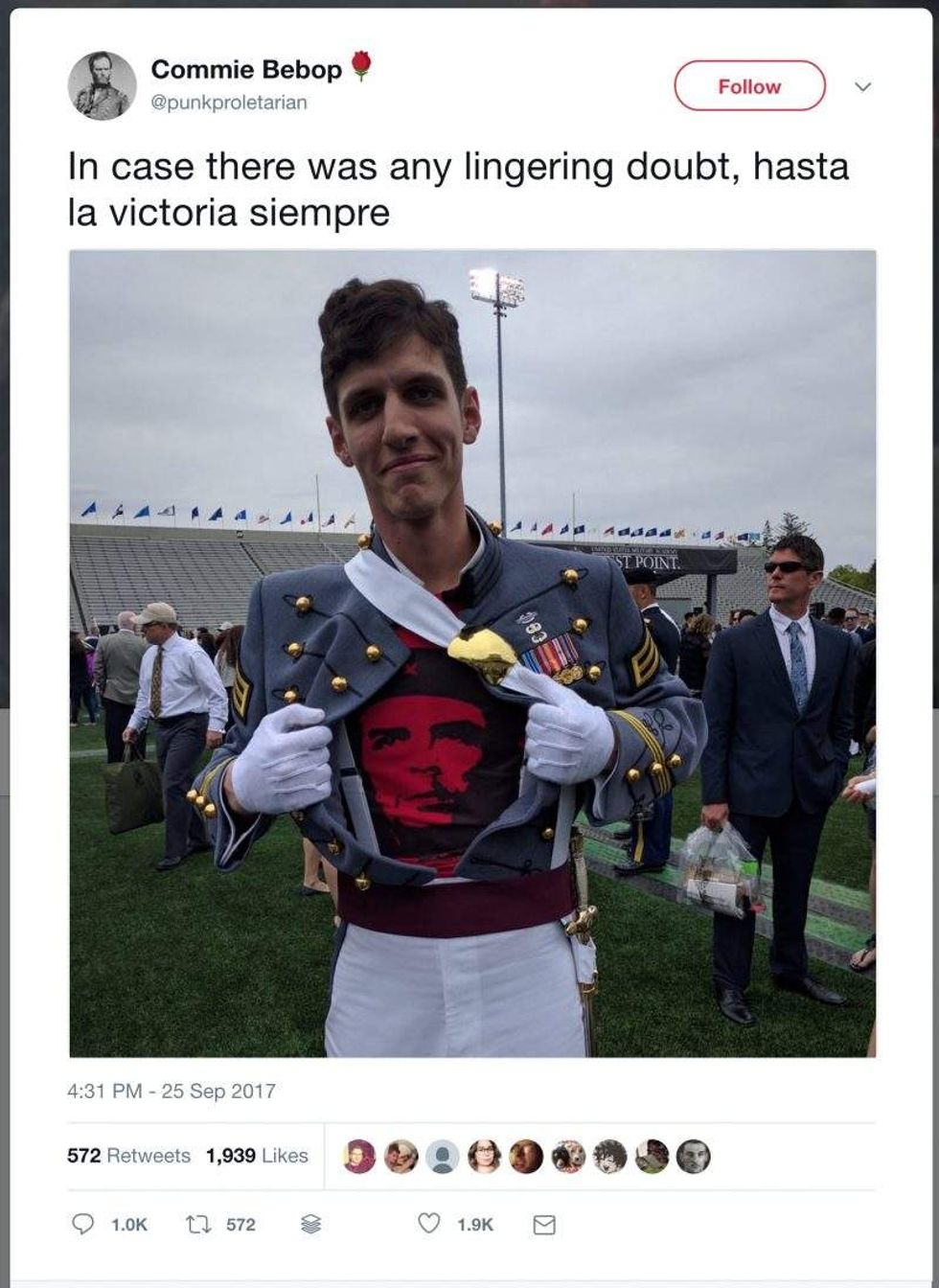 Image Source: Twitter screenshot, @punkproletarian
They have since been made unavailable on his Twitter account, which has been made "private."