Karisa Daniels — an admitted convicted felon — said she was "extremely high" when a Virginia state trooper tried pulling her over for speeding last month, WRIC-TV reported. After a vehicle chase, Daniels told the station she shot the trooper "one time and one time only."
But speaking to a WRIC reporter from jail, the 23-year-old mother of two said what she's accused of is "ridiculous."
"They got me with this ridiculous charge ... attempted capital murder," Daniels told the station, "and I shot him in the freakin' arm, you know? Like, I wasn't trying to kill him."
What happened?
Senior Trooper C.A. Putnam tried to pull over Daniels for driving 87 mph on Chippenham Parkway on the night of Sept. 19, authorities told WRIC.
She told WRIC she's a convicted felon and was illegally carrying a gun, driving with a suspended license and didn't want to go to jail.
Daniels told the station she stopped but "as soon as he got out of the car I took off. And ... then next thing I know he's right behind me again."
She said she was "under the influence" and "extremely high" at the time, WRIC reported.
The pursuit ended miles later in a Henrico cul-de-sac — a dead end, the station said, adding that the trooper rammed her car.
"The next thing I know, I heard, 'Put your hands up! Put your hands up where I can see 'em!' and then I heard 'pop,' and I'm like, 'OK, so he's going to shoot me if I run,' so I turned around and I shot him," Daniels told WRIC.
Trooper Putnam never fired his weapon, state police told the station. Neighbors said they heard only one shot, WRIC added.
Daniels tried to run away, the station said, but Henrico police arrested her at a nearby home.
Putnam was expected to recover, WRIC reported.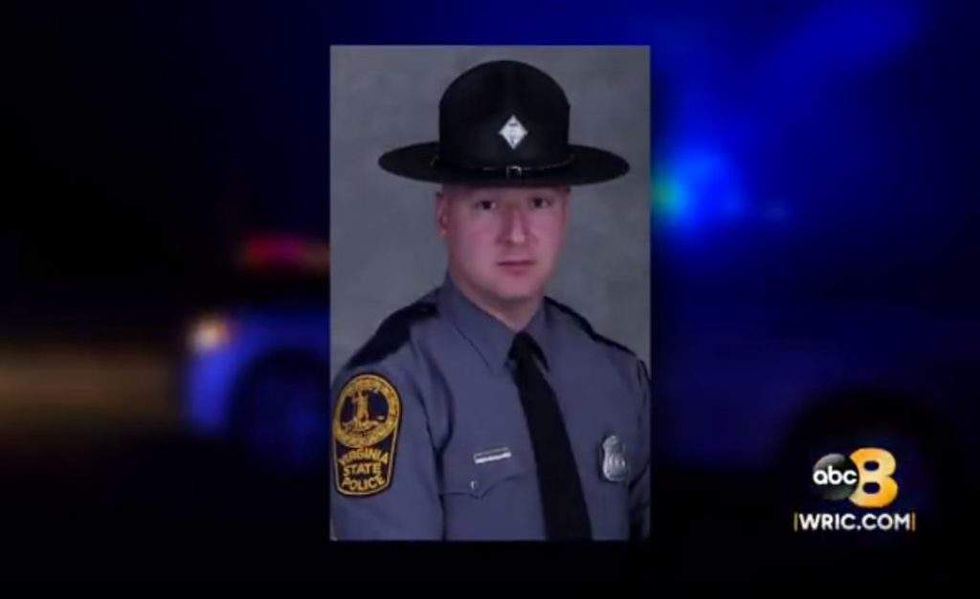 Senior Virginia State Trooper C.A. Putnam (Image source: WRIC-TV video screenshot)
Now what?
Daniels was charged with attempted capital murder of a police officer and using a gun to commit a felony, the station said, adding that she was in Henrico County Jail with no bond. Her next court date is Dec. 6, Richmond.com reported.
Is Daniels suspected of other crimes?
Richmond police said they plan to charge Daniels with two Sept. 12 payday loan robberies on Midlothian Turnpike, Richmond.com noted, adding that in both instances the robber was said to have pulled a firearm on employees and demanded money.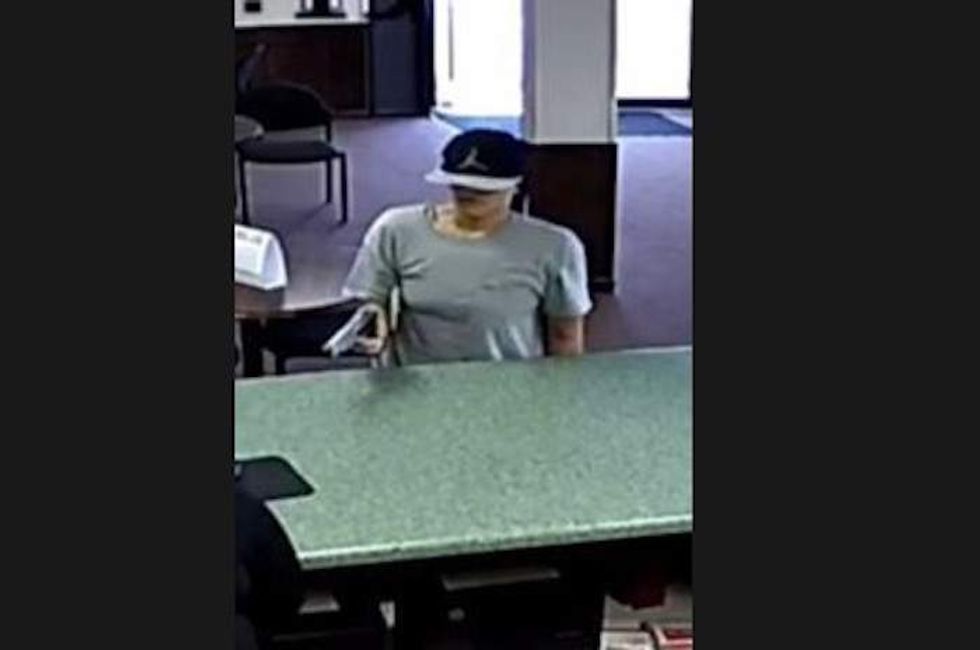 Image source: Richmond police
Daniels also was scheduled to face nine charges in Wake County, North Carolina — her home state — in connection with alleged offenses on May 25, the outlet reported, citing court records.
They include possession of a firearm by a felon, carrying a concealed weapon and a charge of "go armed to terror of people," as well as three charges of assault by pointing a gun, Richmond.com reported, citing court records.
She also faces misdemeanor charges of simple assault, disorderly conduct and being intoxicated and disruptive, the outlet added, citing online court records.
Daniels also is a suspect in two early September armed robberies in South Carolina, Myrtle Beach police Capt. Joey Crosby told Richmond.com.
Daniels is charged with two counts of kidnapping, two counts of armed robbery and two counts of possession of a firearm during commission of a violent crime in connection with those robberies, Crosby added to the outlet.
She also has three pending weapons charges in Granville County District Court in North Carolina, Richmond.com said, citing court records.
Daniels also has convictions from 2012 and 2013 for larceny, shoplifting and resisting an officer, the outlet reported, citing records from the North Carolina Department of Corrections.
What else did Daniels have to say for herself?
Daniels told the station that shooting the trooper was "the worst mistake I've ever made in my life. I can't believe I did something like that, but I can't take it back."
She told the station, "Just sitting in here today I'm like, 'What have I done?'"
But she still maintained to WRIC that what happened to her isn't right: "It's so unfair that, like, you can be taken away from everything in a matter of minutes. Everything. Your job, your family, your house, your kids. Everything."
(H/T: Blue Lives Matter)