President Donald Trump has taken his personal crusade to stop player protests during the national anthem at NFL games to the next level: He's started a petition.
What's the petition for?
The petition is hosted on the GOP website and offers this description: "The President has asked for a list of supporters who stand for the National Anthem. Add your name below to show your patriotism and support."
The webpage says the petition is paid for by the Trump Make America Great Again Committee, a fundraising organization. It's unclear what Trump or the committee will do with the list of petition supporters.
Will the NFL ban the protests?
Trump supported the idea of the NFL simply banning protests during the national anthem. While there were reports that NFL Commissioner Roger Goodell was considering the move, he simply released a statement saying that players "should" stand for the anthem, but didn't institute any rule change.
Here's what the petition looks like: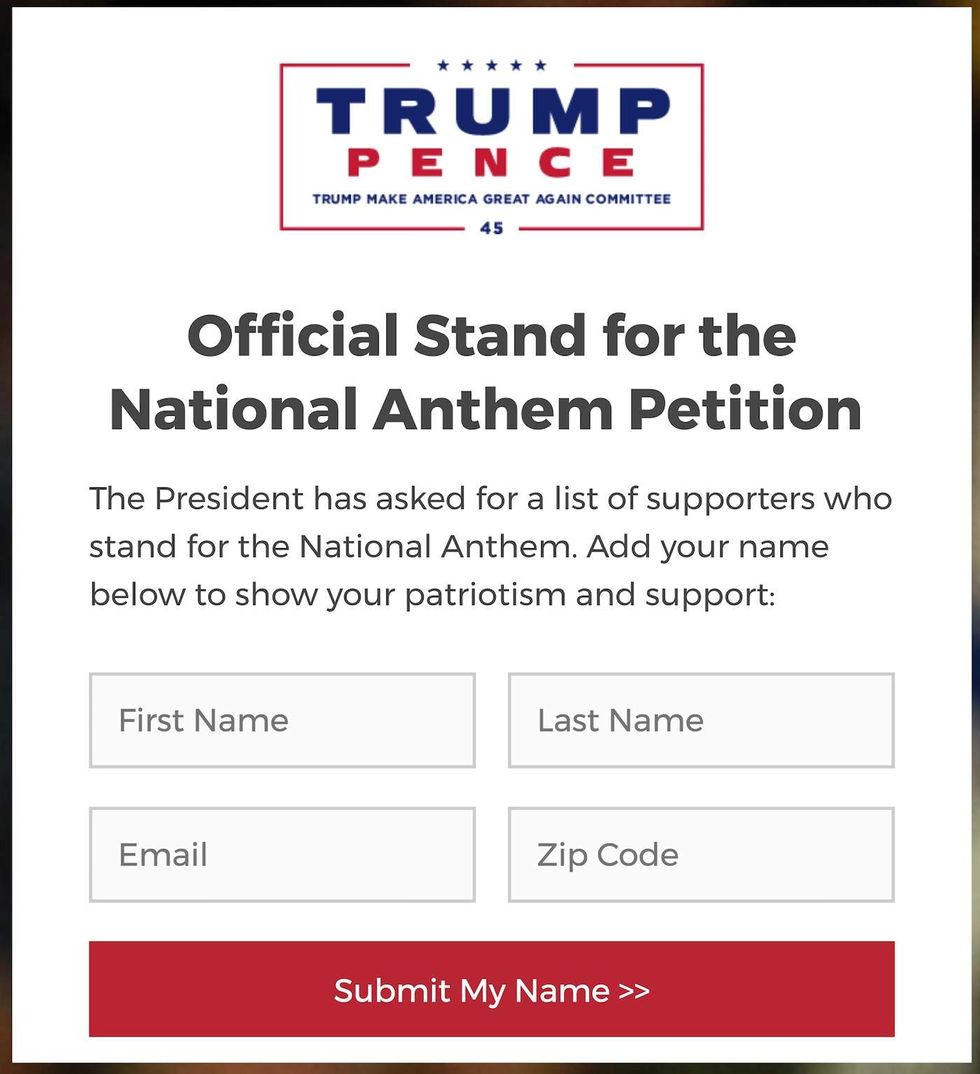 (Image Source: Website screenshot)
President Trump appeared to enflame the protests even more after he derided the act during a rally where he used the insult "son of a b***h" to mock player protesters.
The NFL has decided that it will not force players to stand for the playing of our National Anthem. Total disrespect for our great country!

— Donald J. Trump (@Donald J. Trump)1508324766.0
The NFL has all sorts of rules and regulations. The only way out for them is to set a rule that you can't kneel during our National Anthem!

— Donald J. Trump (@Donald J. Trump)1506431165.0
The next Sunday dozens more players joined the protests, ostensibly to rebuke Trump along with raising awareness about perceived racial inequalities. The protests have subsided since then, but have not stopped completely.