What went down?
Kentucky State Police said three people forced their way into a Boaz home Monday night and beat up and robbed the elderly homeowner, WKRN-TV reported.
But the homeowner shot one of the alleged assailants once in the back, the Kentucky New Era reported, citing police.
The alleged assailant who was shot — Timothy Dwain Roper, 46 — was dead on arrival at a hospital around 9:30 p.m., Graves County Coroner Brad Jones told the paper.
An autopsy was performed Tuesday afternoon to determine the cause of death, and the case was ruled a homicide, the New Era reported.
What about the other two alleged assailants?
Police arrested Miranda K. Murphy, 32, on Monday evening on a charge of first-degree possession of a controlled substance (methamphetamine) and took her to jail, the paper said.
After interviewing Joshua A. White, 28, on Tuesday evening, police charged both Murphy and White with complicity to commit first-degree burglary and complicity to commit first-degree robbery and took White to jail, the New Era reported.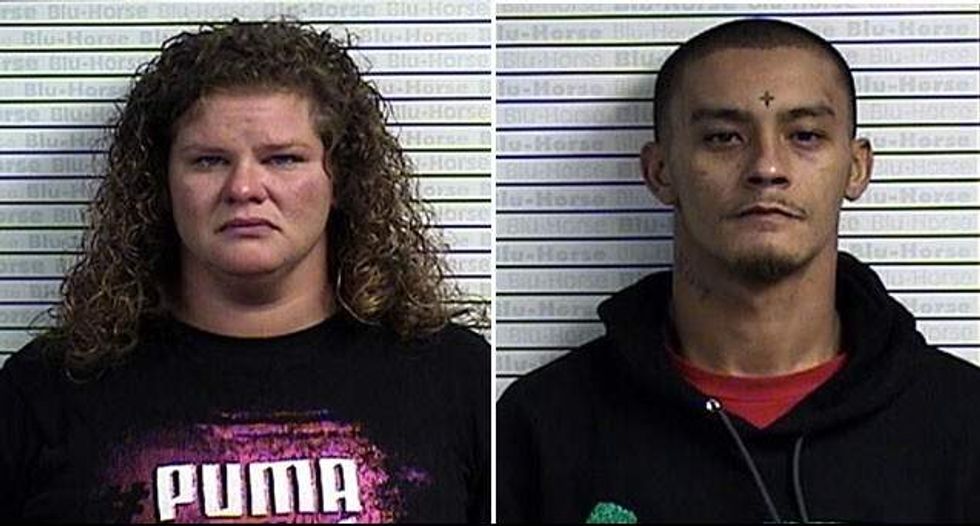 From left: Miranda Murphy and Joshua White (Image source: Graves County Jail)
Kentucky State Police determined that Roper, Murphy and White went to the elderly man's home to rob him, forced their way in, assaulted and robbed him, and then the homeowner shot Roper, a state police spokesman told the paper.
What else do we know about the alleged assailants?
Roper was in jail four times this year on charges of burglary, shoplifting and marijuana and drug paraphernalia possession, the New Era reported, citing the Graves County Jail website.
Murphy had been charged this year with second-degree criminal trespassing, failure to appear in court and driving under the influence of drugs or alcohol with aggravating circumstances, first offense, the paper added.
White had been jailed on charges of fourth-degree assault, violation of a protection order and trafficking in a controlled substance, with the most recent of those charges coming in 2010, the New Era reported, citing the jail website.
What happened to the homeowner?
The unidentified homeowner was treated by an ambulance service at the scene and did not require hospitalization, police told the New Era.
Police are investigating the details surrounding the shooting, the paper added.
What is a neighbor saying?
Lawrence Bermingham said the neighborhood where the incident took place used to be peaceful, which is why he moved there to retire — but he now he's taking steps to protect himself, WPSD-TV reported.
"To be honest with you, I keep a gun by my night stand," he told the station.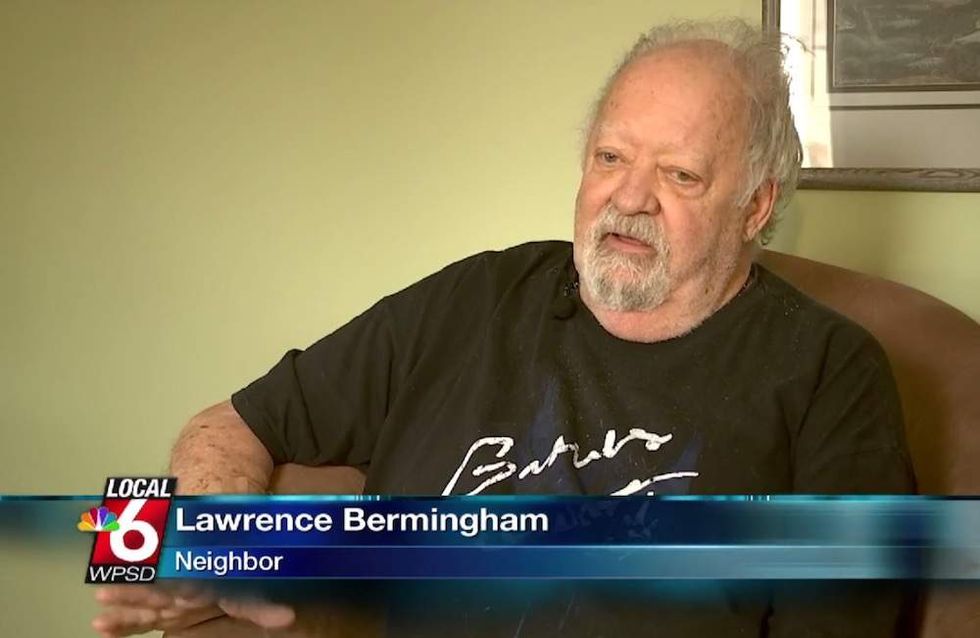 Image source: WPSD-TV video screenshot
What are the chances the homeowner will be charged?
The assistant county attorney said it could go either way, WPSD reported, adding that deadly physical force only can be used when people believe their lives are in danger or they believe they're in danger of being raped or kidnapped.