Actress Sandra Bullock will be portraying Texas lawmaker Wendy Davis in a film that dramatizes her filibuster in the Texas legislature in an attempt to protect abortion services.
What is Wendy Davis famous for?
In 2013, Davis received national press for a filibuster she began to thwart a bill that would increase restrictions on abortion in Texas. The bill passed on a second session anyway, but she gained national exposure and popularity for her pro-abortion stance.
Davis used her newfound popularity to run for governor against Republican Greg Abbott in 2014, but lost by a wide margin.
What is the movie about?
The movie, entitled "Let Her Speak," will be produced by Todd Black and Jason Blumenthal on their Escape Artists brand.
It appears that the film will glorify Davis' filibuster against the Republicans in Texas to preserve abortion services.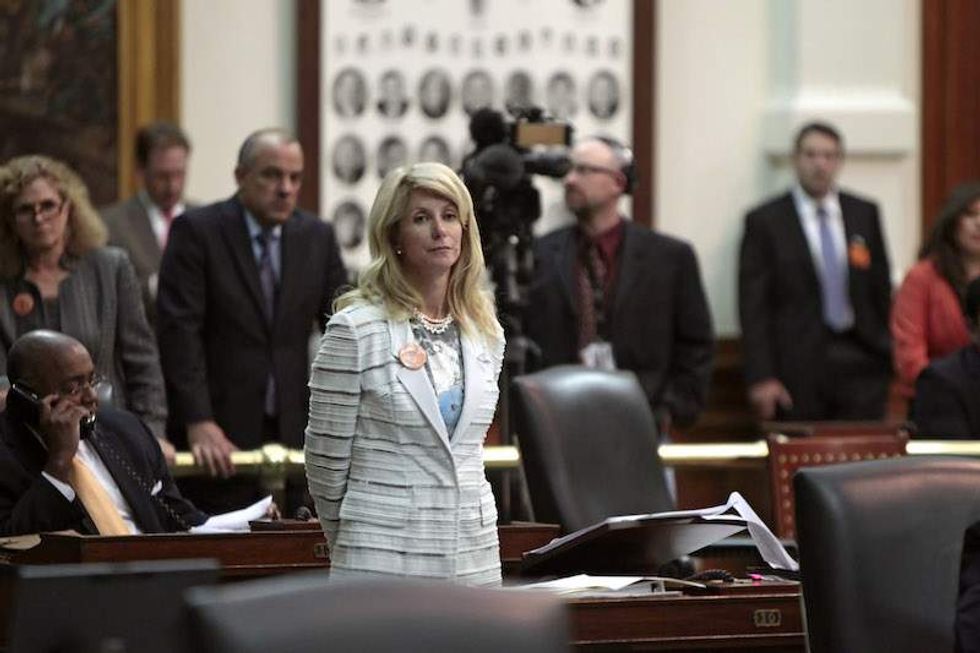 State Sen. Wendy Davis (D-Ft. Worth). (Photo by Erich Schlegel/Getty Images)
"Let Her Speak covers that historic day and how a onetime teen mom who became a Harvard-trained lawyer showed the courage to change her own life, along with the lives of American women," according to Deadline. 
"Abortion Barbie"
Some conservatives derided the lawmaker as "Abortion Barbie," in contrast to the media that appeared to fawn over every element of her story.