Following his latest round of anti-transgender tweets — this time blasting adults who "allow" children to choose transgenderism — the TLC network said it's all done with "Counting On" star Derick Dillard, who's married to Jill Duggar of "19 Kids and Counting" fame.
What's the background?
Dillard tweeted in August that "I Am Jazz" — which chronicles the life of transgender teenager Jazz Jennings and also is a TLC show — promotes a "non-reality" and that transgenderism is a "myth. Gender is not fluid; it's ordained by God."
Dillard, a Christian, later clarified that "I have nothing against him," referring to Jennings, who was born a male. "I only have issues with the words and definitions being propagated here."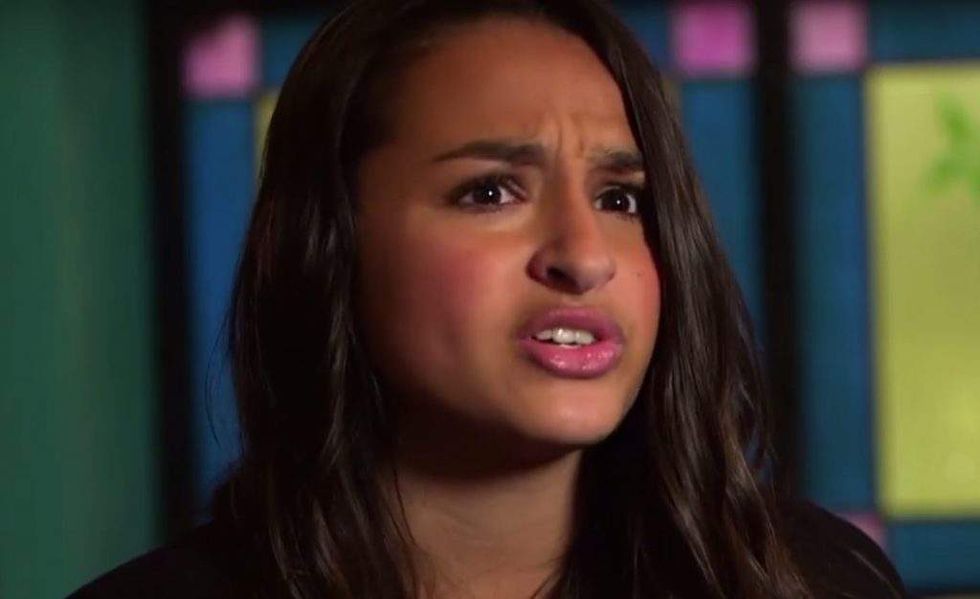 Jazz Jennings (Image source: YouTube screenshot)
At the time, the network only said "Derick Dillard's personal statement does not represent the views of TLC."
What's the latest?
Dillard on Thursday again referred to Jennings as "him": "I pity Jazz, 4 those who take advantage of him in order 2 promote their agenda, including the parents who allow these kinds of decisions 2 be made by a child. It's sad that ppl would use a juvenile this way. Again, nothing against him, just unfortunate what's on tv these days."
Dillard also wondered if the 17-year-old reality TV star is "capable" of deciding to embrace transgenderism. "Also, has anyone looked into whether a child is capable of making that kind of decision. We can't vote til we're 18; our brains aren't fully developed til around 25."
How did TLC react this time?
"We want to let our viewers know that Derick Dillard has not participated in 'Counting On' for months and the network has no plans to feature him in the future," the network said in a Saturday statement. "We want to reiterate that Derick's personal statements do not reflect the views of the network. TLC is proud to share the story of Jazz Jennings and her family and will continue to do so."
How did Jennings respond?
"In the face of constant ignorance and hatred I prefer to disregard negative opinions and continue moving forward with love," the teen tweeted on Saturday.
Following Dillard's tweets in August, Jennings tweeted that "every day I experience cyber-bullying, but I keep sharing my story. Today was no different."
Representatives for Dillard did not immediately respond to USA Today's requests for comment on TLC's reaction.
But others offered their opinions on the matter: