What went down?
A pair of armed, hooded men rushed into a Houston gas station convenience store Sunday morning.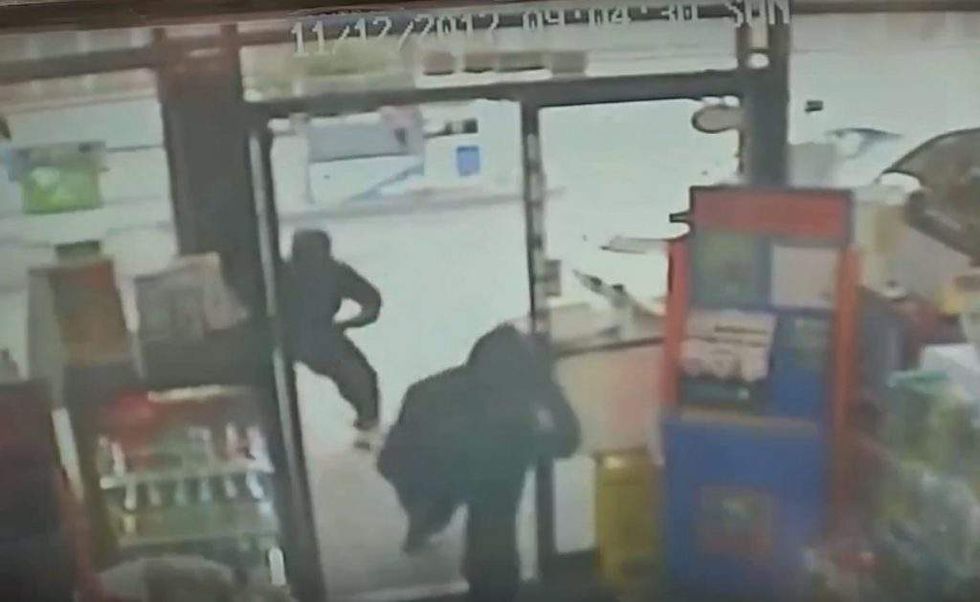 Image source: YouTube screenshot
Store owner Mohammed Kahloon was making coffee at the time and was hit by as many as eight bullets in his left arm, his family told KTRK-TV.
It turned out to be a very poor decision. See, Kahloon is right-handed and always carries a gun while he works, the station said.
Store surveillance video captured the moment Kahloon fired back at the would-be robbers, hitting at least one of them, police told KTRK.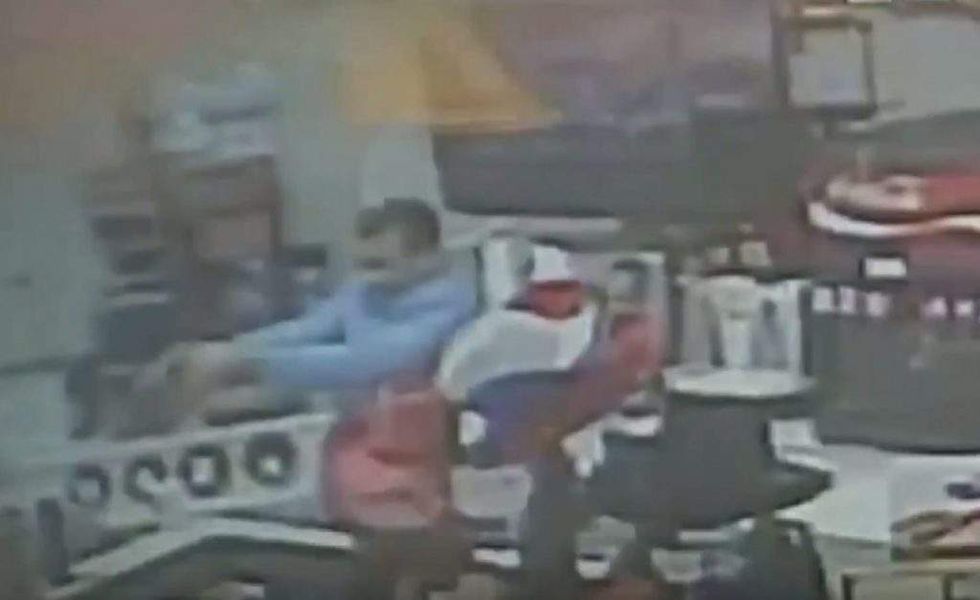 Image source: YouTube screenshot
One of the would-be robbers drove off but only made it a block before crashing his vehicle, KTRK said, adding that police found him dead. He was fatally shot, the station said.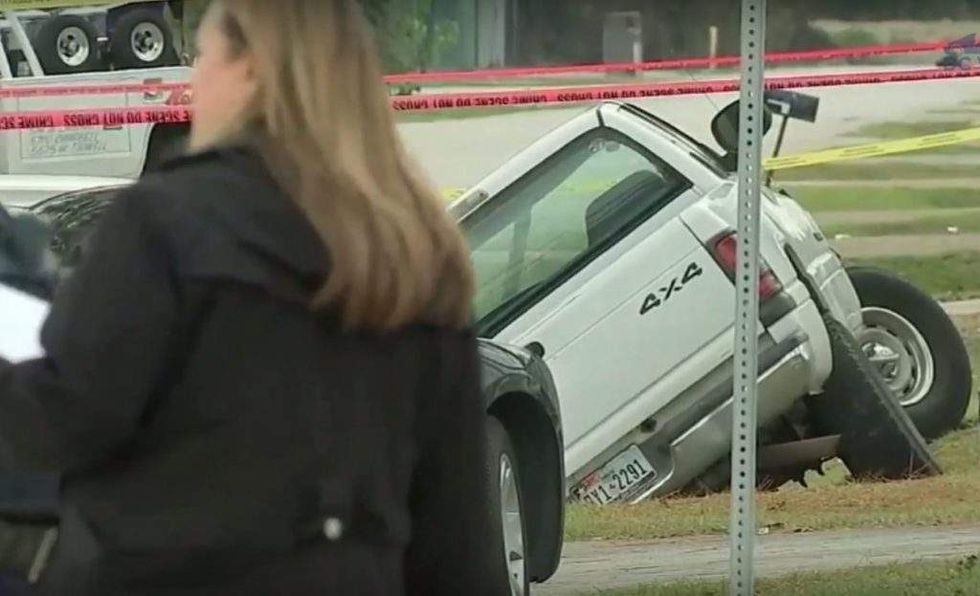 Image source: YouTube screenshot
No customers were inside the store at the time of the incident, the station said, and another employee took cover in a back room.
What happened to the owner?
Kahloon called police and his family to tell them he'd been shot, KTRK reported, adding that he was hospitalized and is expected to undergo surgery on his arm.
What about the other intruder?
Police told KTRK that as many as three people were involved in the robbery, as two vehicles entered the gas station parking lot, one following the other. Both vehicles left the parking lot after the incident, the station said.
Any parting shots?
When asked if the robbers took anything, a relative of Kahloon's told KTRK "they did take some bullets with them."
(H/T: Blue Lives Matter)