Racist graffiti featuring the N-word and the phrase "white lives matter" was found in a Chesterfield, Missouri, high school girls bathroom last week — and the outcry was immediate.
Parkway Central High School's principal Tim McCarthy told students "actions and speech which degrade an individual's human dignity" and "are motivated by hate, not love ... have no place at Central High," KMOV-TV reported.
How did others react to the graffiti?
"This is very much a white-person issue that we need to tackle as white people and speak up against," parent Alexandria Lane-Detwiler noted in a video recorded at a community meeting about the incident.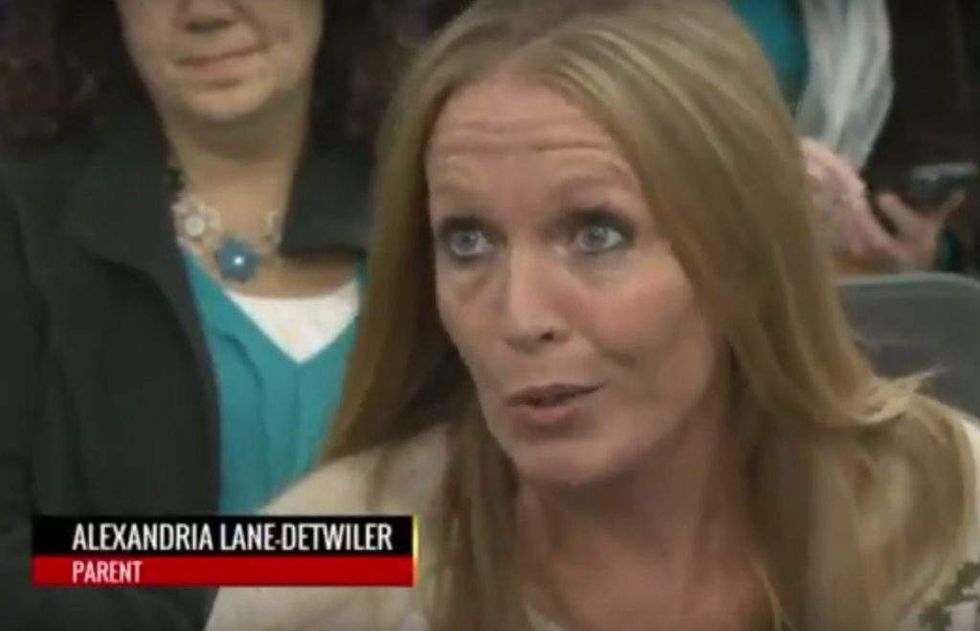 Image source: YouTube screenshot
"I was shocked, honestly, that my peers decided to write something like that," senior Kaila Robinson told KMOV. "It makes me feel like I'm hated, honestly, walking through the doors now."
"As a parent I don't have any tolerance for it," Kaylinn Mahale told KMOV, who added that her son is a "multiethnic kid, and I want him to feel equal like everyone else."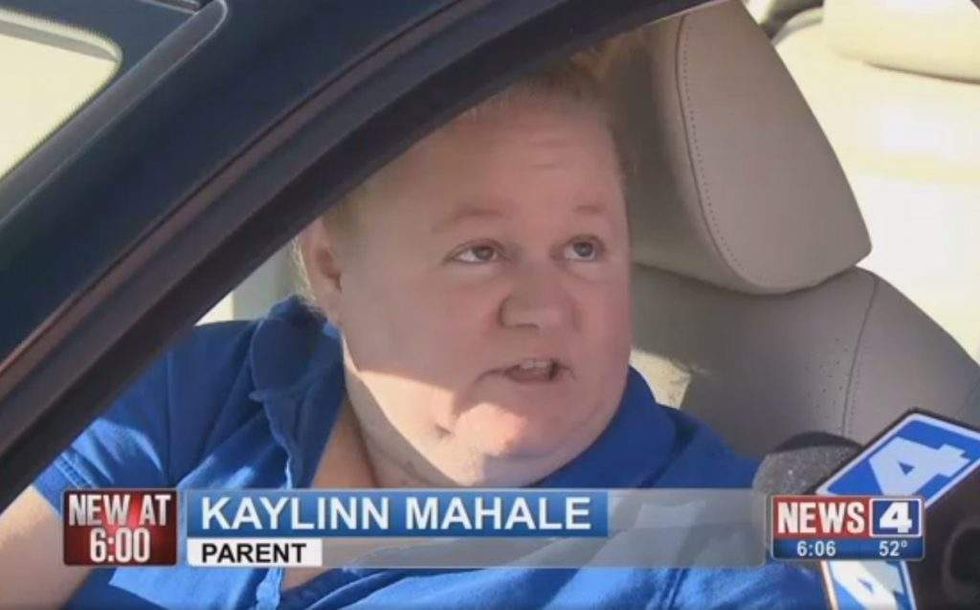 Image source: KMOV-TV video screenshot
Student Susanna Duranmedina told KMOV she figured issues such as racism have improved, "but this shows that we have not gotten much better."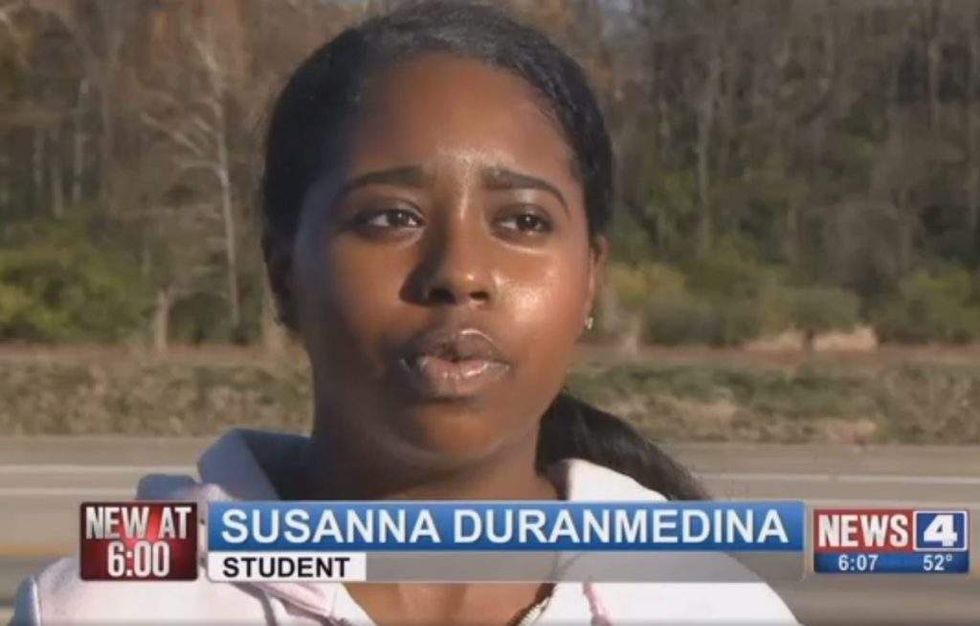 Image source: KMOV-TV video screenshot
"I think it was a hate crime," another female told KMOV. "I think a lot of issues like this happen at this school."
What did the investigation uncover?
A non-white student confessed to writing the graffiti, school officials said Tuesday, according to the St. Louis Post-Dispatch.
A district spokesperson said officials reviewed surveillance cameras in the halls and interviewed students shown entering the bathroom, KTVI-TV reported.
"The student responsible is not white, however this does not diminish the hurt it caused or the negative impact it has had on our community," Parkway Superintendent Keith Marty said in a statement, the Post-Dispatch said. "The behavior was wrong and the student will be held accountable for this serious act according to our student discipline policy."
He added that "it is important to understand why this happened and why we are often quick to assume who is responsible," the Dispatch noted.
School officials did not disclose the student's motive, KTVI reported. No other information about the student, including the student's specific race, has been disclosed.
(H/T: The College Fix)