Three construction workers seen in a photo carrying guns at a Milwaukee job site have been fired from their company, WITI-TV reported, citing a source.
City policy prohibits workers from bringing weapons to their jobs, the station said — and that includes subcontractors bringing guns to work.
The photo shows workers from American Sewer Services, a subcontractor, carrying guns at a job site at 19th and Meinecke, WITI said.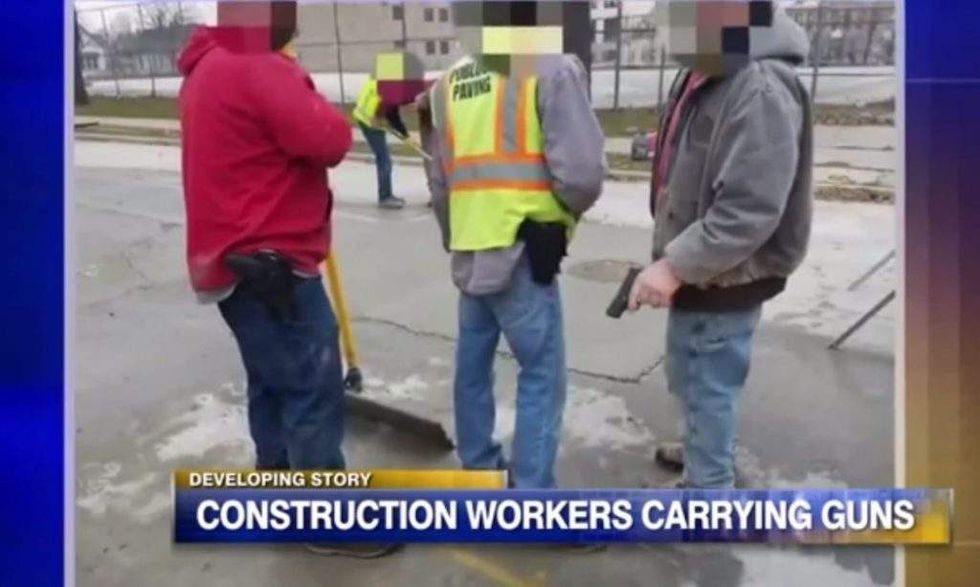 Image source: WITI-TV video screenshot
"The disrespectful way that the person is just waving the gun around, that level of irresponsibility — that's what concerns me more than any message," state Sen. Lena Taylor (D) told the station. She added in an earlier story on the issue that, "If you're going to carry, you need to be trained."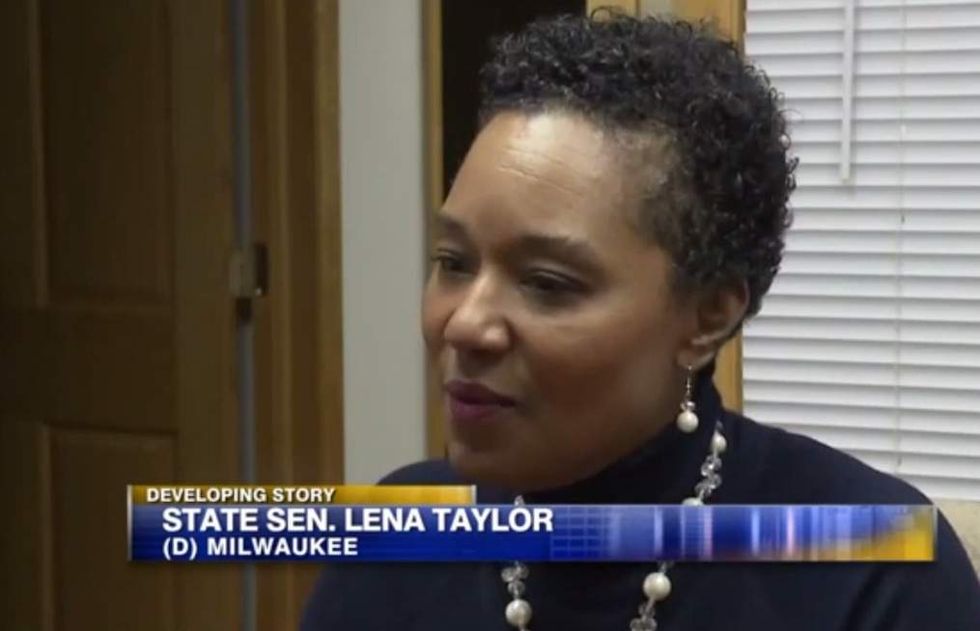 Image source: WITI-TV video screenshot
The commissioner of Milwaukee's Department of Public Works met with American Sewer Services' owner Tuesday, a DPW spokesperson told WITI. And the subcontractor informed all its workers that guns aren't allowed on Milwaukee job sites, the station added.
Are there any opponents of the decision?
Nik Clark, chairman of Wisconsin Carry, told WITI the zip code where the photo was taken — 53206 — is "infamous ... for the crime rate."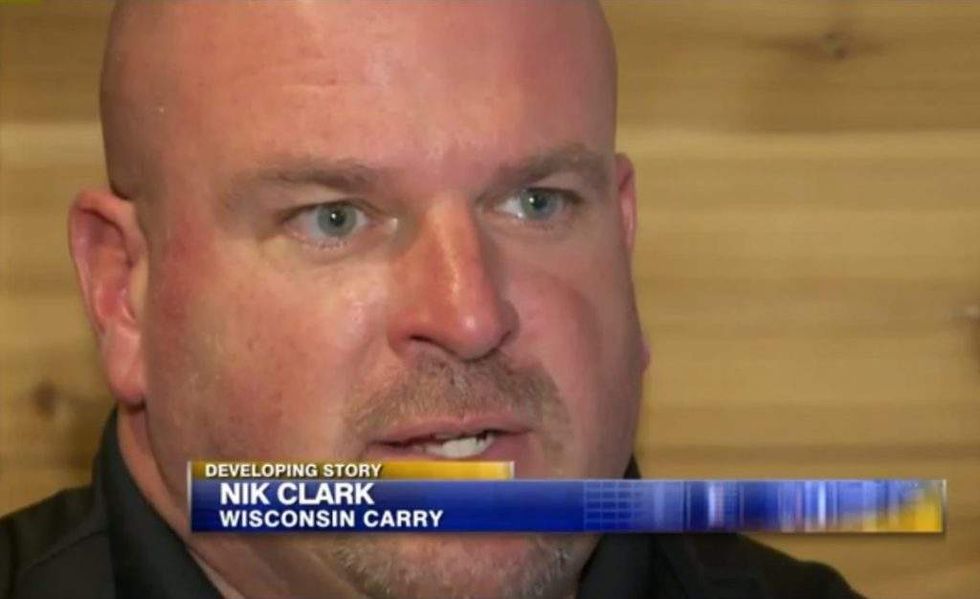 Image source: WITI-TV video screenshot
Clark added to the station that the construction workers carrying guns "were doing their job. They were exercising their right to carry while they were doing so, and so I think a lot of the reaction I've seen has been disappointing."
(H/T: Bearing Arms)