Transgender weightlifter Laurel Hubbard — a biological male who made headlines recently after deciding to compete as a woman — won two silver medals for New Zealand at the weightlifting world championships Tuesday, Stuff reported.
Hubbard — competing in the +90 kg (+198 pound) class — won a first silver by lifting 124 kg (273 pounds) in the snatch at the Anaheim, California, event. Hubbard didn't medal with a 151 kg (333 pounds) clean and jerk lift, but her combined total of 275 kg (606 pounds) was enough for an overall silver as well, the outlet said.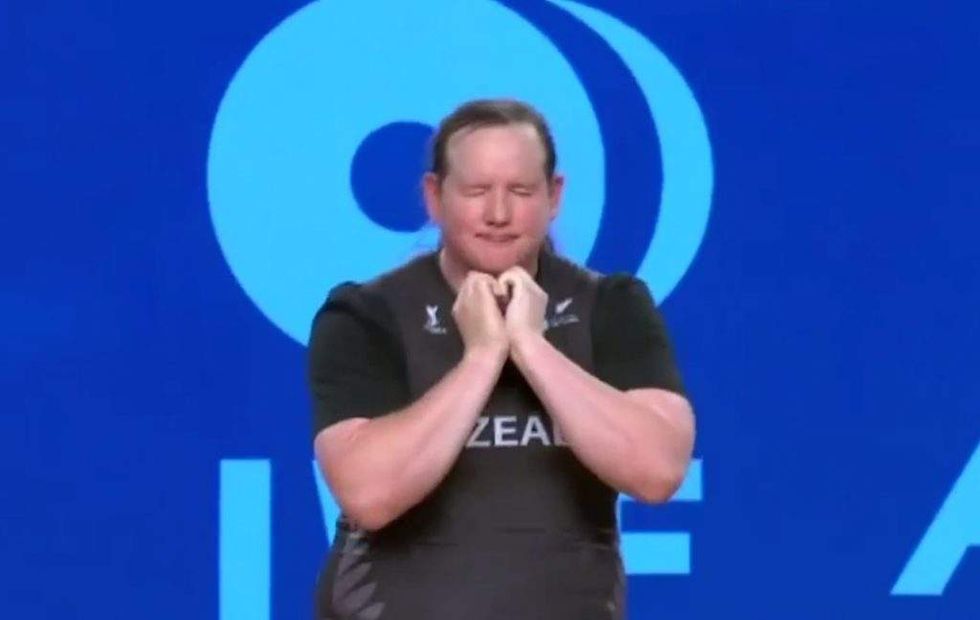 Image source: Sky Sport video screenshot
Hubbard — a 39-year-old who lived as a male for 35 years — has won three of four international contests, Stuff noted. But not everyone is happy about Hubbard competing as a woman.
"We're in a power sport which is normally related to masculine tendencies ... where you've got that aggression, you've got the right hormones, then you can lift bigger weights," Australian Weightlifting Federation chief executive Michael Keelan told Fox Sports, adding that Hubbard's presence creates an "uneven playing field."
Keelan also noted to Fox Sports: "If you've been a male, and you've lifted certain weights, then you suddenly transition to a female, psychologically you know you've lifted those weights before."
Tim Swords — coach of American Sarah Robles, who took gold over Hubbard at this week's event — told Stuff he wasn't surprised Hubbard continued her policy of not speaking to the media after her medal wins.
"She stayed away because she was embarrassed, probably," Swords told the outlet regarding Hubbard.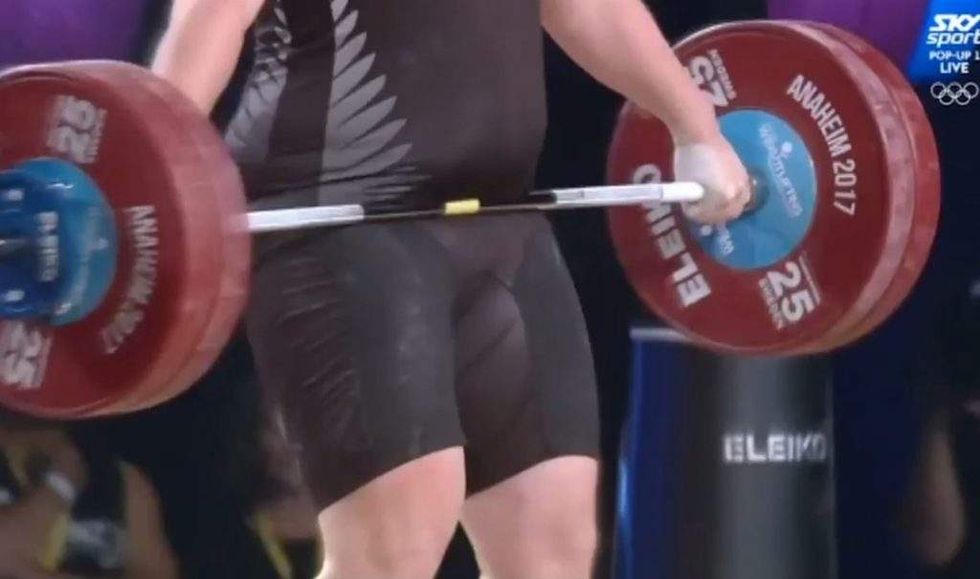 Image source: Sky Sport video screenshot
"There was no controversy between the lifters about her presence here, but there was between some of the coaching staffs," Swords added to the outlet. "When Sarah beat Hubbard in the snatch, we were congratulated by multiple coaching staffs. Nobody wanted her to win."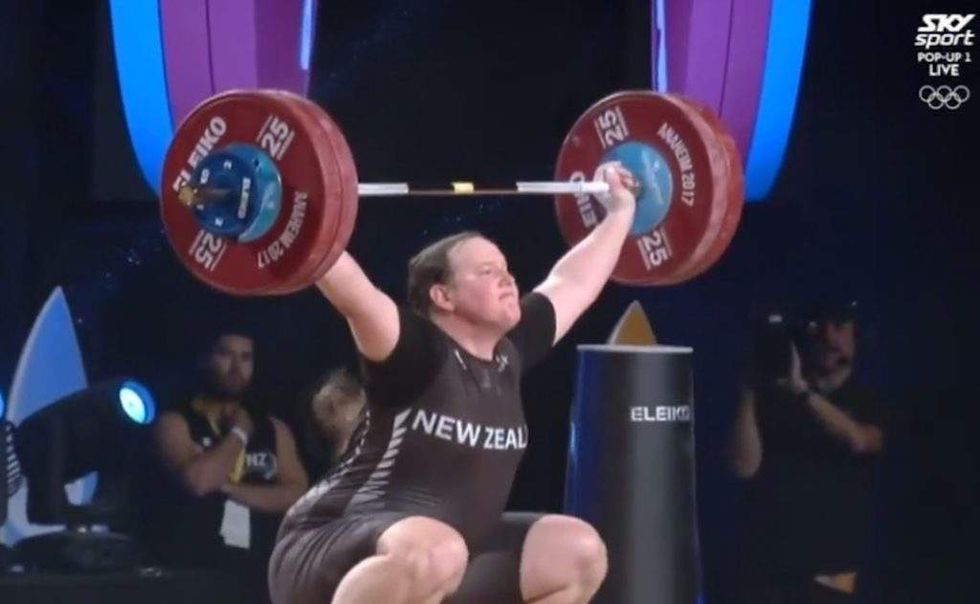 Image source: Sky Sport video screenshot
"I don't think anybody was impressed with the whole situation," Swords told Stuff. "I hope the IOC do something about it because this is really going to hurt our sport in the long run. I'm not comfortable with it at all."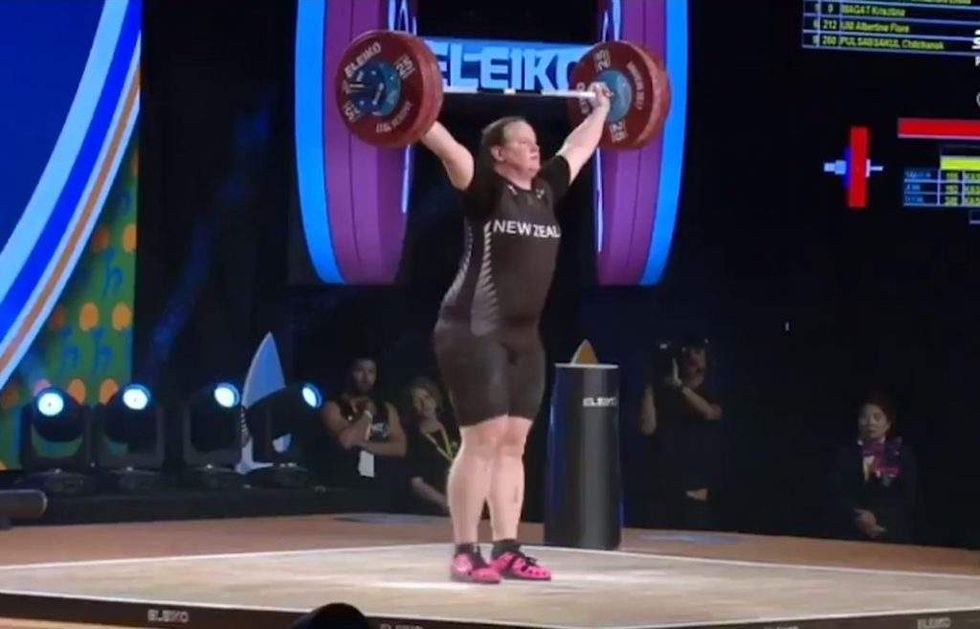 Image source: Sky Sport video screenshot
Mohamed Hosnytaha, coach of the Egyptian national team, wasn't happy about Hubbard competing as a woman, either.
"We didn't agree with it, with somebody who was a man for so long, who has different hormones, different feelings," Hosnytaha told Stuff, adding that the situation "is not fair."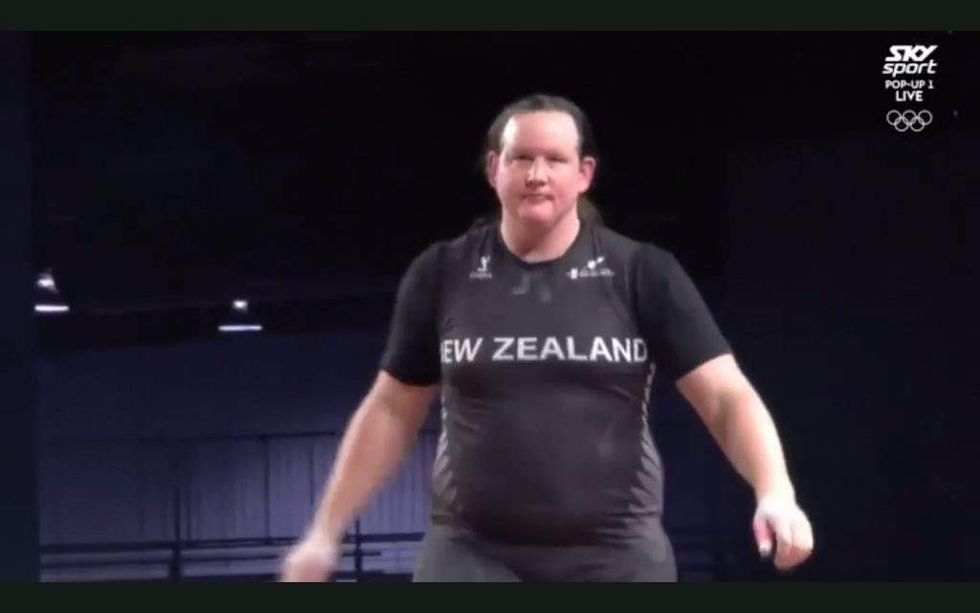 Image source: Sky Sport video screenshot
But Simon Kent, high performance manager of Olympic Weightlifting New Zealand, told Radio Sport there's no right or wrong about Hubbard competing as a woman: "This is a tremendously complex issue that isn't as simple as what people are perceiving when they see Laurel compete."
(H/T: Louder With Crowder)