At least six people are dead and dozens more are injured after an Amtrak train derailed from a bridge and fell onto a freeway below during the morning rush hour Monday in Washington state.
"We have fatalities and casualties," Detective Ed Troyer of the Pierce County Sheriff's Department said, KOMO-TV reported. "This is a regional mass casualty response."
Falling train cars struck several vehicles on Interstate 5 between Tacoma and Olympia shortly before 8 a.m. PT, shutting down the highway in both directions for much of the morning commute. At the time of this report, all southbound lanes were still closed.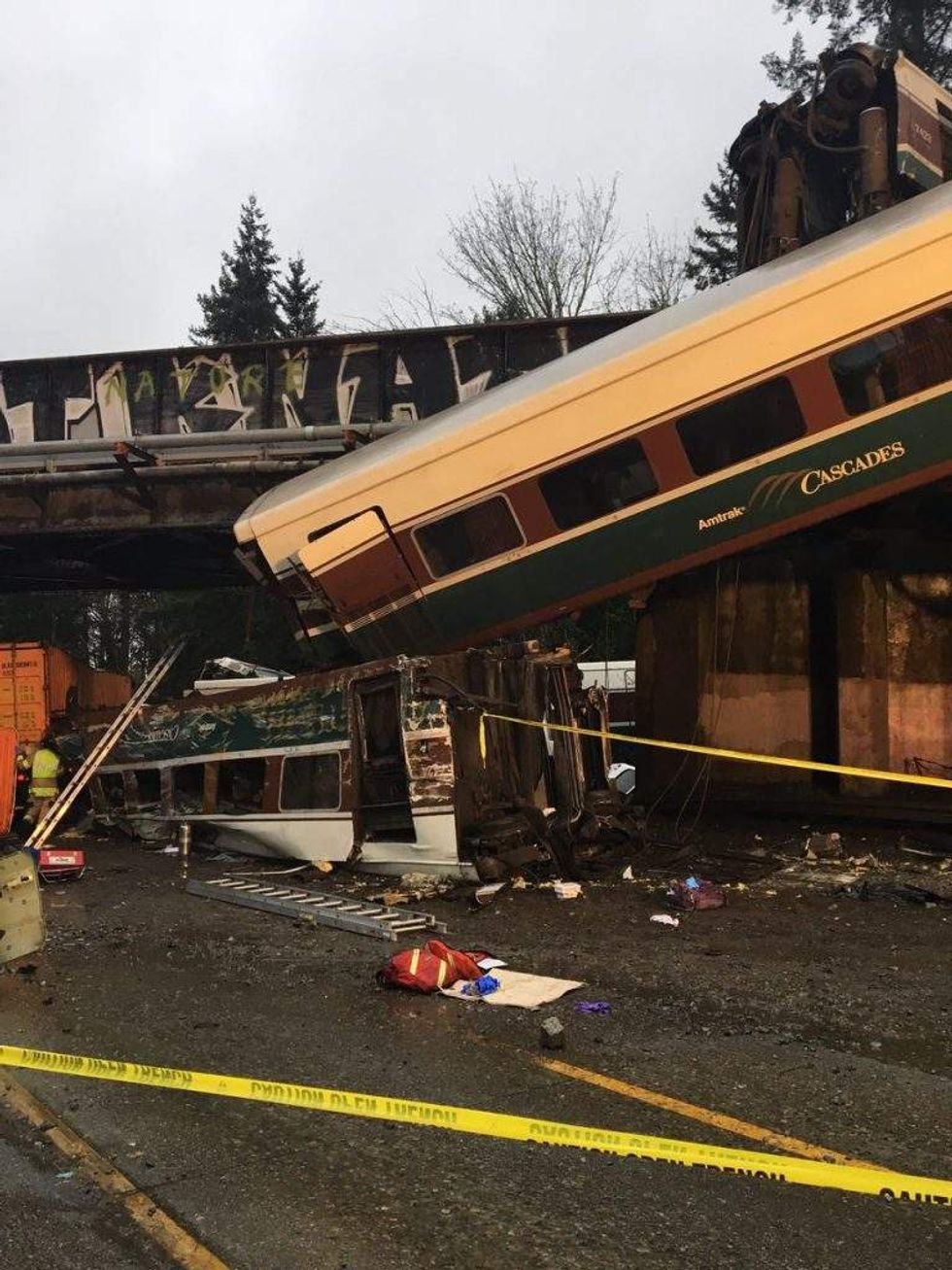 Amtrak Cascades 501 derailed onto Interstate 5. (Image source: Trooper Brooke Bova via twitter)
"All of the sudden, everyone just started locking up the brakes, and the train was just dangling off part of the tracks," Kolter Raudebauga, who was driving to work in Olympia, told KING-TV.
At least 77 people were transported to nearby hospitals in Pierce and Thurston counties, Cary Evans, communications and government affairs director of CHI Franciscan Health, told KOMO News.
Amtrak Cascades 501, a new high-speed train, was on its inaugural voyage. It was traveling southbound from Seattle to Portland with approximately 78 passengers and five crew members, according to an Amtrak statement.
It's not known what caused the train to derail.
Amtrak stated on Twitter: "Individuals with questions about their friends and family on train 501 should call 800-523-9101."
Individuals with questions about their friends and family on train 501 should call 800-523-9101

— Amtrak (@Amtrak) 1513618143.0