Formula One race car driver Lewis Hamilton told his nephew that boys don't wear dresses, and the online backlash was so severe that Hamilton issued an apology, according to Page Six.
What did he say?
In a Christmas morning Snapchat video, Hamilton is seen talking to his young nephew, who is wearing a pink princess dress and holding a wand.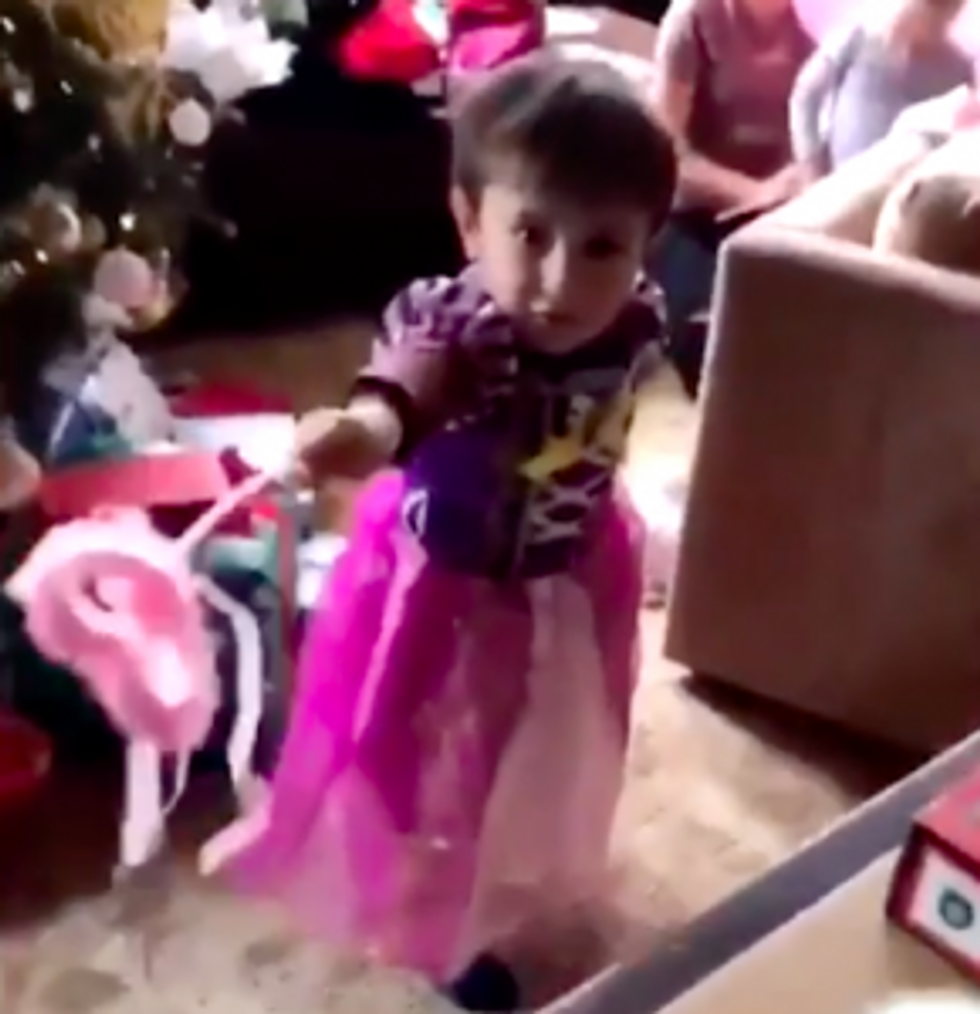 "I'm so sad right now," Hamilton said in the video. "Look at my nephew. Why are you wearing a princess dress? Is this what you got for Christmas? Why did you ask for a princess dress for Christmas? Boys don't wear princess dresses!"
The backlash
Users on Twitter who saw the video chastised Hamilton for being "insecure" about gender and sexuality and being unsupportive to LGBT youths by reinforcing gender norms.
Hamilton apologizes
Here's what Hamilton said in his apology:
"Yesterday I was playing around with my nephew and realized that my words were inappropriate so I removed the post," Hamilton wrote on Twitter. "I meant no harm and did not mean to offend anyone at all. I love that my nephew feels free to express himself as we all should. My deepest apologies for my behavior as I realize it is not really acceptable for anyone, no matter where you are from, to marginalize or stereotype anyone. I have always been in support of anyone living their life exactly how they wish and I hope I can be forgiven for this lapse in judgement."
This writer's perspective
First of all, regardless of what anyone thinks about boys wearing dresses, it seems clear to me that the video shows a fun, joking exchange between Hamilton and his nephew. Hamilton had a lighthearted tone, and the boy was laughing.
As far as his apology, I think it was unnecessary. Even if he was serious, Hamilton shouldn't have to apologize for believing that boys shouldn't wear dresses any more than a department store should have to apologize for having separate sections for men's and women's clothing.
A personal belief that certain clothes are for a certain gender is not an attack on anyone who believes differently. Hamilton's biggest mistake was sharing a private moment with his family with the world on social media, opening himself up to attack from the masses.