Les McKenzie — owner of McKenzie's Burger Garage  — told KSWO-TV he usually carries his gun whenever he ventures out to the storage shed behind his restaurant in Lawton, Oklahoma.
But McKenzie told the station when he went out to his shed to grab some supplies Thursday morning, he wasn't armed.
"I laid my gun down on the counter that morning," he recalled to KSWO. "I don't know why I did."
Next thing McKenzie knew, something was pushing into his back — accompanied by a voice demanding his money and cellphone, the station said.
Did McKenzie take it seriously?
"I thought it was one of my employees giving me a hard time, so I said, 'I'll get right on that in just a minute,'" the restaurant owner said, according to KSWO.
But it was no joke.
"He said, 'I'm not kidding. I've got a gun. I'm going to shoot you,'" McKenzie told the station. "I turned around and looked, and I had never seen the guy before in my life."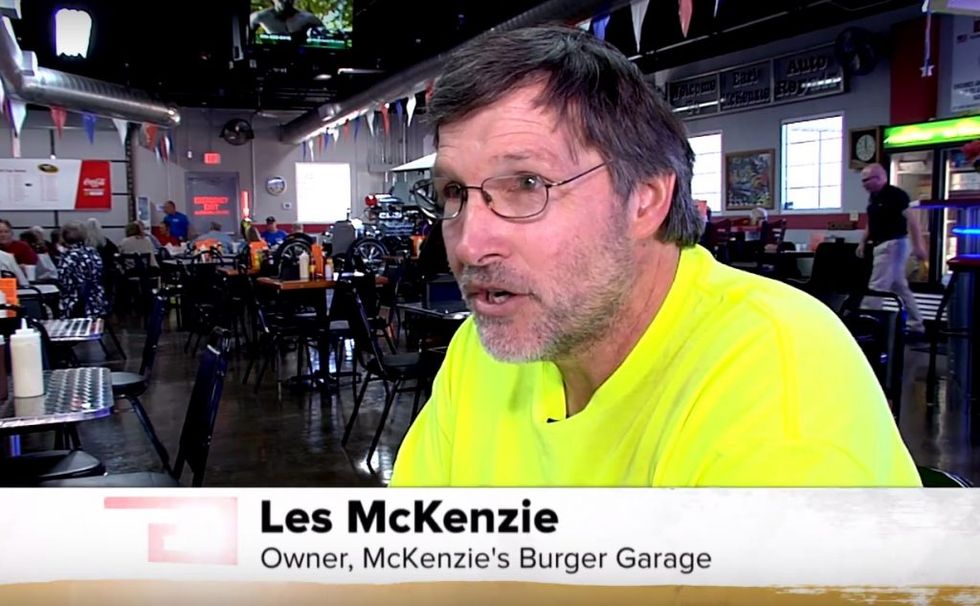 Image source: YouTube screenshot
McKenzie told KSWO he had no time to plan his next move — but instinct appeared to kick in just fine.
How did McKenzie react when he knew it was for real?
"I told him, 'Look, I've got some money in my pocket. I'll give you some money,'" McKenzie recalled to the station. "And I reached down in my pocket and when I came back, I hit him in the left side of the head with my right hand, and I turned around and hit him again and knocked his hand down."
At that point, the restaurant owner told KSWO he and his assailant "started wrestling around, and I got him outside and held him down until the police got there."
An employee inside the restaurant heard the boss shouting for help and called 911, the station reported, adding that McKenzie said his attacker was lying about having a gun — but was carrying a 6-inch knife.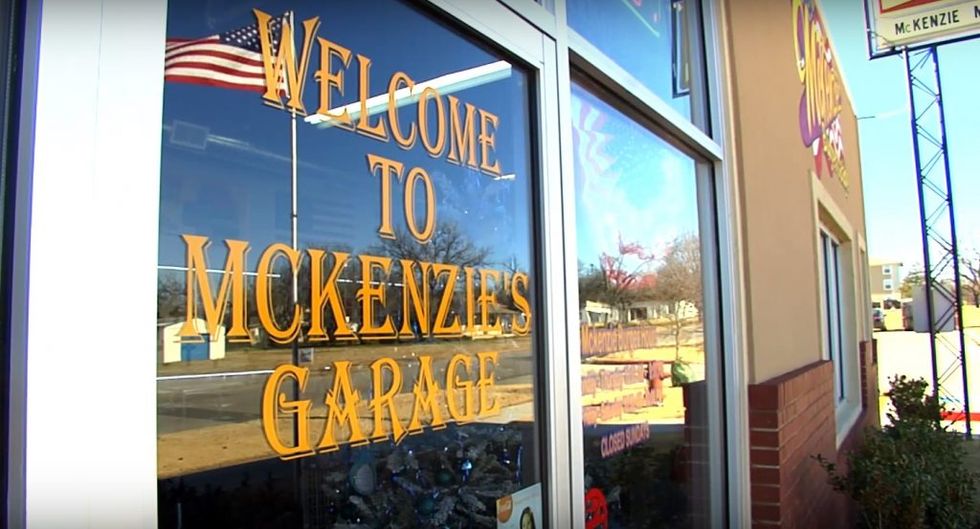 Image source: YouTube screenshot
"It was a curved type knife, looked more like a skinning knife, a deer skinning knife or something like that," McKenzie told KSWO.
Who was charged in the incident?
Daniel Carroll was charged with first-degree attempted robbery, the station reported, and was listed Tuesday as an inmate in the Comanche County Detention Center on $100,000 bond.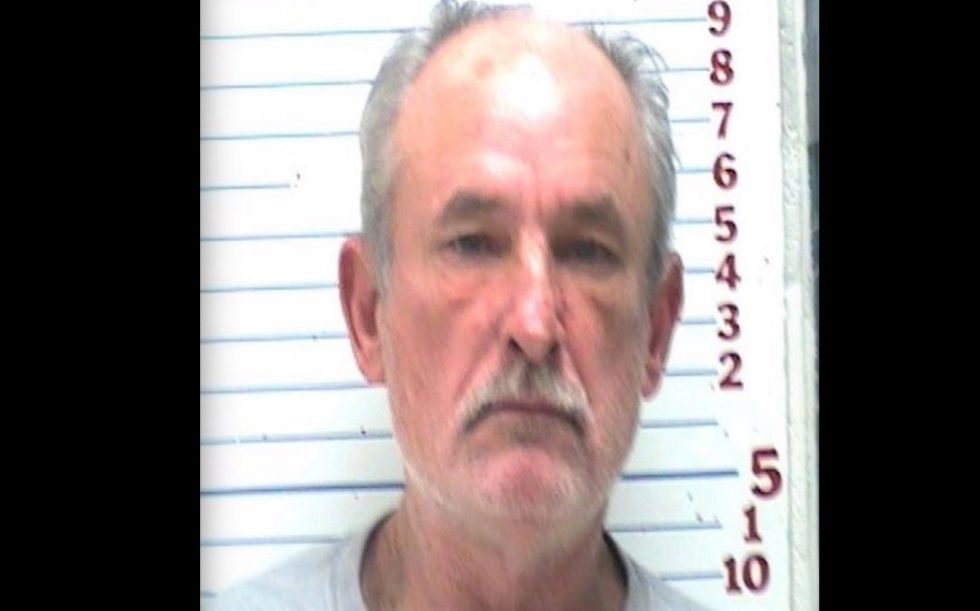 Daniel Carroll (Image source: Comanche County Jail)
What did McKenzie say about not being armed?
"That man is so lucky," McKenzie told KSWO of his assailant, adding that "the Lord has another plan for him. That's all there is to it. He wouldn't have survived. I thank God every day I didn't have to shoot him. I'm glad it came out the way it did because I don't ever want to have to shoot anybody."
What did the restaurant owner have to say to his fellow citizens?
"Listen, we've got to take Lawton back," McKenzie told the station. "We can't allow these people to do this. Don't give in to it if you can. Take your time and fight back if you can."
Here's a video featuring McKenzie explaining how he started his restaurant: