Joy Behar, co-host of "The View," wasted no time on Tuesday's program to hijack an impassioned discussion on Iranian demonstrations against their totalitarian government and saying America, under President Donald Trump, is headed in the same direction.
Behar first criticized Trump for "sticking his two cents" into the Iranian situation via his Twitter posts: "Just mind your own, stay where you are, in Mar-a-Lago, keep playing golf."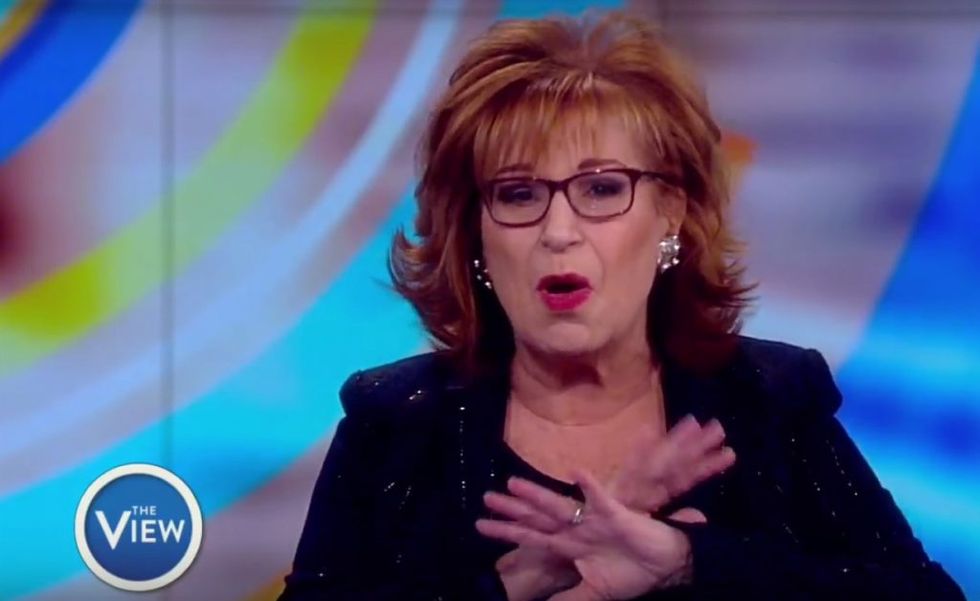 Image source: YouTube screenshot
But CNN commentator Ana Navarro, a guest on the show, disagreed with Behar and then noted that successful Iran protests "could be a huge game changer the world over" for freedom and human rights.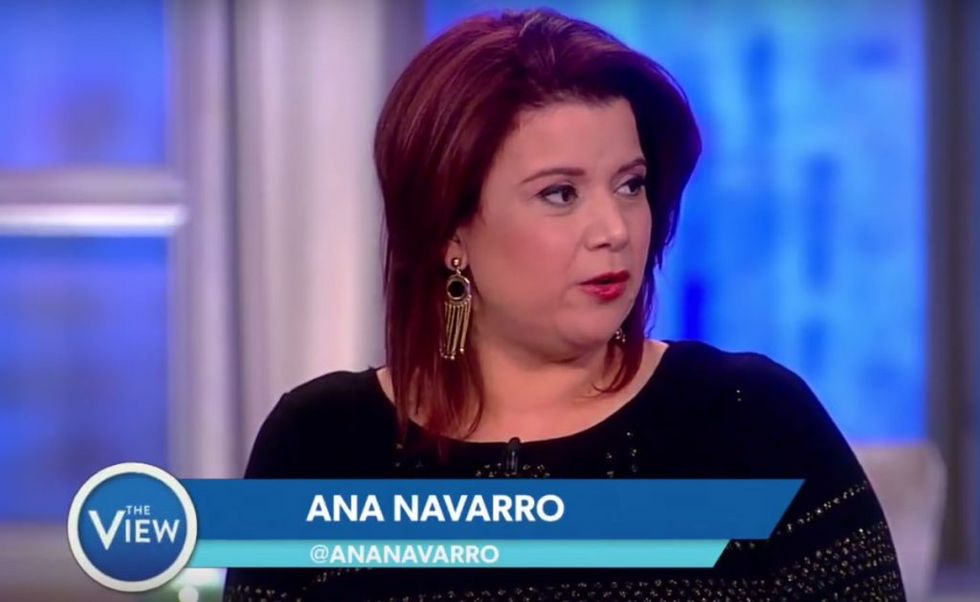 Image source: YouTube screenshot
But somehow Behar managed to drag Trump into the mix again, this time making a comparison between the Iran protests and what's happening in America under Trump.
"I think that's true in this country also," she interjected. "If we can get away from him."
Co-host Meghan McCain, who often pushes back against Behar's leftist views, was visibly flabbergasted.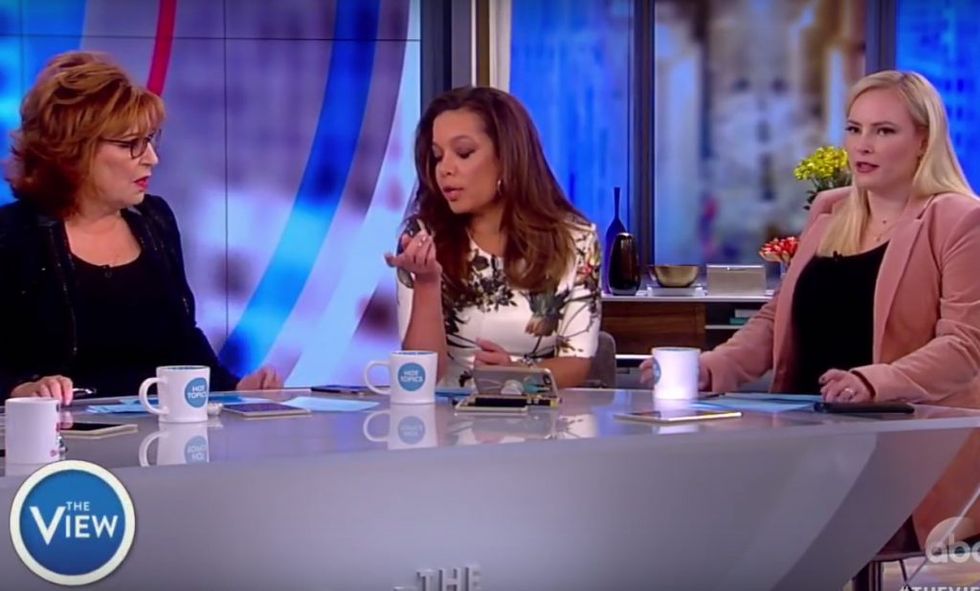 Image source: YouTube screenshot
Soon McCain shot back at Behar, shredding her Iran-America comparison by saying "gay people are literally murdered and stoned to death" in Iranian streets and that its government wouldn't let "The View" women on the air without their heads covered by hijabs.
"It's not apples and apples. It's not equal," Behar responded, backing off a tad. "But we're on a very slippery slope in this country toward throwing democracy out the window every single day."
"We have to defend the freedom of the press and civil rights here," Navarro added.
"We do, but you're not being stoned in the street for being gay," McCain retorted.
"Not yet," at least two people at "The View" table repeatedly replied off camera.
With that, McCain audibly sighed in disgust.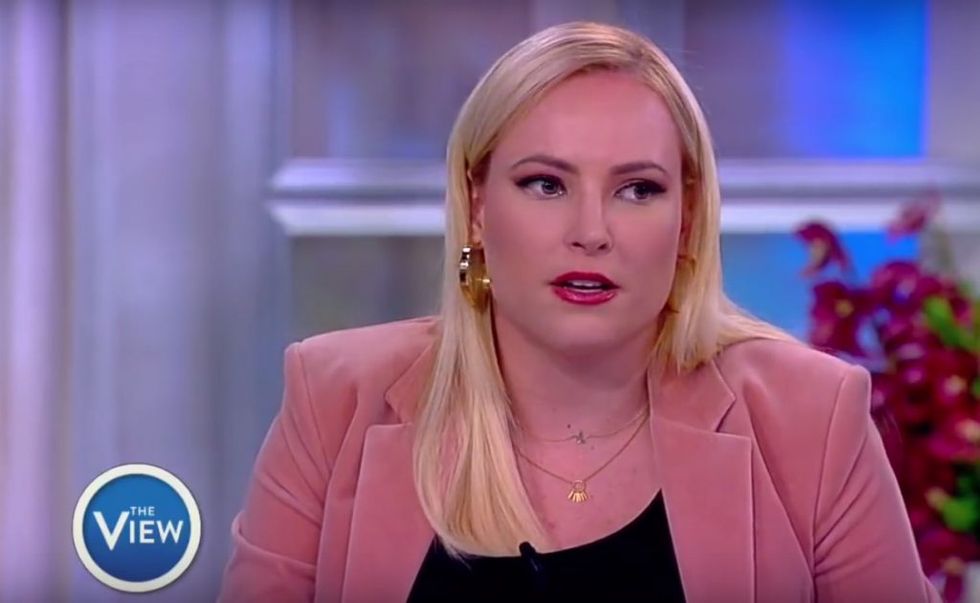 Image source: YouTube screenshot
"We have other reasons to protest in the streets in this country," Behar added.
Check out the fireworks, beginning around the 1-minute mark:
(H/T: BizPac Review)