Juan Jose Caraballo, 70, was inside his Orlando, Florida, home when two armed men broke in just before 5 p.m. Wednesday, Orange County Sheriff's officials told WKMG-TV.
But it turned out that the owner of the home they were trying to burglarize also owns a gun.
Caraballo used it, too, deputies told the station.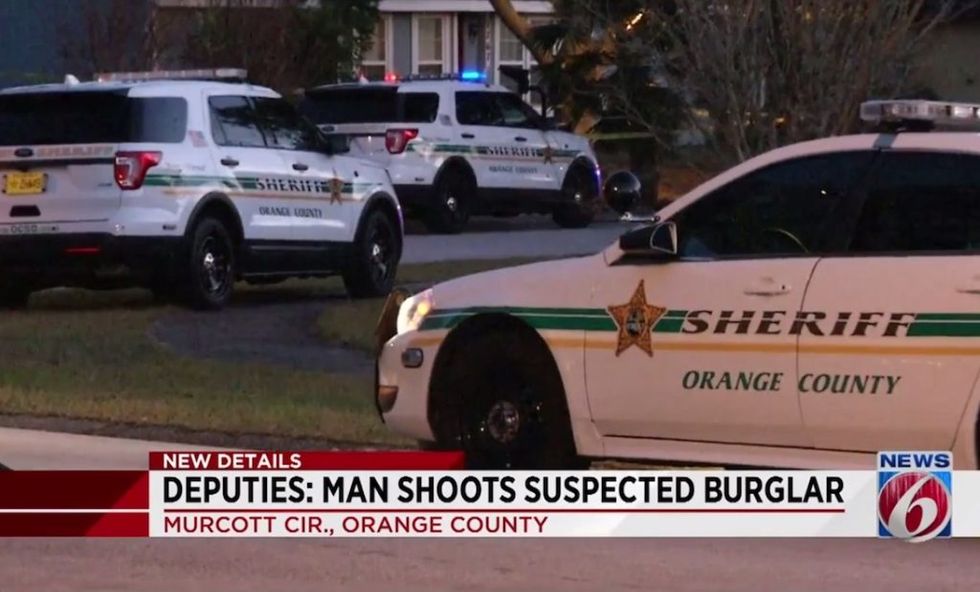 Image source: WKMG-TV video screenshot
The homeowner shot at the intruders, and they fired back, officials added to WKMG.
One of the men who broke in died in the shooting, deputies told the station, while the second intruder ran off through the back door.
Caraballo was hit by at least one bullet, the station reported, adding he exited the house as his wife was getting home, and she called 911.
Caraballo was taken to a hospital for surgery, WKMG added. There was no update on his condition Thursday, WTVJ reported.