A Colorado woman was about to fly home from Albany, New York, last week when she declared a gun as part of her checked luggage — and then was arrested, WNYT-TV reported.
Haley Leach had been vacationing in Hunter, New York, since November, the station said, but she did not possess a New York State pistol permit. She was charged with criminal possession of a weapon, WTEN-TV said.
Colorado woman charged with having illegal gun at Albany International Airport https://t.co/JurEt7Dyj1 https://t.co/nDntXs8CMT

— WNYT NewsChannel 13 (@WNYT NewsChannel 13) 1515707348.0
While the 28-year-old was released on $200 cash bail, WTEN said more than a few folks are upset that New York's failure to adopt a handgun reciprocity law is criminalizing innocent people.
What does a gun range manager have to say?
"It's frustrating for people who don't know the law," Leslie McDermott, general manager of a gun range in Brunswick, told the station.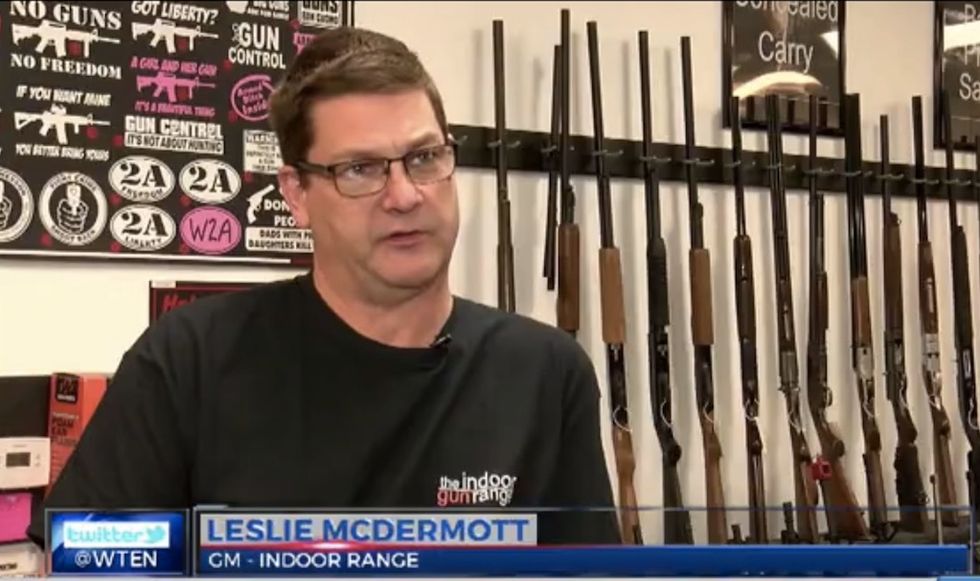 Image source: WTEN-TV video screenshot
McDermott said customers with concealed carry permits from neighboring states like Vermont and Massachusetts regularly come in to his business to find out they might be breaking the law since their permits don't count in New York, WTEN reported.
"Traveling through, see our sign, and stop in," McDermott told the station. "They can't shoot here because they don't have a New York State pistol permit."
What does a sheriff have to say?
Albany County Sheriff Craig Apple isn't happy about the latest casualty of New York's lack of gun reciprocity.
"We're taking so many law-abiding citizens and basically making them criminals," he told WTEN, adding that "doctors, pilots, lawyers, cops, firemen, whatever the case may be ... they go to fly out, they get arrested."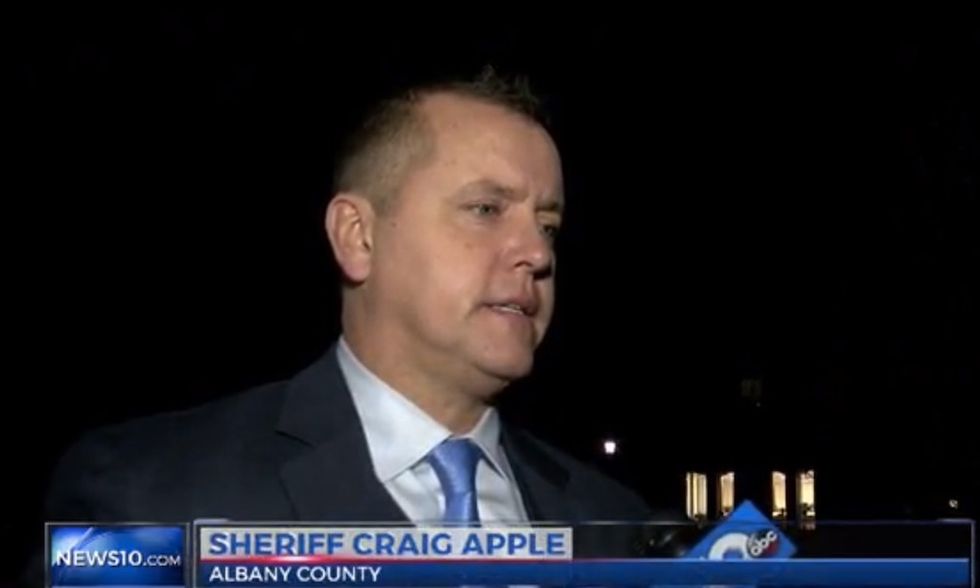 Image source: WTEN-TV video screenshot
Apple said that until New York joins other states that have adopted the Concealed Carry Reciprocity Act, arrests like the one involving Leach — who has a court date in February — will continue, the station said.
"This is sad because it's happening more and more," Apple told WTEN.
What related incident just happened?
A Brooklyn woman shot her ex-boyfriend in the neck after he kicked open her apartment door on Dec. 30 — but the woman who defended herself was taken into custody, police sources said. Why?
She recently moved from North Carolina where her .40-caliber handgun was legal — but she didn't have a New York gun permit.
(H/T: Blue Lives Matter)