Two CNN correspondents led a fear-mongering report that claimed a large, undetected asteroid could place the Earth in peril if the government shutdown continues.
CNN correspondent Tom Foreman noted that during a government shutdown in 2013, NASA was unable to monitor "potentially dangerous asteroids" for more than two weeks.
"A big one, by the way, is expected to brush by Earth on February 4th," he added.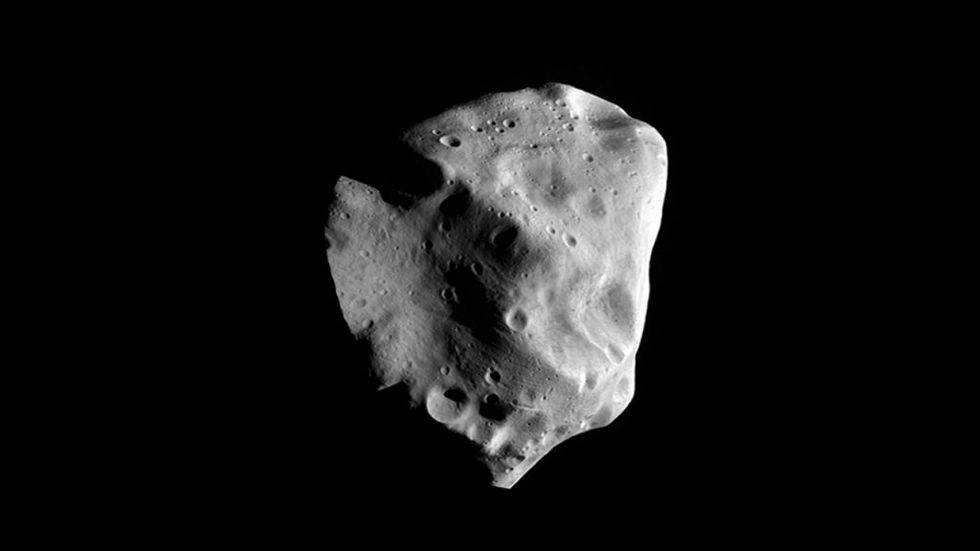 (Getty Images)
Foreman and CNN chief Washington correspondent Jake Tapper went on to discuss the potential shutdown of senior nutrition programs, hundreds of thousands of federal employees left without a paycheck, and lost data for scientific research programs that would go without funding.
Other fallout could mean the Centers for Disease Control and Prevention would scale back its flu tracking efforts during one of the worst flu seasons in years, Foreman said.
Here is the transcript from the apocalyptic special report:
TAPPER: "It's not the just government workers, if the shutdown happens. It will have a real cascading effect on the economy."

FOREMAN: "Yeah that's absolutely right. If there is no deal as these negotiations stand right now, nearly 800,000 undocumented immigrants who came as children, the so-called DREAMers would be thrust into a dangerous legal limbo. Some 9 million children covered by Children's Health Insurance Program (CHIP). But plenty of other Americans who have nothing to do with any of that could also feel the impact."

FOREMAN: "850,000 government workers locked out of their offices and left out of their paychecks. That's what happened when the government shut down in 2013 and it would likely be the same this time. Including many who don't make much."

FELICIA THOMPSON, federal employee: "I have a child and I want to make sure she eats and I want to eat. It is important that this gets done."

FOREMAN: "Roughly 1.9 million government workers would be considered essential and stay on the job. Air traffic controllers, security officers, food inspectors, prison guards, Social Security checks would go out. The post office would be open. But at a steep price to many workers."

MICK MULVANEY, White House budget director: "The military will still go to work. They will not get paid. The border will still be patrolled. They will not get paid."

FOREMAN: "Meanwhile many services would be stopped or delayed. The Centers for Disease Control and Prevention would back down its flu tracking program even as the nation faces the worst outbreak in years. Some senior nutrition programs would be paused. 200,000 passport applications went unprocessed in 1995. Congress funds much of the scientific research done in this country. In 2013, that meant some experiments went on hold in 2013 and suffered costly losses of data. In space, that same year, for more than two weeks, NASA reportedly stopped monitoring potentially dangerous asteroids. A big one, by the way, is expected to brush by Earth on February 4th.

"As for the 417 national parks, the administration wants to keep limited access wherever possible, but service would be reduced and 19 of the Smithsonian's museums would shut their doors."

FOREMAN: "The Smithsonian is trying on keep the doors open for the weekend. The current estimate of shutting down the government would cost taxpayers $6 billion a week. Jake?"