The Cleveland Indians will remove their controversial Chief Wahoo logo from uniform jerseys and caps beginning in the 2019 season, the Associated Press reported.
The big-toothed, smiling, red-faced caricature has been used by the team since 1947 in various incarnations, the outlet said, adding that it's been deemed by some as racist and offensive.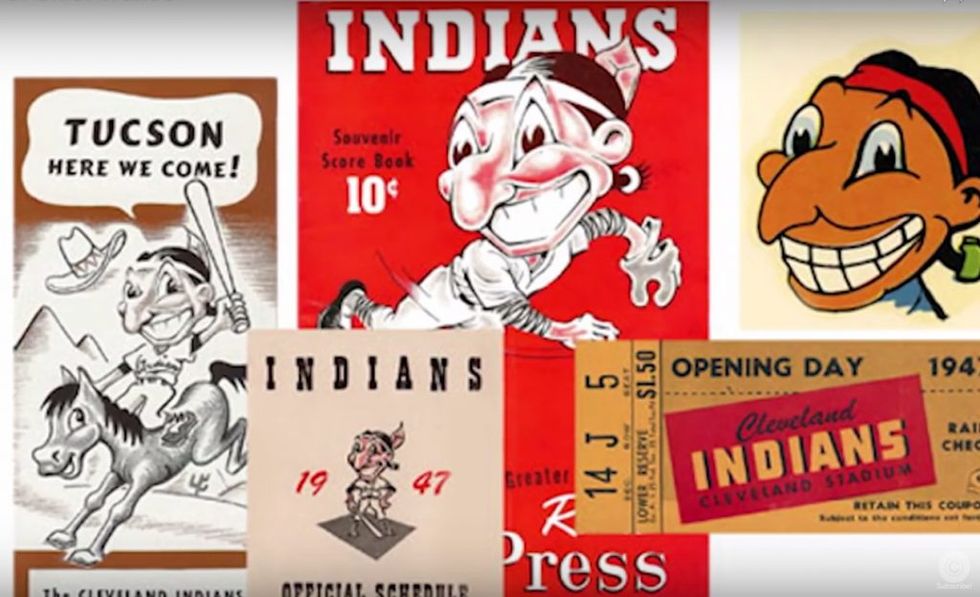 Image source: YouTube screenshot
The decision came after discussions with Major League Baseball and Commissioner Rob Manfred, the AP said. Manfred told the outlet that the Indians noted that some fans have a "long-standing attachment" to the logo, but the team agreed that it's "no longer appropriate for on-field use."
The Indians will wear the Chief Wahoo logo this season and continue to sell merchandise featuring it, the AP said.
The outlet added that the Indians have been moving away from the Chief Wahoo logo amid recent pressure, introducing a block "C" on caps and removing stadium signs with the Chief Wahoo logo.
In what other ways has the team made headlines regarding Native American issues?
Sales of mock Indians T-shirts emblazoned with the name "Caucasians" skyrocketed in 2016 after an ESPN host wore one on the air.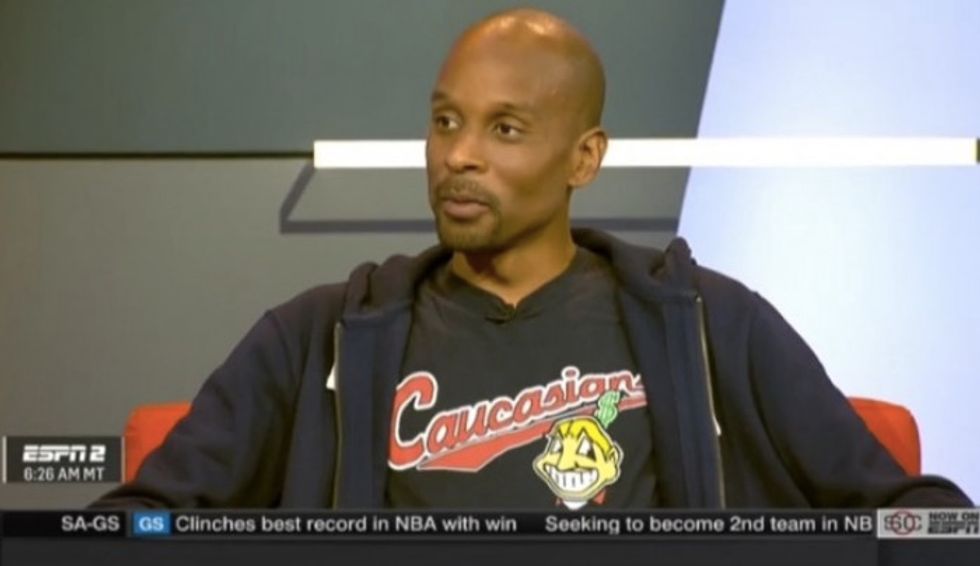 Host Bomani Jones wears "Caucasians" T-shirt mocking Cleveland Indians name. (Image source: ESPN2 video screenshot)
After the Indians swept the Boston Red Sox in the 2016 American League Divisional Series, Hall of Fame pitcher Pedro Martinez offered a tribute to the team by popping his fingers against his lips while letting out a stereotypical Native American war cry. Martinez later apologized.

A Toronto court announced in October 2016 that it would hear arguments on an attempt to bar the Indians from using their team name and logo in Ontario.