TORONTO (TheBlaze/AP) — A Toronto court will hear arguments on an attempt to bar the Cleveland Indians from using their team name and logo in Ontario.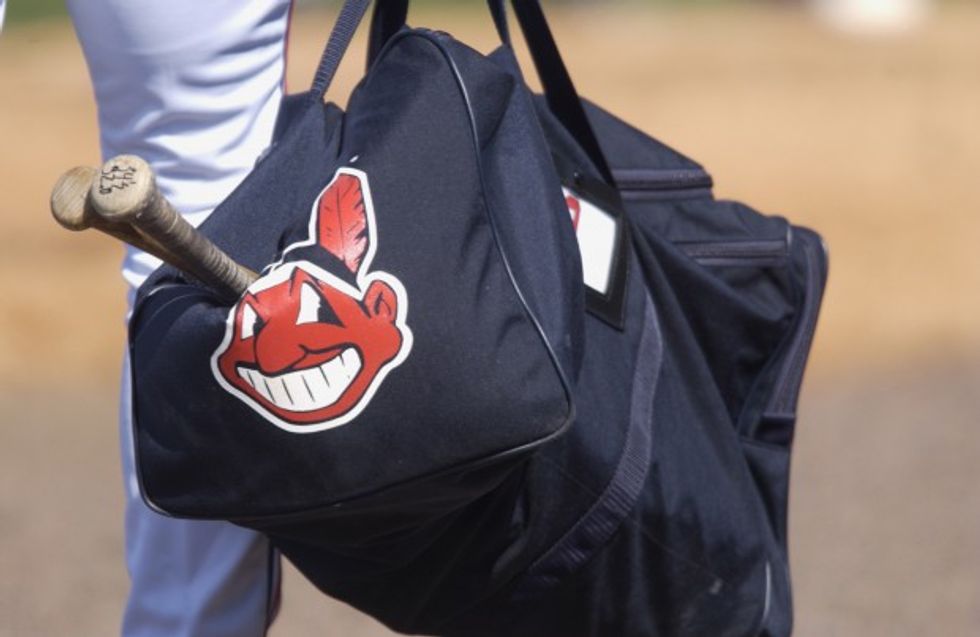 Baseball gear bag featuring Cleveland Indians logo. (M. David Leeds/Getty Images)
The legal challenge by indigenous activist Douglas Cardinal comes on the same day the baseball team takes on the Toronto Blue Jays in Game 3 of the American League Championship Series in Toronto.
Cardinal's lawyers will ask the court Monday to bar the usage of the name and logo by the team, Major League Baseball and Toronto team owner Rogers Communications, which is broadcasting the game in Canada.
The logo, called Chief Wahoo, is a cartoon man with red skin and a feather in his headband.
Cardinal says they shouldn't be allowed to wear their regular jerseys, the logo shouldn't be broadcast and the team should be referred to as "the Cleveland team."
TheBlaze reported last week on Blue Jays broadcaster Jerry Howarth who said he chose in 1992 to never use the Cleveland moniker because it's offensive to aboriginal Americans.
Also last week Hall of Fame pitcher Pedro Martinez apologized for popping his fingers against his lips while letting out a stereotypical Native American war cry on camera following Cleveland's victory over the Boston Red Sox.