New York City Mayor Bill de Blasio is standing behind a rule forbidding father-daughter, mother-son dances implemented by the city's Department of Education to satisfy gender-neutral requirements.
"I'm a father with a daughter," de Blasio told WCBS-TV Wednesday. "I think it's a beautiful idea to have a father-daughter dance." But the mayor added that "the goal" of the DOE's rule "was simply to create something everyone could participate in" and that "we just want to respect all our students."
A Staten Island elementary school recently canceled its traditional father-daughter dance over the DOE's gender guidelines.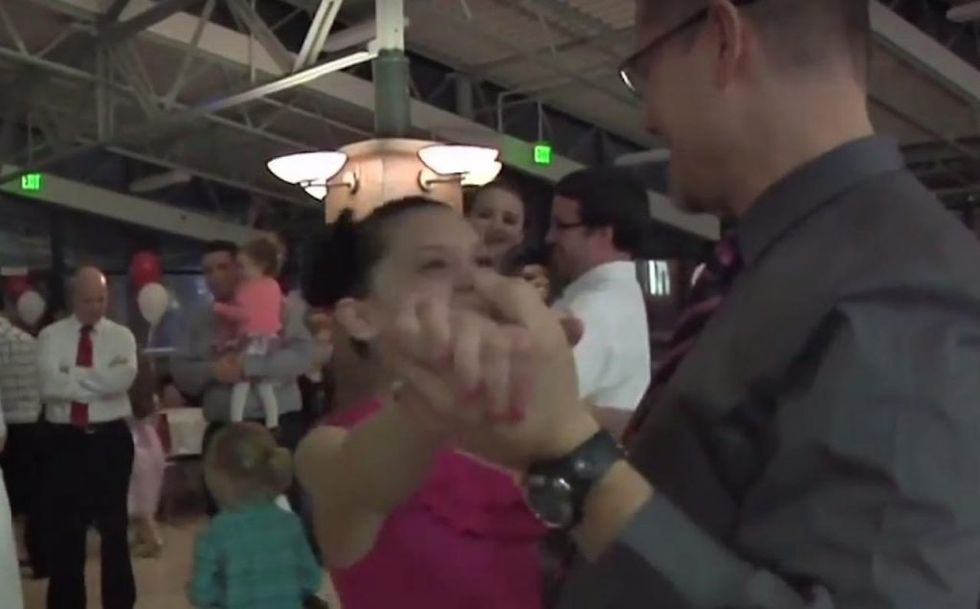 Image source: YouTube screenshot
"Father-daughter dances or mother-son dances can exclude certain students and types of families, and may also be inconsistent with laws that prohibit exclusion on the basis of sex or gender, and are therefore not permissible," the department told WCBS in a statement.
The DOE added to the station that the policy isn't new; it's a 2013 chancellor's regulation requiring gender-neutrality and inclusiveness for all school activities.
Not that all parents agree with it.
"It's a father-daughter dance, not a grandmother-son-slash-daughter dance," one woman told WCBS.
And as for girls with two mothers or for those whose fathers have died or aren't at home, Brooklyn resident — and former teacher — Clara Kitroser told the station, "I think it is a good idea."
But others told WCBS that girls can bring uncles or even police officers who often volunteer for the job.
"Why shouldn't someone who doesn't have a daddy or has a different kind of daddy bring that?" Upper West Side resident Jeffrey Moss told the station. "It's not about daddies; it's about having somebody."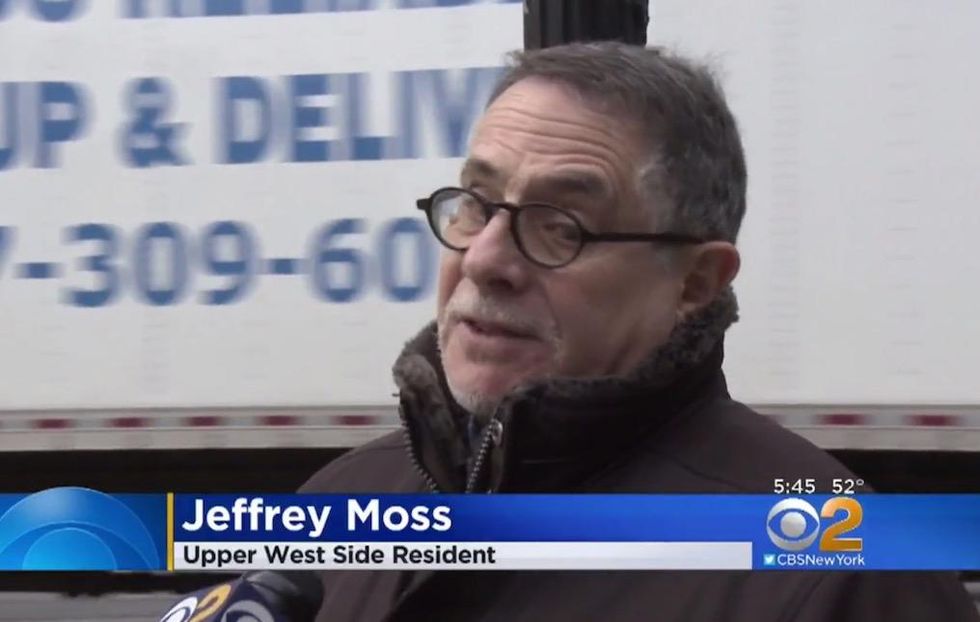 Image source: WCBS-TV video screenshot
The DOE told WCBS that city schools can hold dances if they are off school property and sponsored by an organization not affiliated with schools.