When three hooded males — all of them carrying guns — jump a front counter at your place of work demanding money, one might assume an employee's least-likely reaction is fighting them.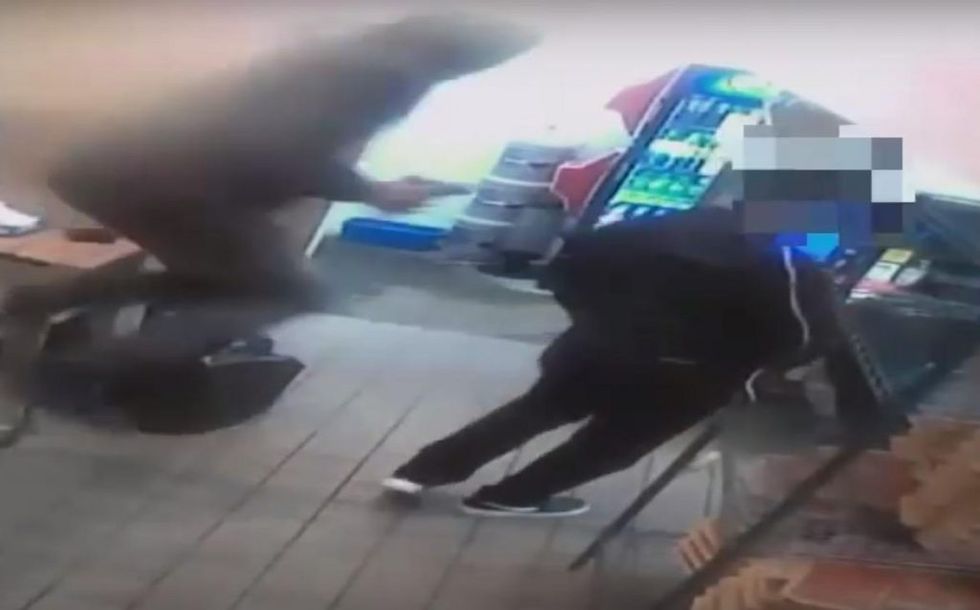 Image source: YouTube screenshot
But that's just what a Philadelphia Pizza Hut worker did on the night of Feb. 19 when just such a trio made their move and pointed their guns at employees in the store in the city's Germantown neighborhood, police said.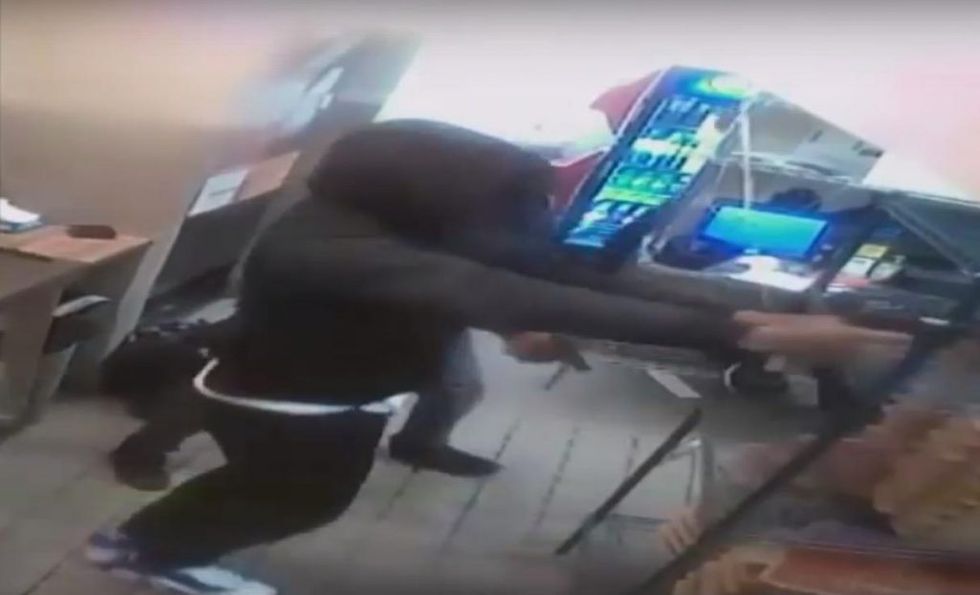 Image source: YouTube screenshot
What did the employee do?
Surveillance video showed that after the suspects made their way over the counter one by one, an employee of the franchise emerged and took them on — swinging, pushing and grappling with the assailants.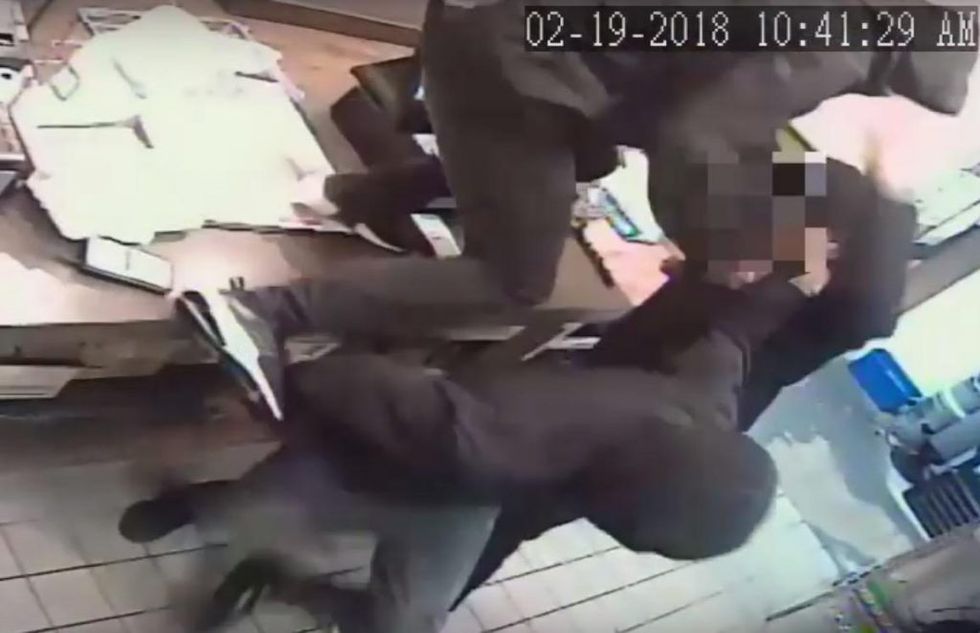 Image source: YouTube screenshot
At one point the clip showed the worker toppling a shelf full of pizza boxes at one apparently frightened perp who reacted by hopping back over the counter.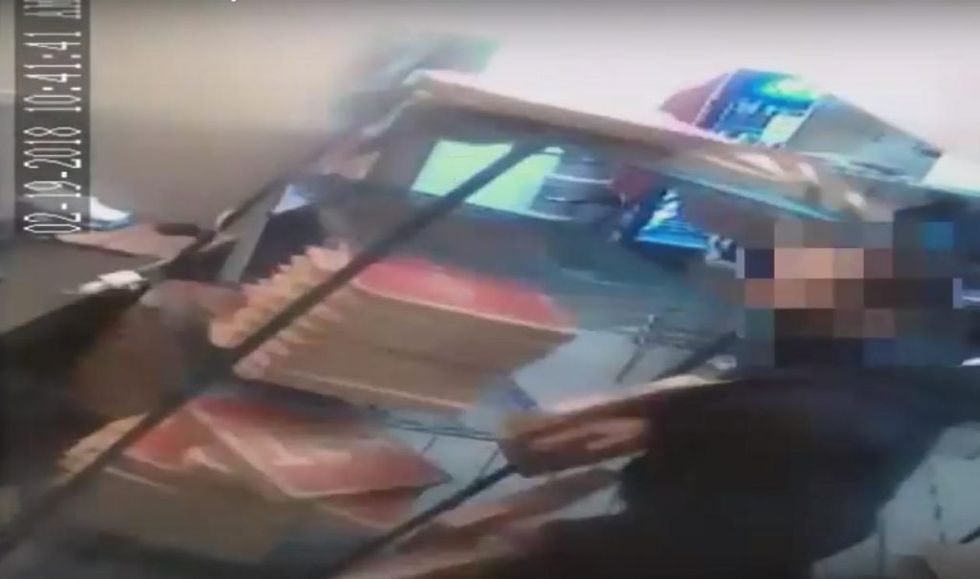 Image source: YouTube screenshot
What was the final result?
Despite their superior numbers, not to mention firepower, the hapless crooks took off on foot, police said — and with nary a nickel in their pockets to show for their efforts. They didn't even grab breadsticks on their way out.
Police also said no shots were fired, and no injuries were reported.
But cops described the suspects as "armed and dangerous" and advised those who can identify them to simply contact authorities rather than approaching any of them.
Here's the video: