A knife-wielding masked man walked into the Str8vaping shop in Gresham, Oregon, on Monday with what might be called an overly mild approach to getting what was in the store's register for free.
Indeed, you can barely hear what the fellow tells owner Michael Lamoureaux, who was behind the counter at the time, KOIN-TV reported.
Lamoureaux may have figured the guy was no threat, because the first words out of his mouth were, "F*** you, dude!"
Image source: YouTube screenshot
He continued challenging the crook, walking to a storage opening under the counter and asking, "You wanna f*** with me?"
The would-be robber's answer?
"No, I don't want to f*** with you," he said, briskly walking back outside through the store's entrance.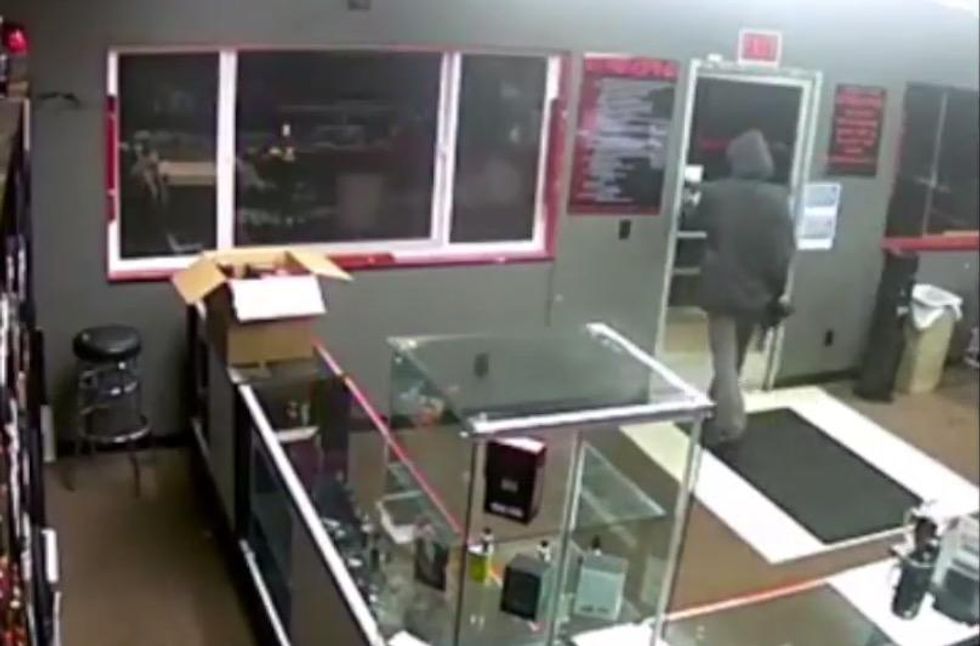 Image source: YouTube screenshot
"You better f***ing run!" Lamoureaux shouted as he followed him outside.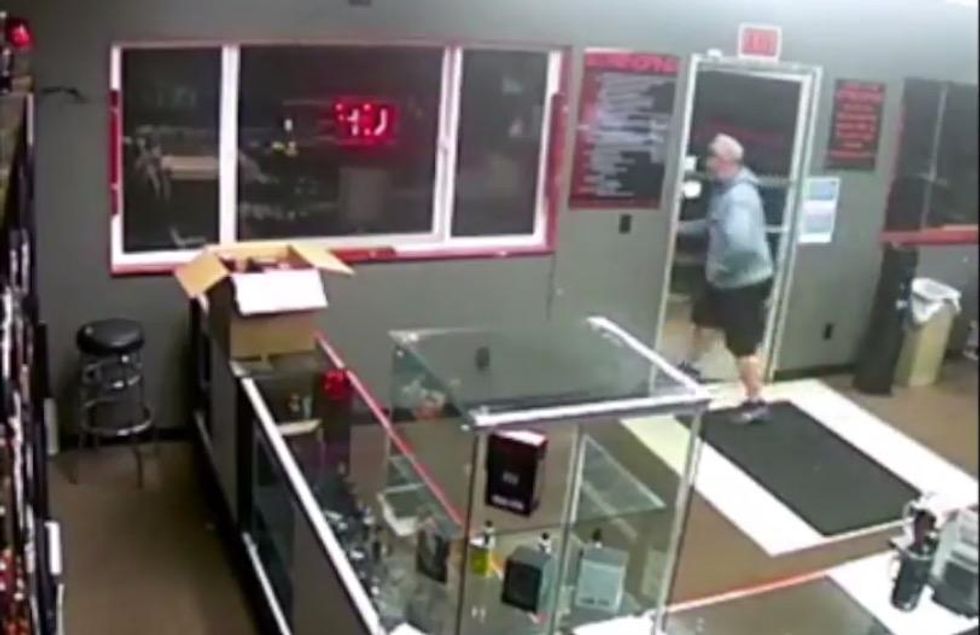 Image source: YouTube screenshot
So, is the clip a fake?
Despite the oddity and ease of dispensing with the culprit, according to Str8vaping, the clip is legit.
"That's 100 percent real my friend," a man who answered the phone at the store told Raw Story. "We've been broken into before, but we've never had anyone try to rob us."
Here's the surveillance video. (Content warning: Language):