After receiving 911 calls about a man threatening people with a gun Wednesday, New York City police officers fatally shot a mentally ill man who was unarmed, but had been pointing a silver pipe at passers-by as if it was a gun, the New York Times reports.
The victim was 34-year-old Saheed Vassell, a welder and father to a 15-year-old son who was born in Jamaica and moved to the United States as a child. Vassell's father said he had a bipolar disorder.
What happened?
Police received three 911 calls from people reporting that a man with a silver gun was pointing it at others and threatening them.
Five officers responded to the calls, and when they arrived on the scene, Vassell "took a two-handed shooting stance and pointed an object at the approaching officers," according to NYPD Chief Terence Monahan.
Three of the officers fired 10 total bullets at Vassell, who was pronounced dead at Kings County Medical Center.
Community members speak about Vassell
Several residents of Crown Heights, Brooklyn, where Vassell lived told the New York Times that Vassell was known to be mentally ill but was a helpful presence in the community.
Vassell's father, Eric, said his son would just "walk around the neighborhood and help people."
John Fuller said "every cop in this neighborhood knows him" from previous encounters and should've been aware of his mental illness.
Rocky Brown, an acquaintance of Vassell, said, "He's harmless. A very willing guy, a very nice guy, a good guy."
What else do we know?
The New York Attorney General's Office has opened an investigation into the shooting, according to WCBS-TV.
Police released some still images from surveillance footage, as well as a picture of the pipe that was mistaken for a gun. No video of the incident has been released yet.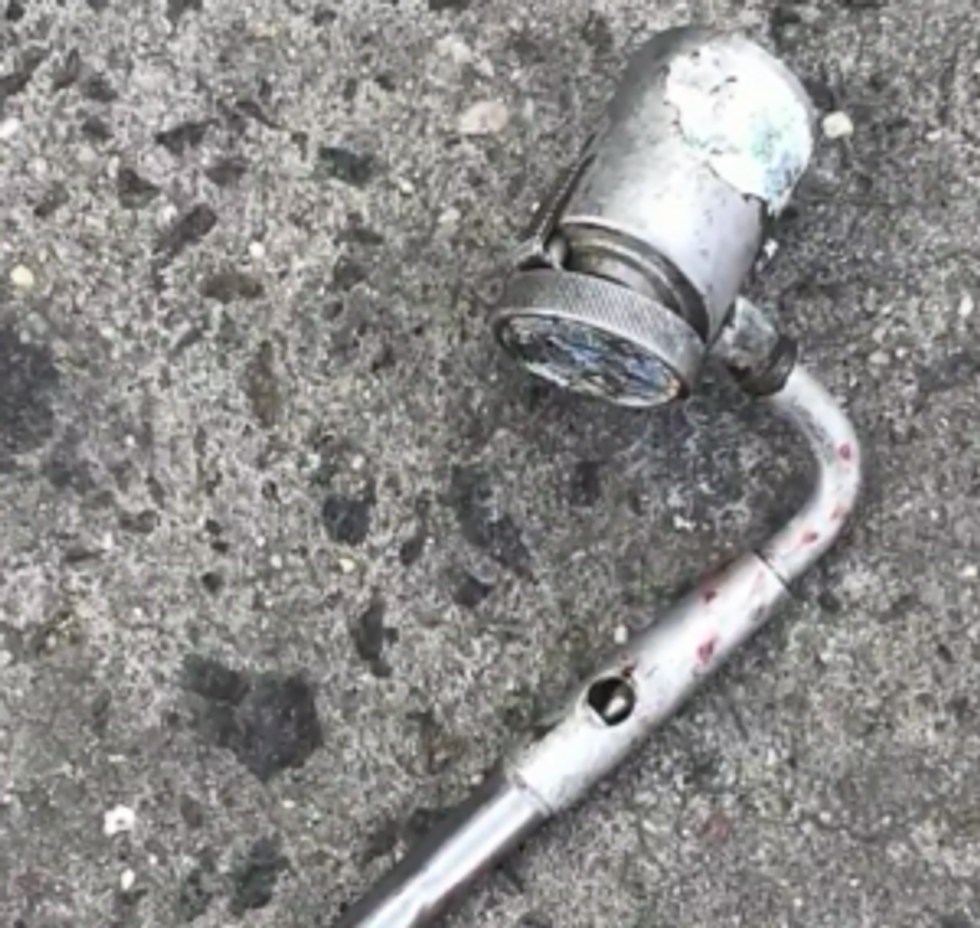 A photo of the pipe Vassell was holding that witnesses and police believed was a gun. (Image source: WCBS video screenshot)
There were some protests Wednesday night as some bystanders yelled at officers on the scene and protesters carrying Black Lives Matter signs arrived. This shooting death could add to the general unrest caused by another police shooting of an unarmed black man, Stephon Clark, across the country in Sacramento, California.
The NYPD has not released the identities of the officers involved in the shooting.