In this era of the woke college student — who've taken to placing statues and names of buildings and everything in between under the safe-spaces microscope in case any politically incorrect skeletons are clanking about — a mascot by the name of Prospector Pete has joined the long list of the accused.
Turns out some students at California State University, Long Beach, are saying Prospector Pete has to go, as he represents a time of genocide against indigenous people during the Gold Rush, KCBS-TV reported.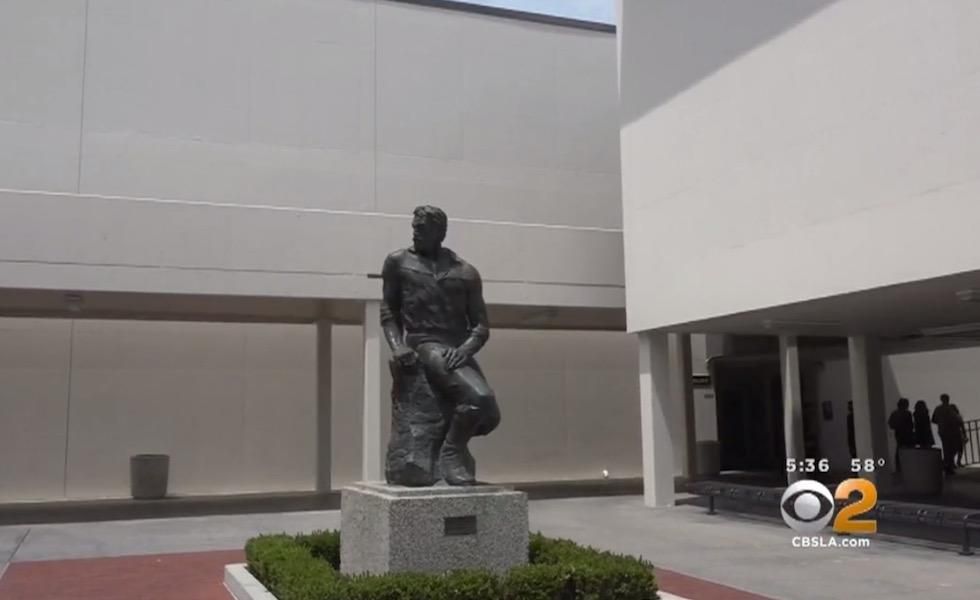 Image source: KCBS-TV video screenshot
The university's student group voted in favor of retiring the mascot and moving his statue, the station said, adding that Cal State Long Beach has formed a committee to figure out how to proceed.
"We want to do something that gives a more comprehensive look at us as a campus and the land we're on," school spokesman Jeff Bliss told KCBS, which added that the campus is on land previously occupied by indigenous people.
What are the options?
Among the options under consideration, the station said:
Remove the statue.

Relocate the statue.

Add information displays around the mascot, including additional plaques describing the history of Prospector Pete.
What are other students saying?
One student told KCBS that Prospector Pete should stay — and be used as a teaching tool.
"I think if the people know about the history we can move on and learn from it instead of just acting like it never existed," Ruby Desimone told the station.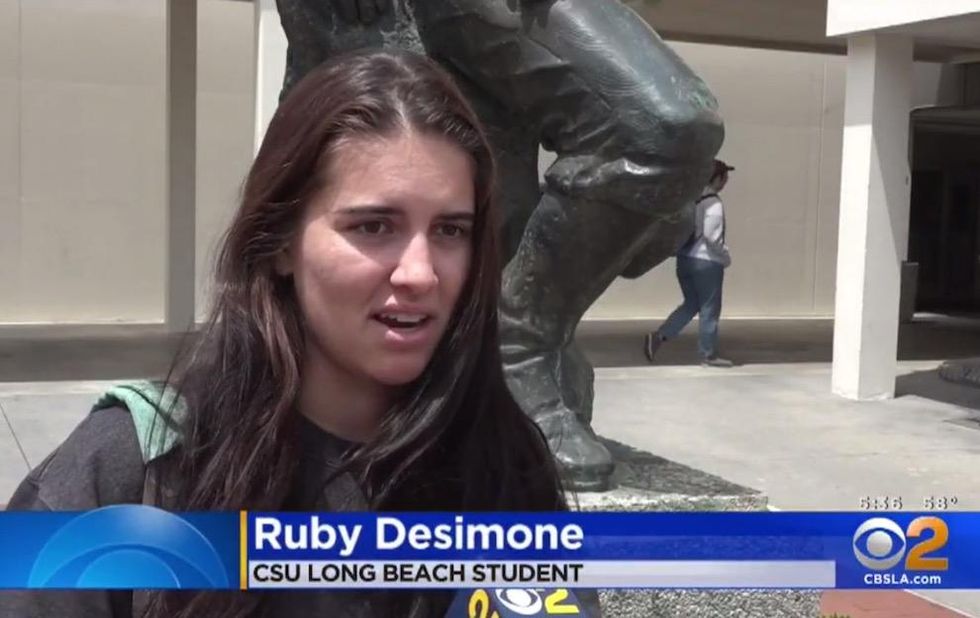 Image source: KCBS-TV video screenshot
Another student told KCBS that plaques might make no difference.
"A lot of people don't read in the first place," Johnny Thai added to the station. "You just walk by it."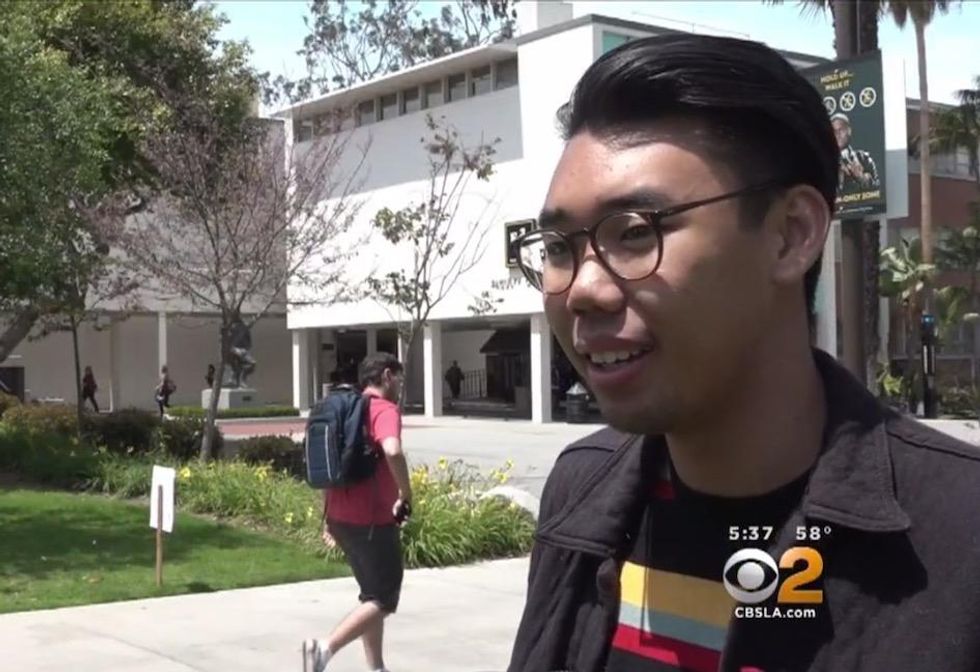 Image source: KCBS-TV video screenshot
Other students also said Prospector Pete should remain.
"When people want to have a rally or a protest. It's always there at Prospector Pete," student Ryan Bierman told KCBS. "And think it should stay."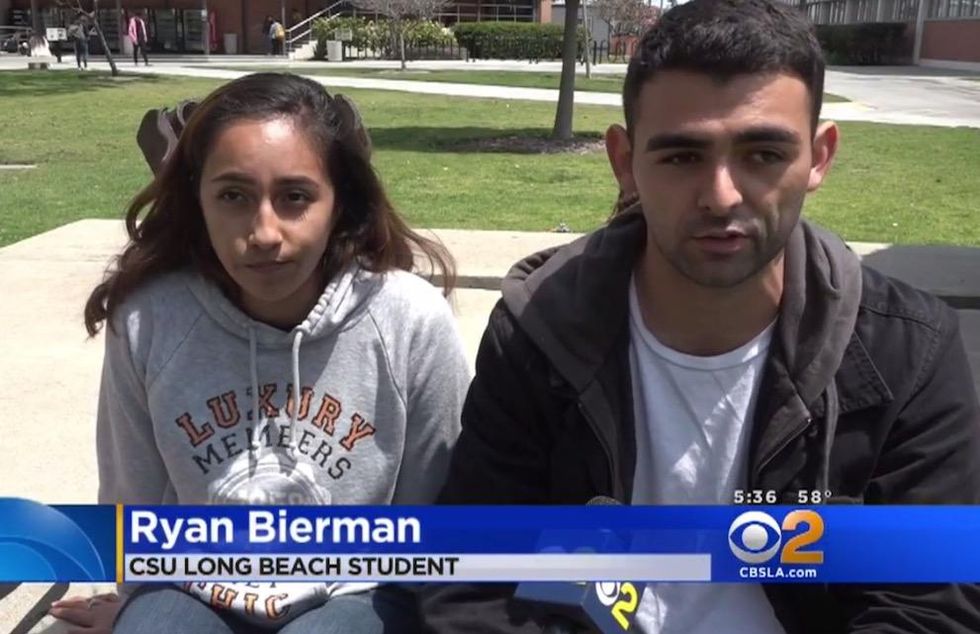 Image source: KCBS-TV video screenshot
Student Allyson Jacobo agreed.
"It's just a mascot," she told the station. "It doesn't have to represent who we are."
And if folks are offended by Prospector Pete's presence "that's because they're giving a statue power to hurt them," Jacobo added to KCBS.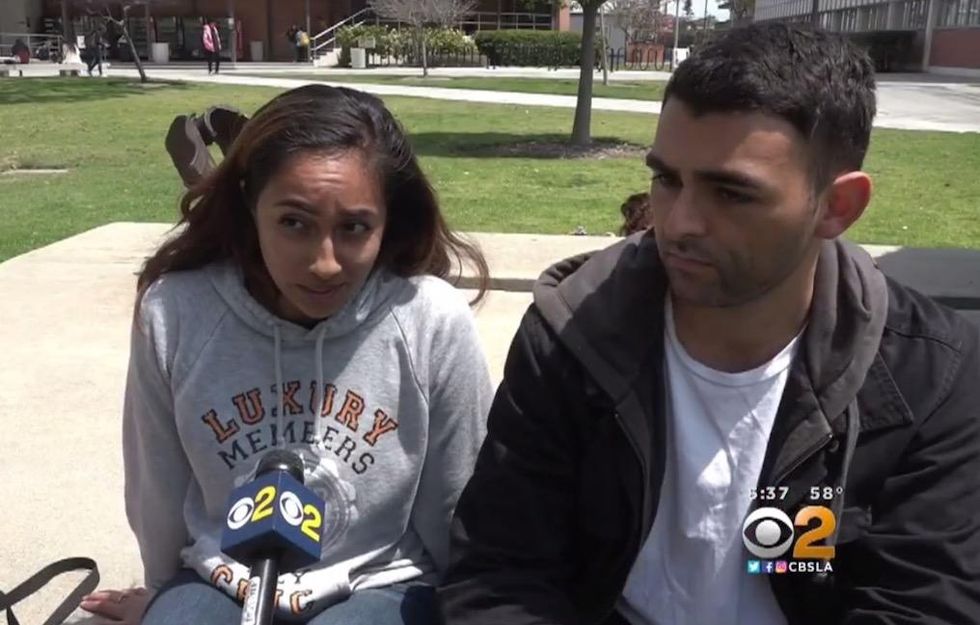 Student Allyson Jacobo on left (Image source: KCBS-TV video screenshot)
Thai did offer one alternate solution — changing the name of the school mascot.
"Maybe we could be the squirrels," he told the station. "There's a whole bunch of squirrels here."