Inmates at California's San Quentin State Prison may not have been debating gun control advocates when KPIX-TV interviewed them recently, but most said the guns they used to commit violent crimes were acquired illegally.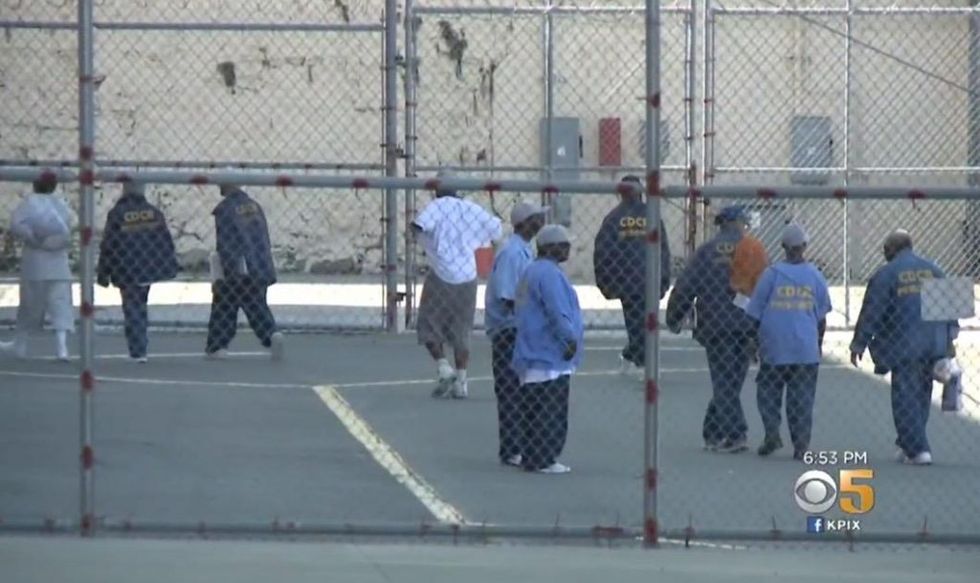 Image source: KPIX-TV video screenshot
In short, gun control didn't stop them.
Rahsaan Thomas — convicted of second-degree murder at the age of 29 — told the station he got his gun from the "back of a truck" for "600 bucks."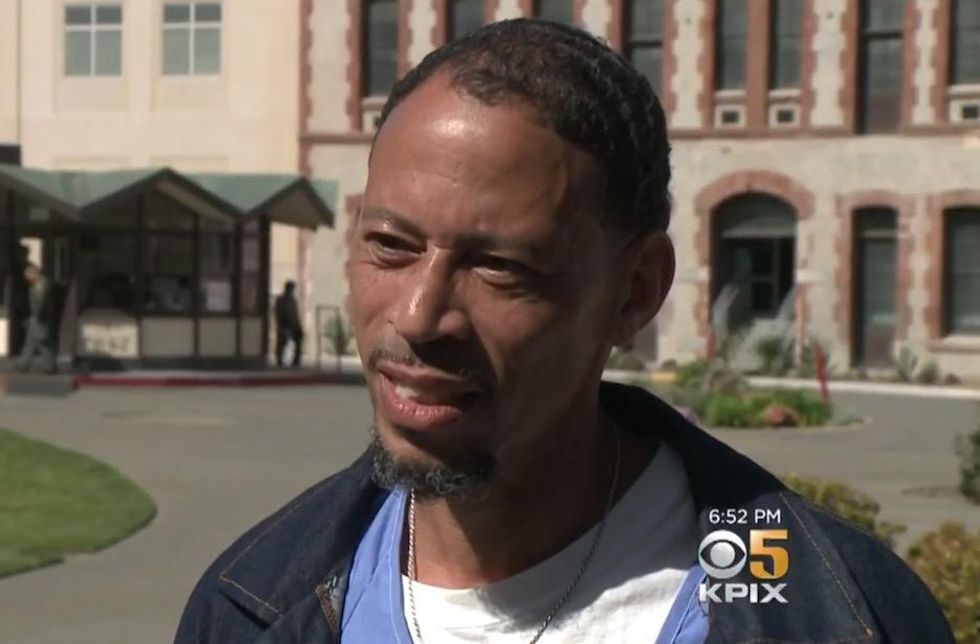 Rashaan Thomas (Image source: KPIX-TV video screenshot)
"It's easy," he told KPIX of his illegal purchase. "Easy as having the money."
Micheal Webb has been in prison for 47 years on a murder conviction and told the station he got his gun illegally as well after "hanging out on the street corner."
Branden Riddle-Terrell, convicted of manslaughter, had this to say to KPIX: "If you wanna get a gun in America, you're gonna get a gun in America."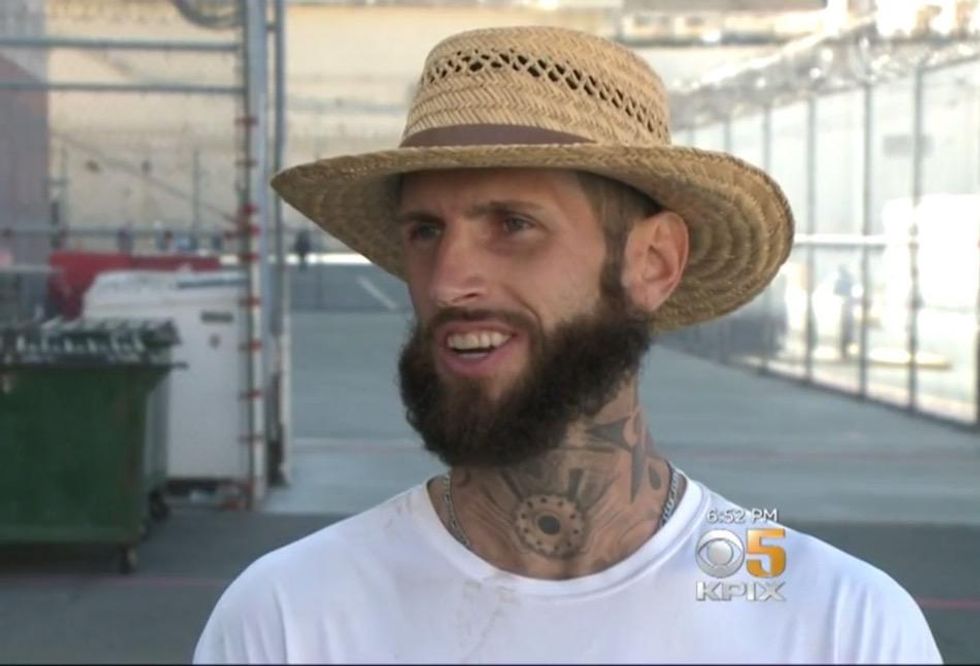 Brandon Riddle-Terrell (Image source: KPIX-TV video screenshot)
Markee Carter — a former member of the Long Beach Insane Crips behind bars for three attempted murders in 1994 — told the station it's "too easy to buy a gun."
"I can get out right now, and I ain't never been nowhere up this way, but if I have $500 right now I can get me a gun, just like that," Carter told KPIX. "Easy? Yeah, that's crazy!"
Hieu Nguyen — a former San Jose gang member imprisoned for second-degree murder — went a step further, arguing to the station that gun bans will lead to black market purchases.
A different point of view
Patrick Fletcher killed a man in 1984 and told KPIX he believes AR-15s should be banned: "They don't have no place in our society. That's too much firepower just to be on the streets." He added to the station that the "guns kill, y'know. And best thing you can do is keep 'em out your hands."
Gary Robeson was convicted of first-degree murder and added to the station that "no one gets up in the morning and says, 'I'm gonna go kill someone,' but that's actually what happens when you have a gun. That's what you have a gun for."
Robeson also told KPIX that those who want to buy AR-15s should be red-flagged.
"If you come in and say — 'Hey I wanna buy an AR-15, you should be red-flagged," he added to the station. "Why do you need to buy an AR-15?"
But Thomas disagreed and told KPIX that "if somebody's trying to take something from you, you shoot them.If somebody tries to harm your family, you don't go to police, you go to court in the street."
(H/T: Bearing Arms)