A man who hopped into a running vehicle in Hartford, Connecticut, and drove off Saturday morning may have figured he got some easy pickings — but he likely didn't factor in a fight from the 11-year-old left inside the vehicle.
See, the kid was waiting for his dad to return from a McDonald's where the vehicle was parked, WVIT-TV reported. And when the boy realized a stranger was behind the wheel and driving off, he wasn't about to let the guy get away with it.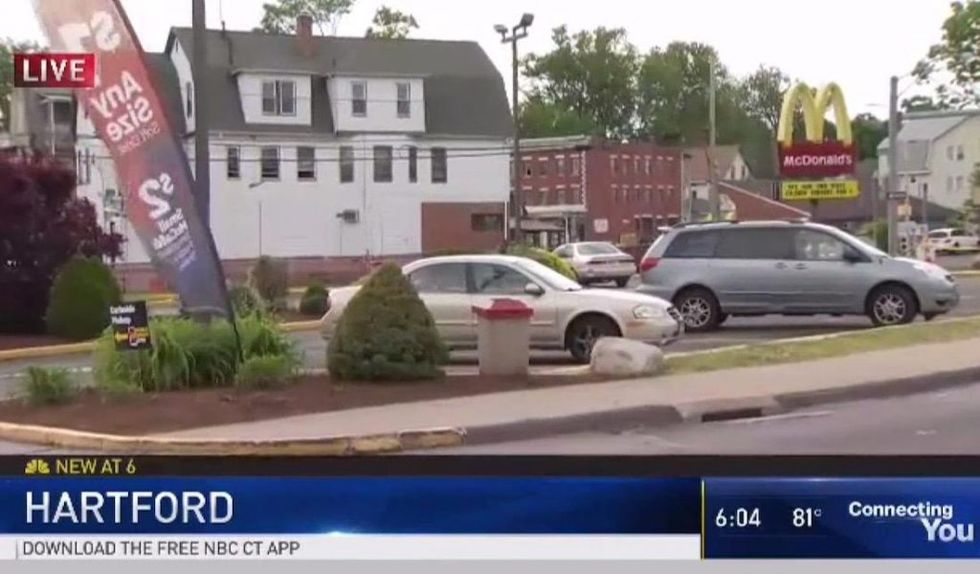 Image source: WVIT-TV video screenshot
What did the boy do?
Police said the 11-year-old physically assaulted the man, the station reported.
What did the man behind the wheel do?
Apparently not wanting to mess with his combative passenger, the man stopped the car, took a book bag from inside it and ran off, WVIT said.
Witnesses helped police with the man's description and direction he was headed, and officers soon arrested 44-year-old Edward Asberry, the station said.
He was charged with kidnapping in the second degree, larceny in the first degree and risk of injury to a minor, WTIC-TV reported.
What happened to the boy?
The boy was not injured, WVIT reported, adding that the vehicle was returned to the boy's father.
(H/T: The Root)