Zavion Parker, 13, claimed he was grabbed by white supremacists — an adult and four younger males — after stepping off his school bus one day last month, after which he said they robbed, beat and held him at gunpoint at a property until he was able to escape.
And Parker said it was all because of his race.
What did police conclude?
But following a thorough investigation, Houston police are saying there's no evidence to support the teen's claims, KTRK-TV reported.
Police told the station the events as described did not occur and that the property Parker described had nothing to do with any crime.
Investigators have met with Parker's mother, Michelle Lee, and community activists to tell them their findings, KTRK reported.
What did the teen's mom say last month?
Lee told the station in May that her son was attacked because of his race.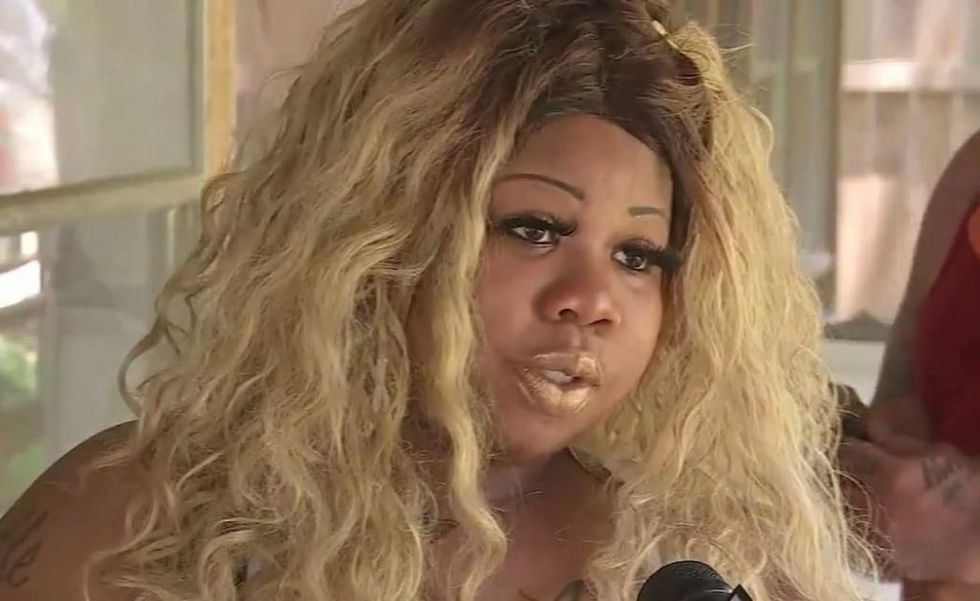 Zavion Parker's mother, Michelle Lee (Image source: KTRK-TV video screenshot)
"The reason why they got him was because they said he was black, 'you deserve to die.' Exactly his words," she told KTRK at the time. "Saying ... the dad had, like, a white muscle shirt on, and you could see ... was right here big as day, 'I hate black people.'"
What is the boy's mother saying now?
The station said Lee was reached on the phone Monday but didn't want to comment.
What will happen to Parker?
Police told KTRK charges won't be filed against anyone involved.
(H/T: The Root)