A freelance reporter who writes for the mainstream media mocked Anthony Bourdain with a series of vile tweets on Friday, the same day Bourdain was found dead from an apparent suicide.
What did he say?
David Leavitt, a reporter whose Twitter bio says he has written for CBS, Yahoo, Examiner and AXS, wrote:
If you're religious, then you believe there's a special place in hell or purgatory for people like Anthony Bourdain… https://t.co/4uYlYHFY3n

— David Leavitt (@David Leavitt)1528476169.0
He added in a follow up: "Selfishly taking your own life and hurting your friends and family makes you the steaming, gaping a**hole Anthony Bourdain."
"You don't go to heaven when you kill yourself. It's incredibly selfish. Don't do it," Leavitt said in a third tweet, this time posting the phone number for the National Suicide Prevention Lifeline.
In culture at-large, there remains a segment that looks down upon very depressed humans who believe the only way to escape their pain and depression is to take their life. Many of these same people also invoke religion to further condemn people who commit suicide, arguing damnation is their fate.
But, if the reaction to Leavitt's tweet is any indication, he is among a very small minority.
What was the reaction?
It really did not go well for Leavitt.
False. If you're religious, you believe in a God of mercy, who looks upon these people with infinite compassion. Su… https://t.co/N2pwObNq4q

— James Martin, SJ (@James Martin, SJ)1528543674.0
I'm religious. I'm even clergy. And I'm certain of a few things. a) none of us truly know what happens after de… https://t.co/7e16RIjQxN

— Rabbi Danya Ruttenberg (@Rabbi Danya Ruttenberg)1528480073.0
There's a special place in hell for anyone taking a victory lap hours after a suicide https://t.co/rc0RBW4rrQ

— Josh Jordan (@Josh Jordan)1528482004.0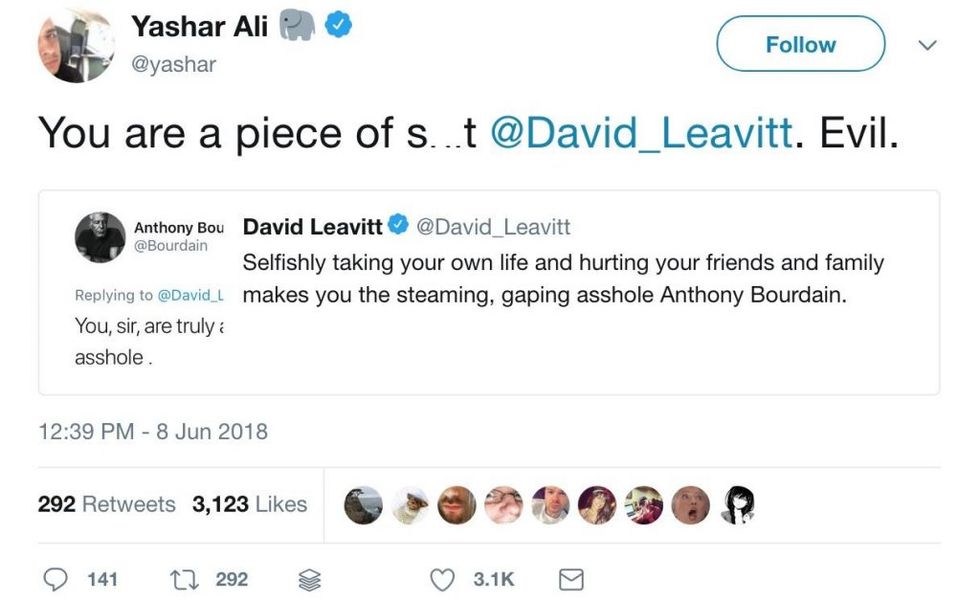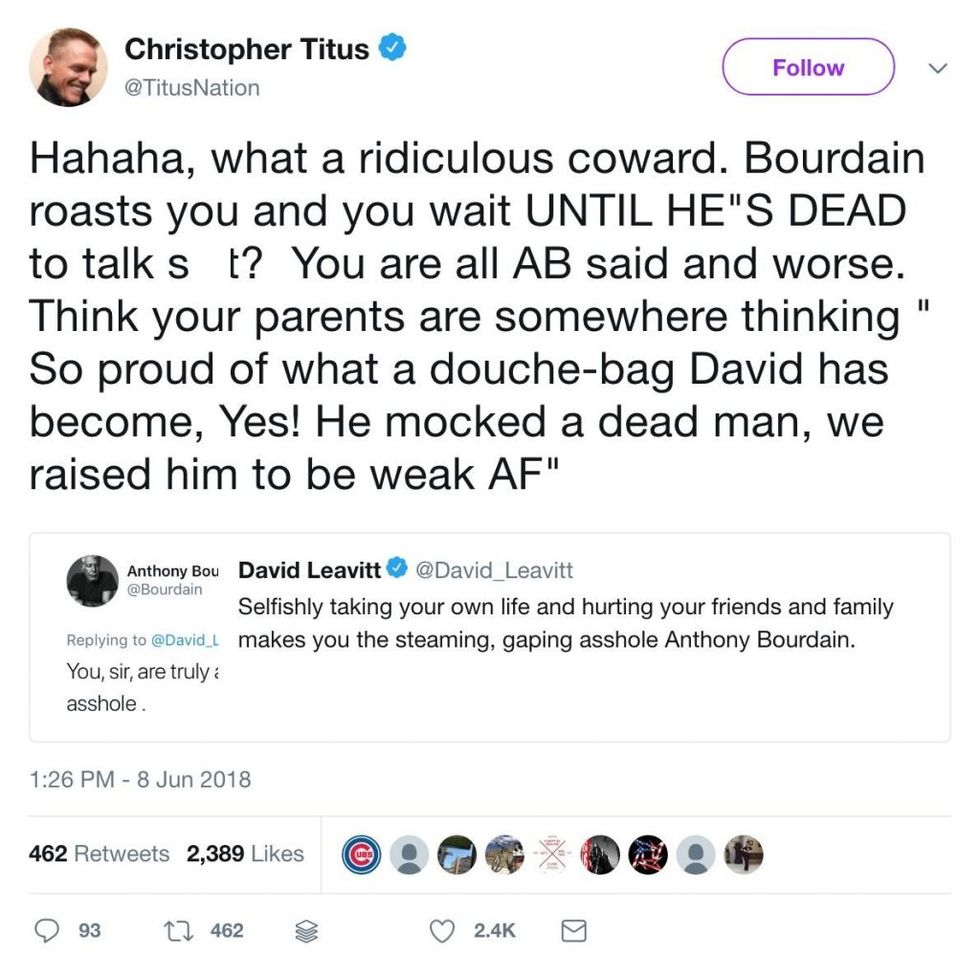 @David_Leavitt I truly hope you spend the rest of your life chopping weeds by the side of the highway in whatever p… https://t.co/fz3jBs9qTO

— Kaleb Horton (@Kaleb Horton)1528481311.0