A LGBTQ pride flag replaced for a day all five flags representing the branches of the United States military at a Department of Veterans Affairs hospital in Indiana earlier this week, WPTA-TV reported.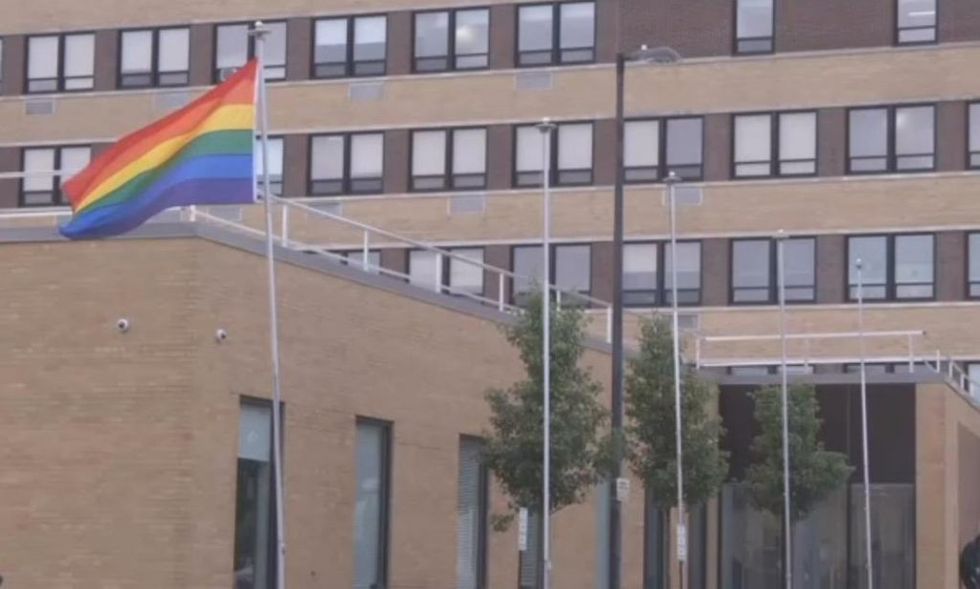 Image source: WPTA-TV video screenshot
But one day was apparently too long for one observer, who lowered the flag and then drove off with it just after lunchtime Tuesday, the station said, after which officials at Fort Wayne's VA Hospital decided to put the five military flags back up.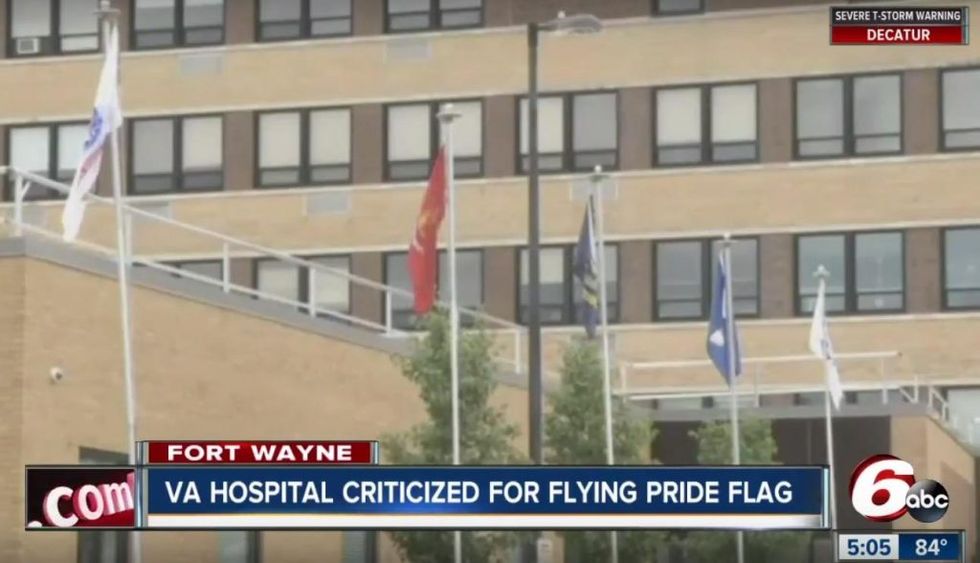 Image source: WRTV-TV video screenshot
The pride flag was flown in recognition of LGBTQ pride month, WPTA reported.
How did other observers react?
Some residents and veterans weren't happy seeing the pride flag up and particularly all the military flags down.
"The Army is the Army, the Navy is the Navy ... the gay flag isn't supposed to be there," veteran Robert Pio told WPTA.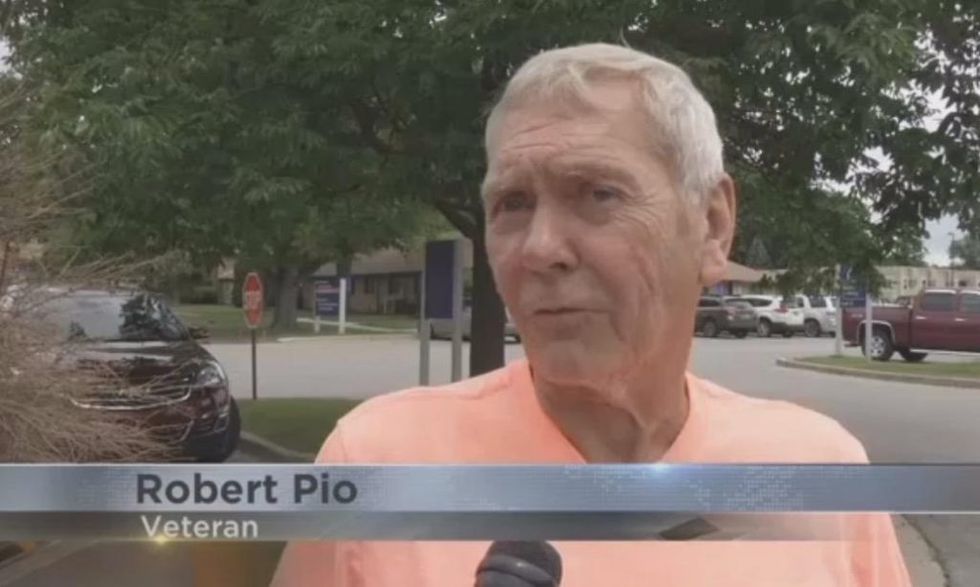 Image source: WPTA-TV video screenshot
Another veteran, Jarrod Schwartz, told the station it's "a little odd, it's certainly different, definitely questionable why they would remove the branch flags" but added it's "certainly worth recognizing the veterans who are from [the LGBT] community who have served."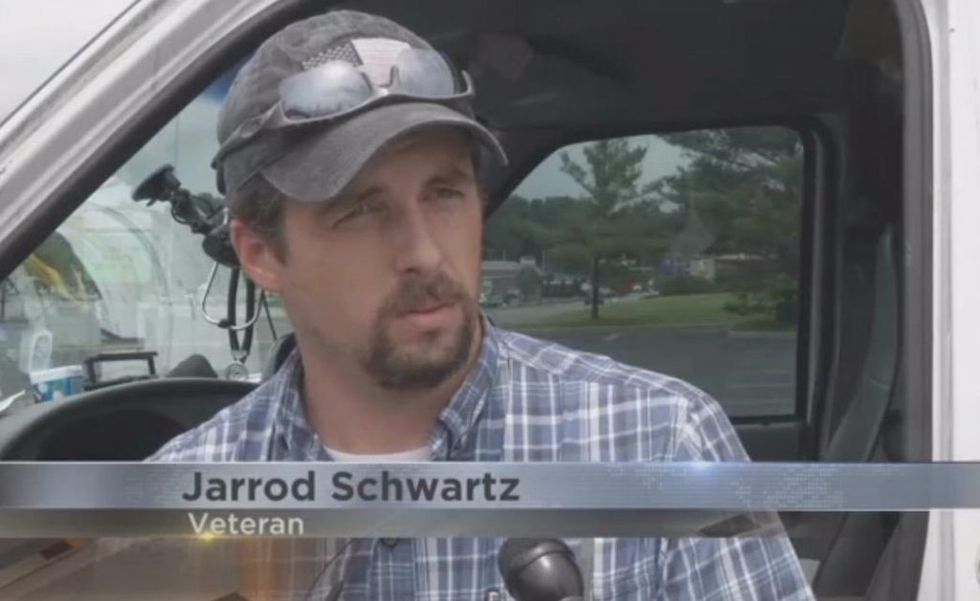 Image source: WPTA-TV video screenshot
As for the individual who swiped the pride flag, Pio told WPTA that "he's right ... I'd have done the same thing."
What did the VA have to say about the matter?
A VA Public Affairs Officer told WPTA that the hospital flew the pride flag to honor LGBT veterans — but due to the limited number of poles, the military flags were temporarily lowered.
And instead of taking down just one military branch flag, a decision was made to lower all of them, the station said.
Here's the full statement from the VA, according to WPTA:
We are aware of concerns voiced by some of our employees and Veterans about the Service Flags removed outside of the Fort Wayne campus. As we are committed to serving all Veterans and June is LGBT awareness month, we are flying the flag that represents and honors these Veterans as a display of solidarity and respect for their service.

We all serve this nation.

Due to limitations in the number of flag poles outside our VA, the Service Flags were lowered temporarily. Rather than take one flag down temporarily, it was determined to lower all the flags so as to be equal. The one flag will fly for the day until 5 p.m. and signify that we treat all our Veterans equally. We greatly appreciate our Veterans' and employees' passion and loyalty for their individual services.

Today, we honor our LGBT Veterans and their service.