Jasmin Rath used to be homeless.
"I used to sleep on the floor and everything," she told WBZ-TV. "I would cry."
But through a Boston-area program — YouthHarbors — Rath and dozens of other young people not only received housing assistance and life direction, they also got their high school diplomas Tuesday, the station reported.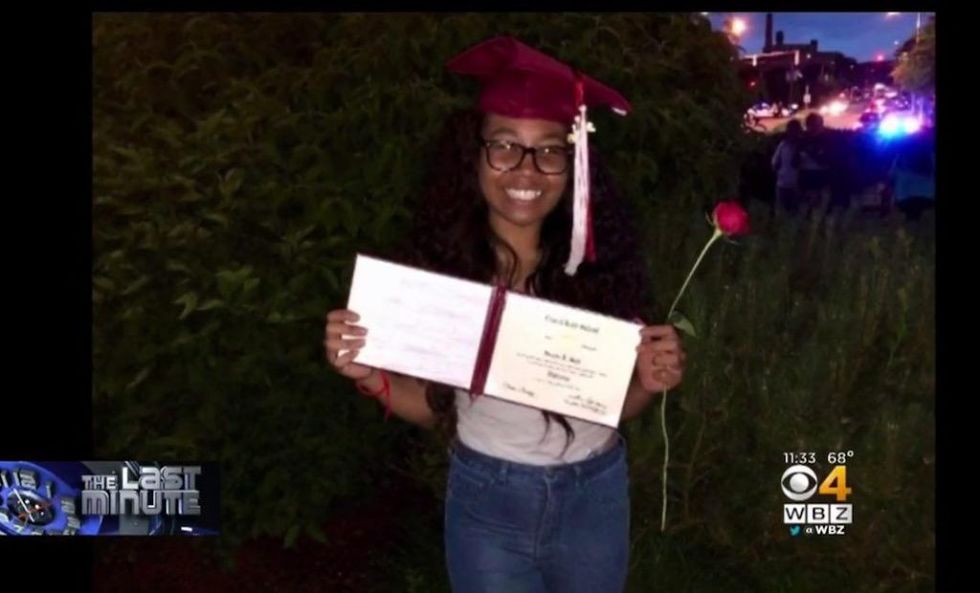 Image source: WBZ-TV video screenshot
"For me, to make it this far, is a little bit crazy," Rath told a gathered crowd during a ceremony. She received her diploma from Lowell High School, WBZ said.
What is YouthHarbors?
YouthHarbors — which is for 18-to-22-year-olds — provides participants "with housing assistance, an adult support network, and individualized life skills development lessons so they can find safety in appropriate housing, graduate high school, and break the cycle of homelessness and poverty."
"She was basically one of the only persons that actually did have hope in me," Rath told the station, presumably speaking about an adult mentor with YouthHarbors. "And I came in with just a duffel bag. She gave me jobs, she gave me clothes, she gave me food. She gave me anything I needed to survive."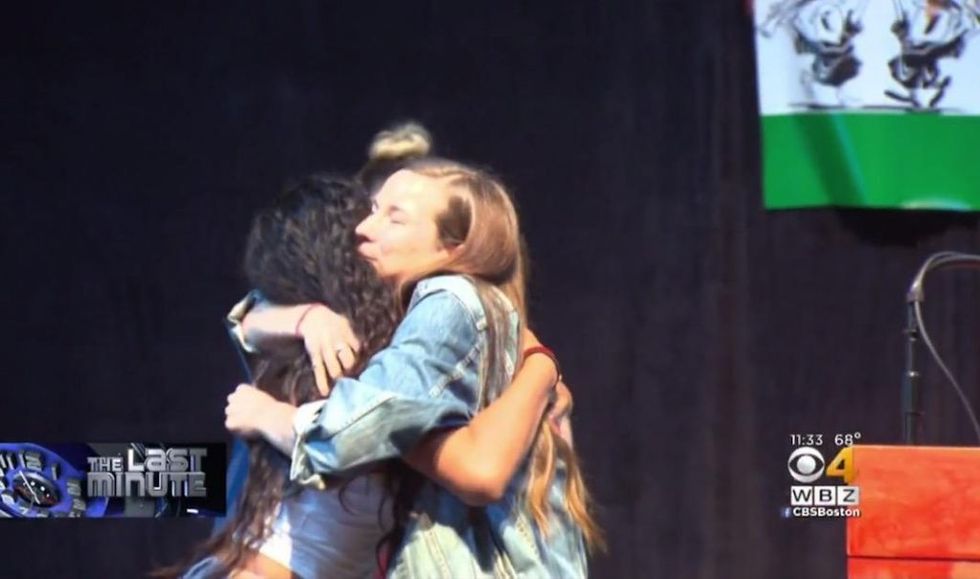 Image source: WBZ-TV video screenshot
The organization has supported nearly 700 students over the last nine years, WBZ said.
And what are Rath's plans?
"I'm hoping to major in business and minor in accounting," Rath told the station, adding that she hopes to start her own business before offering, "I wanna change the world."