Former major league All-Star pitcher Esteban Loaiza is expected to plead guilty Friday in a federal cocaine distribution case, WLS-TV reported.
Loaiza was a two-time All-Star who played for the Chicago White Sox, Pittsburgh Pirates, New York Yankees, Texas Rangers, Washington Nationals, Toronto Blue Jays, Oakland A's, and Los Angeles Dodgers, the station said.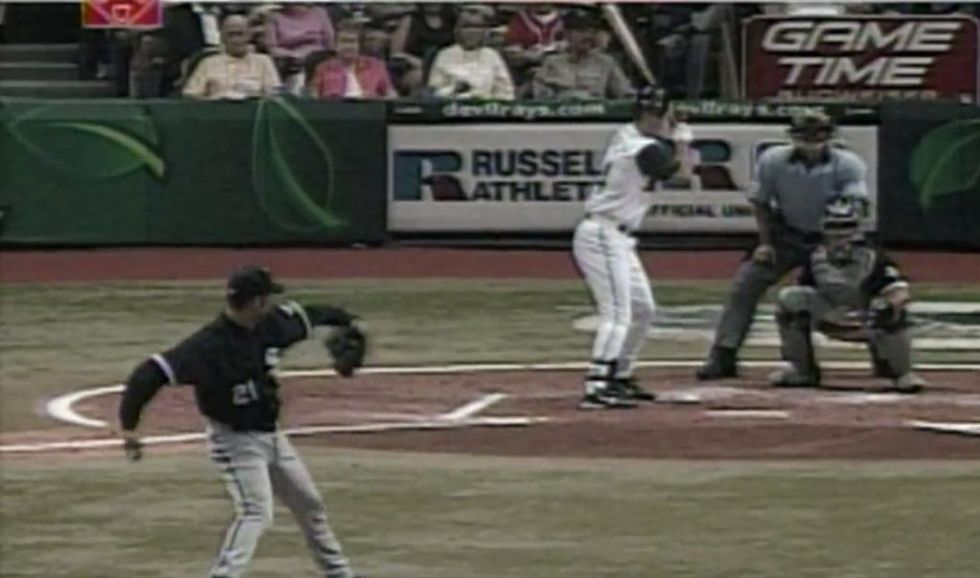 Image source: WLS-TV video screenshot
Short on funds
And despite earning $43 million over a 14-year career, WLS reported that Loaiza initially couldn't come up with the $24,000 cash he needed to bond out of jail after authorities said they found cocaine in a minivan parked in the garage of a townhouse he had rented near San Diego in February, WLS reported.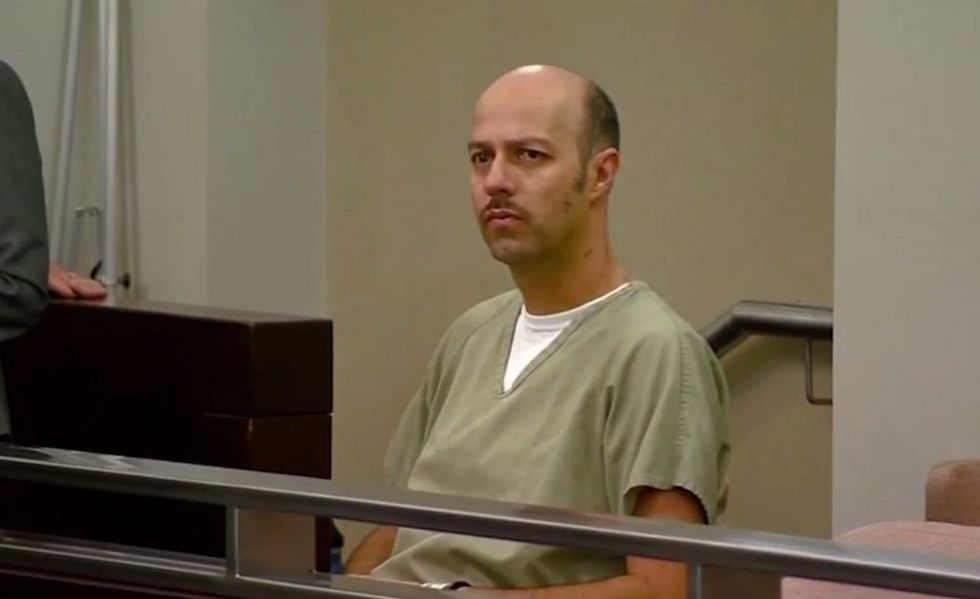 Esteban Loaiza (Image source: WLS-TV video screenshot)
Federal investigators believe the property, found empty of furnishings, was being used as a transshipment point for cocaine, the station said, adding that Loaiza had driven over the Mexican border Feb. 9, the day of his arrest.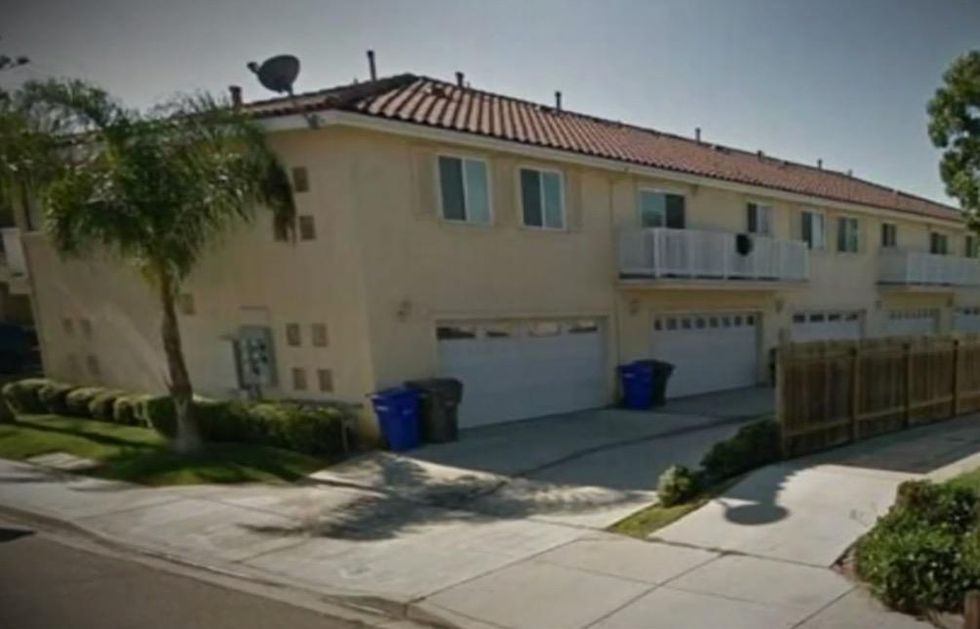 Image source: WLS-TV video screenshot
Loaiza pleaded not guilty in Southern California U.S. District Court to a charge of possession with intent to distribute 44 pounds of cocaine, WLS reported, but the 46-year-old has a "change of plea" hearing on the court's docket Friday, the station said.
A change of plea is a guilty plea in "99% of cases," former federal prosecutor Gil Soffer told the station, adding that it's known as "change of plea" because the defendant originally pleaded not guilty.
More from WLS:
After a series of court hearings, Loaiza managed to make a significantly reduced bond in May, which involved a variety of financial sources, and the ex-MLB star has been out ever since.

A straight conviction on the charge would carry a 10-year mandatory minimum prison sentence and up to life behind bars.
Loaiza's San Diego attorney Janice Deaton had no comment for the station Monday.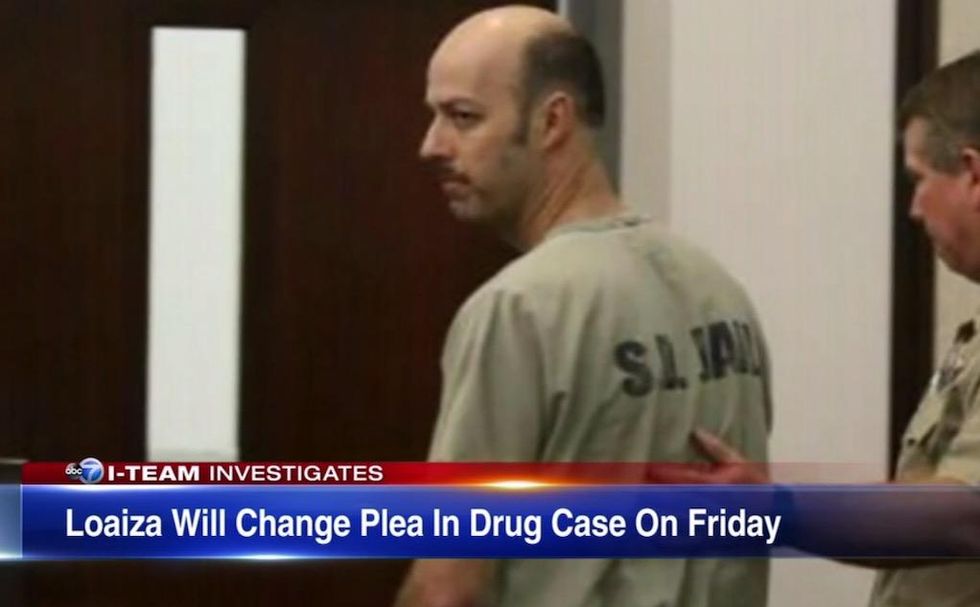 Image source: WLS-TV video screenshot
What once was
Following his opening-day win for the White Sox at home in 2003, Loaiza went on to win 20 more games that season — and his 21 wins that year is a tie for the most-ever victories in a season by a Mexican-born pitcher, WLS said.
Loaiza — born in Tijuana — was once married to Jenni Rivera, a Mexican-American pop singing star who was killed in a plane crash in 2012 along with six other people, the station said.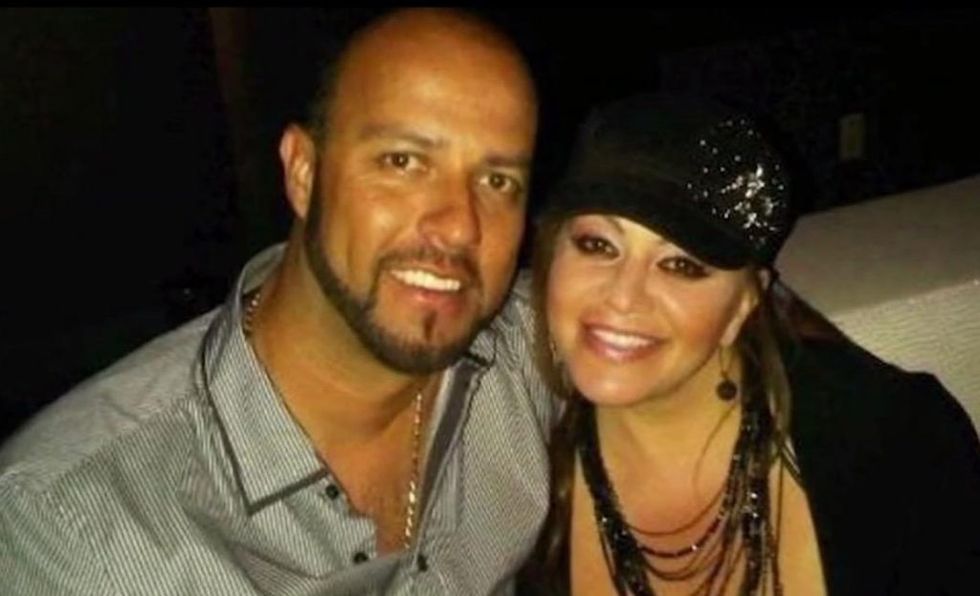 Image source: WLS-TV video screenshot
Rivera filed for divorce two months before the crash, WLS said.

(H/T: Deadspin)