Veterans in Colorado are stepping up to help the family of a fellow vet who was fatally shot by police last week after he shot dead an intruder who was strangling his grandson at home.
American Legion Post 22 in Northglenn is collecting donations for the family of Richard "Gary" Black, who was a Vietnam veteran, KCNC-TV reported.
George Horgan, commander of Post 22, told the station "we will never turn our back on a veteran" and added to TheBlaze that a private service for Black's family with an honor guard will take place at noon Aug. 25 at Denver's Fairmount Cemetery.
Even though Black wasn't from Colorado — an additional service will be held in South Carolina — Post 22 wanted to help his family since Black spent time in the state after his military service, the station said.
"It's not an 'I'; it's a 'we.' We are a family at Post 22," Horgan told KCNC. "We as a family want to make sure that every veteran is taken care of."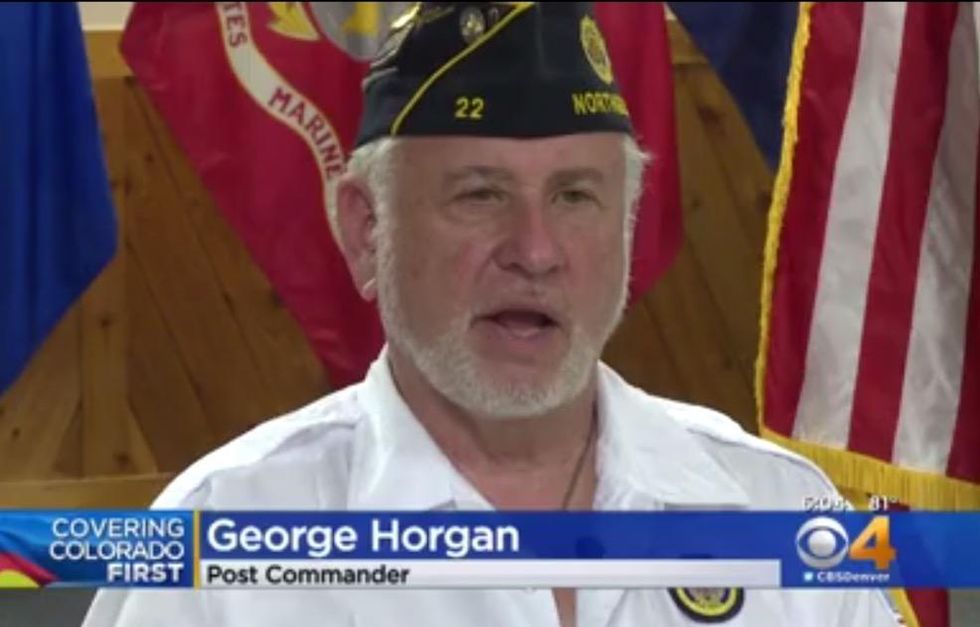 Image source: KCNC-TV video screenshot
Horgan told the station he briefly met Black before his death and found him "very nice" and "very pleasant."
"I'm very happy to see people step forward and say, 'Gee we want to see what we can do to help a veteran we knew nothing about it,'" he added to KCNC.
Horgan added to TheBlaze that about $1,000 has come in for Black's family so far, and that he's also working with Black's widow on getting  her VA benefits.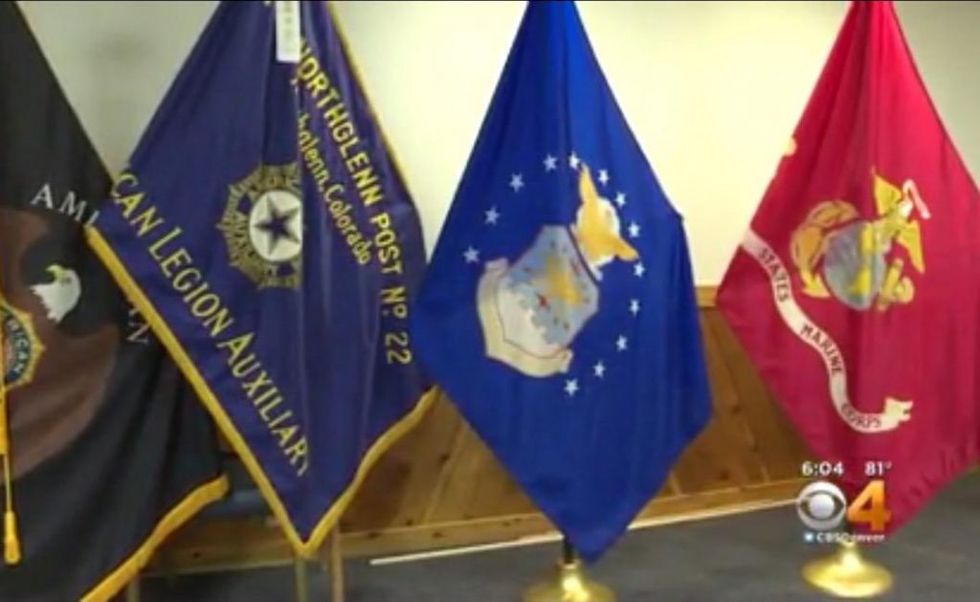 Image source: KCNC-TV video screenshot
Here's how you can help
Horgan on Wednesday told TheBlaze that those who want to contribute funds to Black's family can write checks payable to the order of American Legion Post 22 and add in the memo that they're for the Richard Black family. Checks can be mailed to:
American Legion Post 22
Attn: George Horgan
110081 Irma Drive
Northglenn, CO 80233
KCNC said those wanting to give to charities Black was fond of can write checks noting they're "in honor of Richard Gary Black, Jr." and mail them to:
Epworth Children's Home
P.O. Box 50466
Columbia, SC 29250
or
Citadel Foundation
171 Moultre St.
Charleston, SC 29401