Two armed men entered a Maryland pharmacy Monday afternoon and ordered a customer to get on the ground and employees to put their hands in the air, WGDV-TV reported.
But Wasim Amir, owner of Karemore Pharmacy in Princess Anne, had a different idea.
What happened?
"I looked through the window, and I saw my pharmacists and staff holding their hands in the air, so I realized it looked like a robbery, so before I see anything else I pulled out my gun," Amir told the station, adding that "as soon as they came in, I was ready to shoot."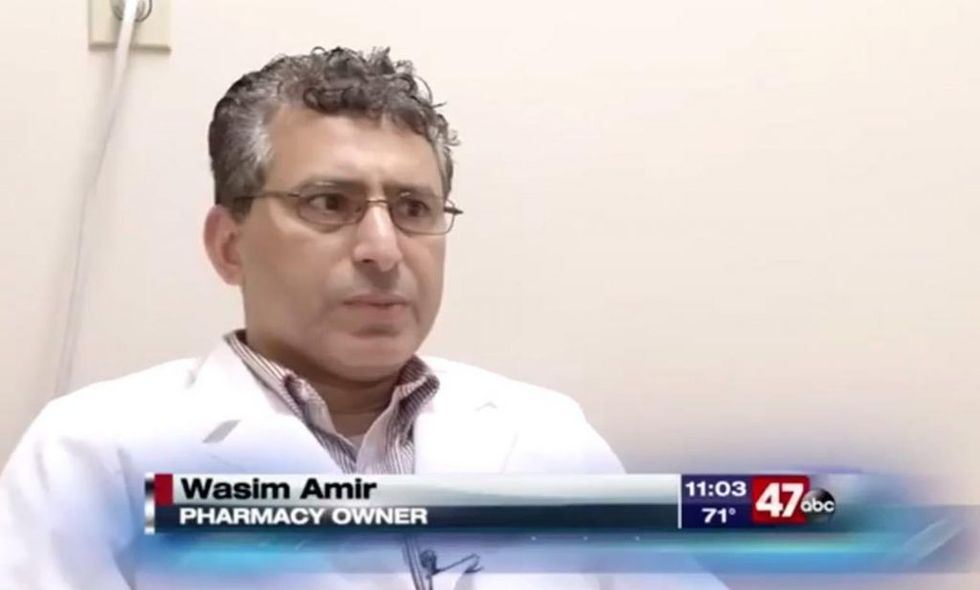 Image source: WGDV-TV video screenshot
And shoot he did — though Amir missed hitting the intruders and shot a store window instead, WGDV reported.
But the pharmacy owner's revolver was enough to convince the pair to alter their plans, and they fled the premises, the station said.
The suspects didn't fire any shots, police told WBOC-TV, and there were no reported injuries.
'I was ready, I was prepared'
Amir told WGDV there had never been a comparable incident in the 17 years he's been at his pharmacy — indeed, "everybody was shook up a little," he said — but nevertheless "when they came I was ready, I was prepared."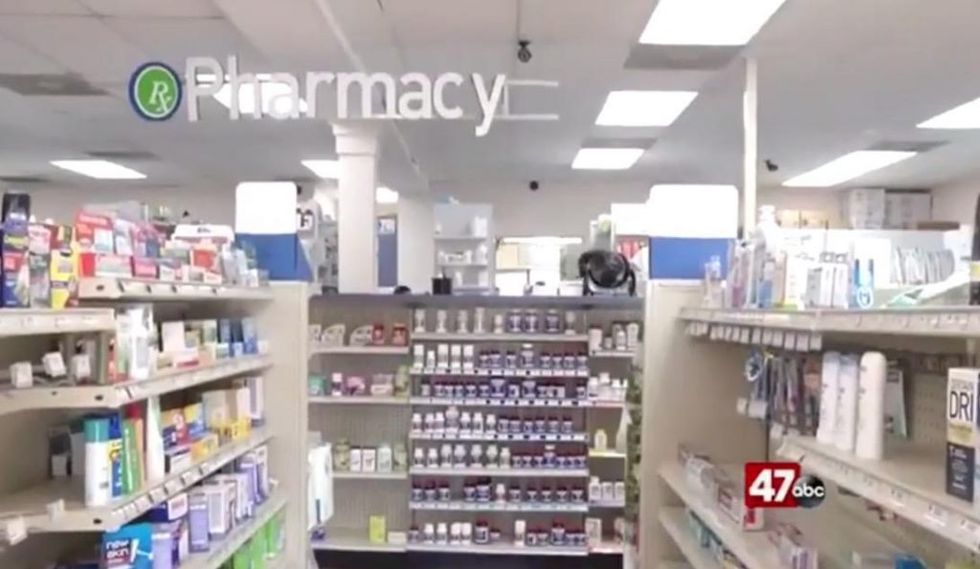 Image source: WGDV-TV video screenshot
Amir's customers were relieved.
"I was like, 'Oh my God,'" Princess Anne resident Bonnie Martin told the station. "I mean, you don't expect it right here in your own hometown."
Fellow resident Lynn Brenner added to WGDV that the pharmacy employees "are so personable to their customers that I was like, 'Thank God no one was hurt.'"
What about the suspects?
Police caught up with the pair and arrested Cody King and Justin Bull, both 22, who been charged with armed robbery, robbery, and conspiracy to commit armed robbery, the station said. They were after prescription medications during the incident, WBOC-TV reported.