A 79-year-old Michigan homeowner heard someone in his pole barn in Inland Township about 11:20 p.m. Tuesday — so he grabbed a shotgun and confronted the intruder, WSBT-TV said.
As you might expect, the homeowner told the guy to get off his property, the station said. But as it seems to go with some folks these days, the sight of a shotgun and a command to get lost apparently fell on deaf ears.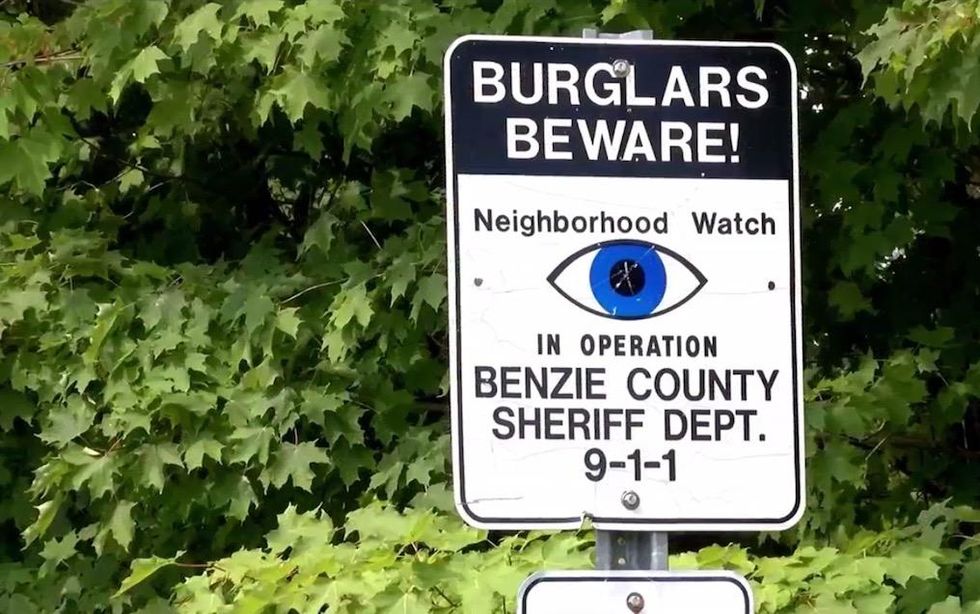 Image source: UpNorthLive video screenshot
Indeed, the homeowner told deputies the intruder came toward him in a threatening manner — so he fired a single shot and hit the 37-year-old trespasser in both legs, WSBT reported, adding that he sustained non-life-threatening injuries.
The intruder is still in the hospital, UpNorthLive reported, adding that a warrant has been issued for his arrest on trespassing and illegal entry charges.
All over with and done, right? Wrong.
The 79-year-old wasn't arrested, but now the Benzie County prosecutor will determine if he felt his life or anyone else's was in danger — and whether the homeowner will face charges, UpNorthLive reported.
"In the state of Michigan people certainly have a right to defense themselves, but you cannot defend property with lethal force," Benzie County Prosecutor Sara Swanson told the outlet. "So I would encourage people if a situation arises like this, and there is somebody in your yard or outside, call the police and let them handle the situation. Lock your doors and hunker down on the inside."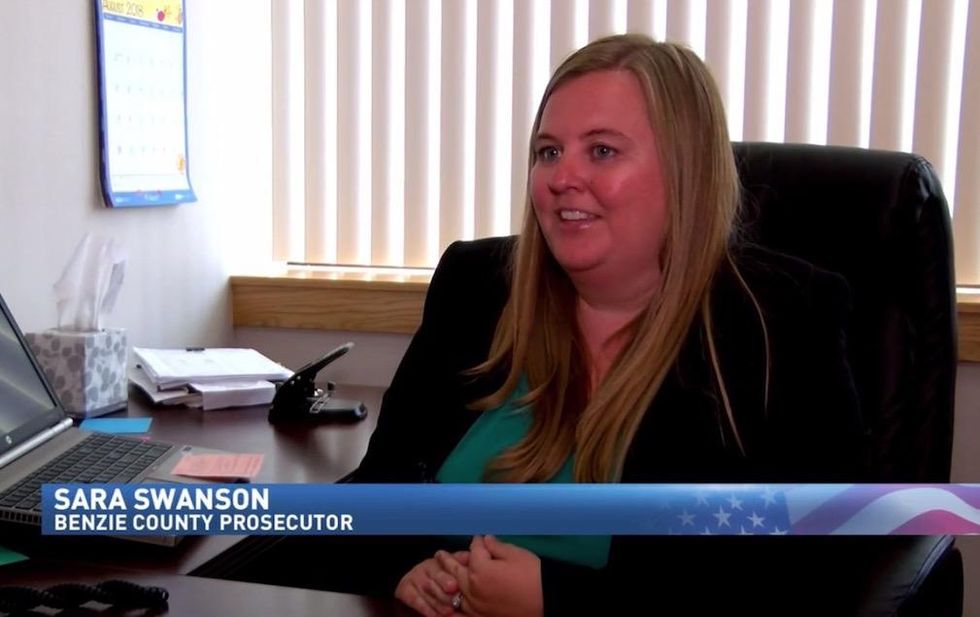 Image source: UpNorthLive video screenshot
Swanson added that "once a homeowner goes out and fires a firearm ... unfortunately there is now an investigation [on] whether or not it was justified, and it could have been avoided."
The Castle Doctrine
Swanson added to UpNorthLive that Michigan has a Castle Doctrine, but that "confusion comes in" because when "someone is in your home, you can't just shoot them because they're in your home ... we can't assume just because someone is in our home they're going to hurt us."
She also told the outlet that a "perfect example" is when summer renters "go to the bars and drink and then forget which home they rented and walk to the wrong home. That person is not there to hurt anybody. It's annoying, it's an inconvenience, and it might've been ... scary, but you don't wanna shoot that person and kill them, they don't deserve to lose their life over that."
"Michigan does not have a 'Stand Your Ground' law like, say, Florida has," Swanson continued to UpNorthLive. "Michigan has the Castle Doctrine which says that in your own home, you do not need to retreat, so if the perpetrator had to come into the victim's home, it means [the homeowner] doesn't have any 'duty' to exit the home to get away from the circumstances."