Some parents are livid at their California school district, saying officials didn't promptly notify them of a student's "hit-list" discovered about three weeks ago, KOVR-TV reported.
Officials at Winters Middle School caught wind of the "hit-list," which included names of other students, administrators, teachers, fictional characters, and celebrities, District Superintendent Todd Cutler told the station.
But 'there was no threat'
Winters police told KOVR they found no evidence of a crime.
"The police were quick, it was handled, and it was determined quickly there was no threat," Cutler added to the station.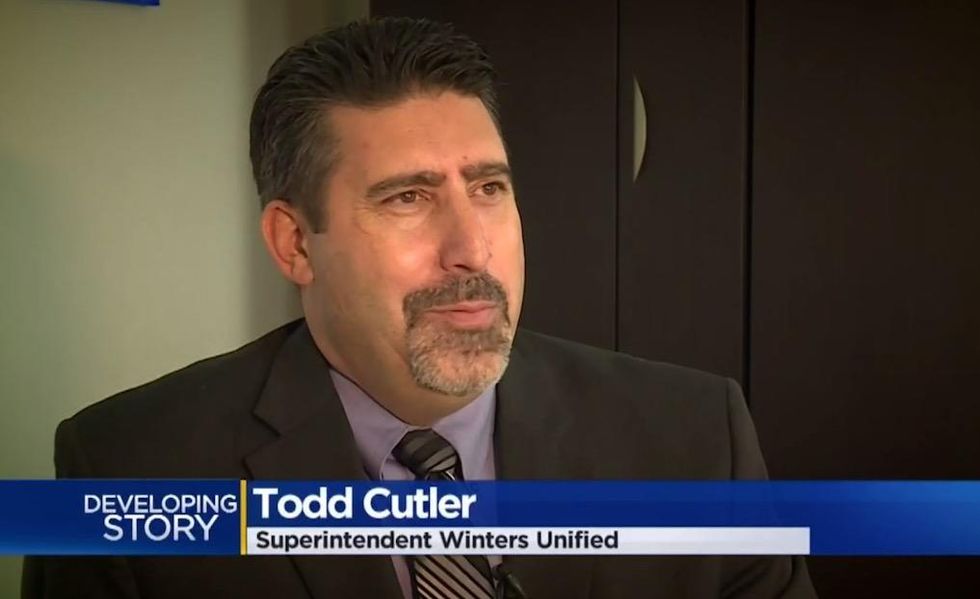 Image source: KOVR-TV video screenshot
The district said it notified parents of the children named on the list when the incident occurred, and Winters Police Chief John Miller said the FBI told the district to notify parents per FBI protocol, KOVR reported — but some parents said they weren't notified about the list until this week.
"This kid needs to own his actions, the school needs to own its actions, and I do not want to hear as a parent, 'he did nothing wrong,'" Esther Arellano-Hernandez — whose eighth-grade son was named on the list — told KOVR.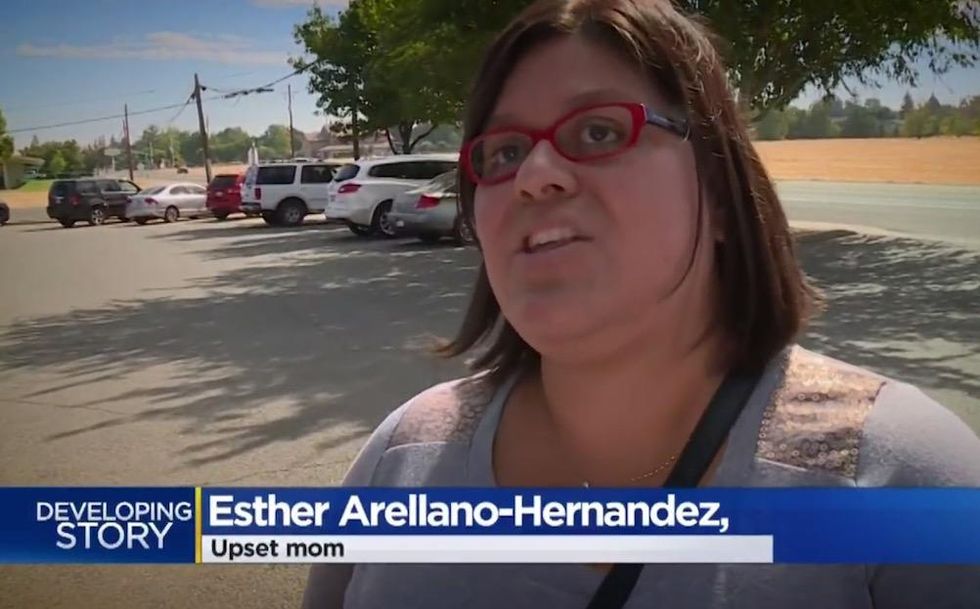 Image source: KOVR-TV video screenshot
She added to the station that the shock was compounded because she knows the student in question.
"I've taken him to his house," Arellano-Hernandez added to KOVR. "It's scary."
There's one sticking point
Friends of the student in question told the station that the list was simply a joke gone too far, and, in fact, it was a "goodbye list" the student had been putting together for when he moves away next year.
Still parents are organizing a group to speak to the district's safety committee in order to raise awareness about signs that may lead to school violence, KOVR said.
"Having a forum, having a meeting like this, or having an assembly at the school would have been ideal," Sarah Madsen, whose child's name also was on the list, told the station. "That's really where the ball has dropped, with communication."
Another parent told KOVR the student "has some things that need to be dealt with, but I do not feel there is a threat."
Will student be disciplined?
Cuter wouldn't tell the station what disciplinary action the student is facing but told the station that the district welcomes feedback from parents.