Harper Smith is 4 years old. She's the daughter of Kyle Smith, head coach of the Lake City High School football team in Michigan. And Harper has been hospitalized with an intestinal illness for the last two months.
So the tight-knit community banded together and started the #harperstrong movement around town and on social media.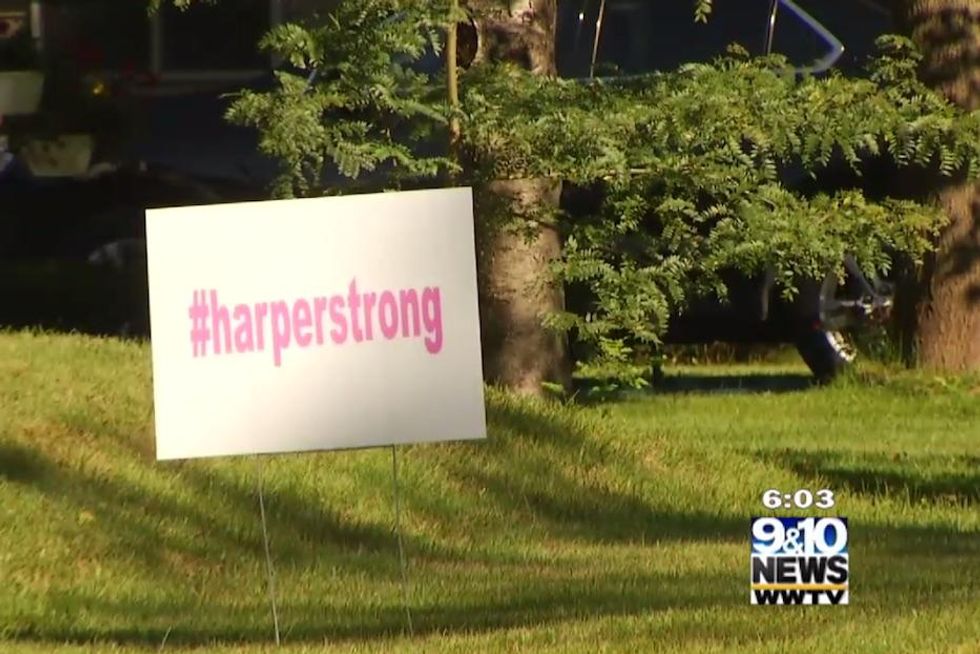 Image source: WWTV-TV video screenshot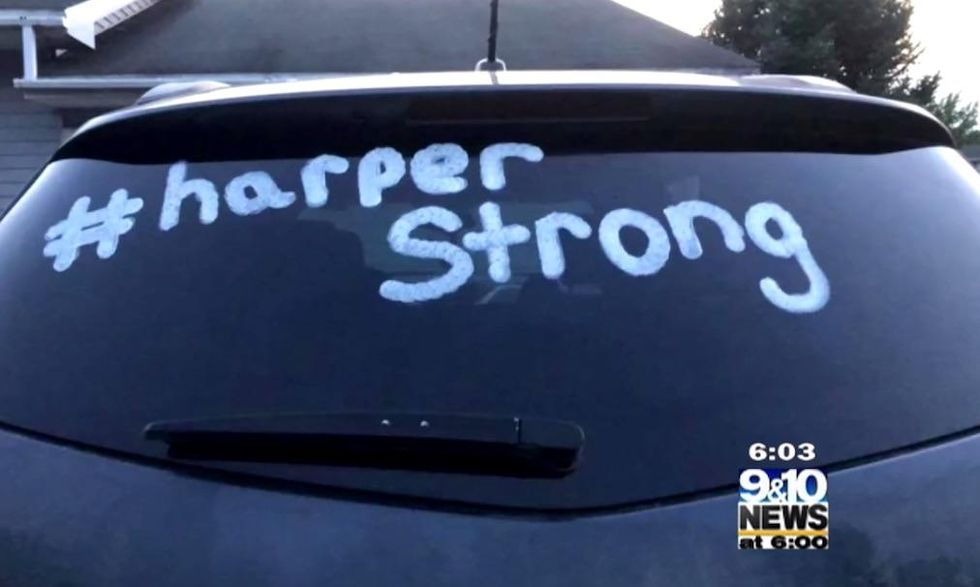 Image source: WWTV-TV video screenshot
But after a video of a "family circle" gathering in the middle of a football field to support Harper was posted to the team's Facebook page last month, the Michigan Association of Civil Rights Activists took issue with it.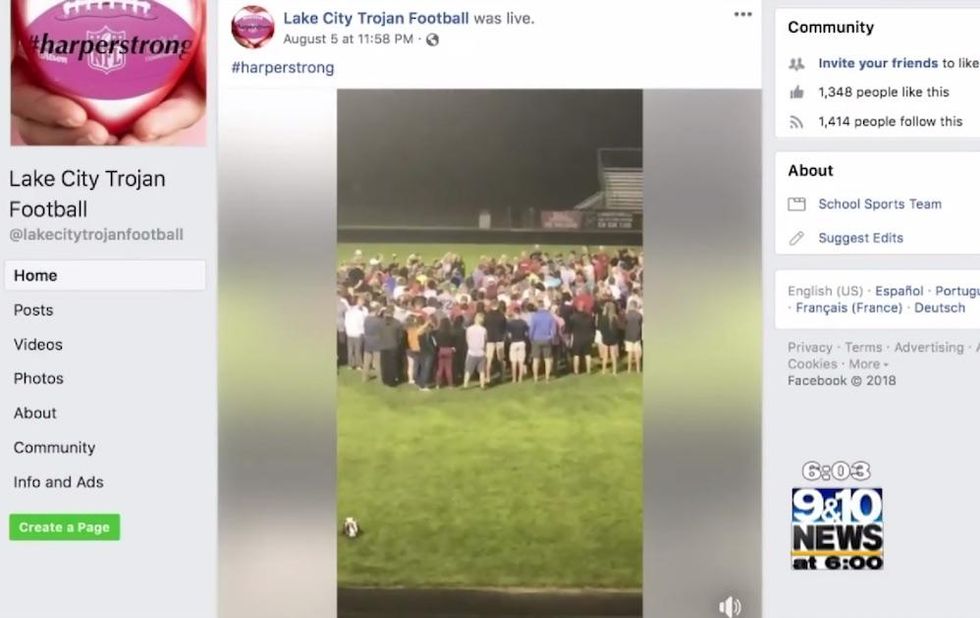 Image source: WWTV-TV video screenshot
"The bottom line is it's the property of the school, and the school has a responsibility to treat it just like any other school property, and that means it has to remain free of religion," MACRA co-founder Mitch Kahle told WWTV-TV.
He further argued that Lake City Schools promoted a religious prayer service by sharing the clip, the station said, and demanded that the school take down the post and video.
'Nobody was forced'
But others disagreed with Kahle.
"Nobody was forced," Lacie Henjal told WWTV-TV in an earlier story. "It was planned by students and parents; it was just a great show of support for the family."
Another woman told the station on camera: "Yes, a pastor offered prayer, but it was never advertised as a prayer event; it was a family circle coming to support Kyle, Harper, Linda, and Hudson."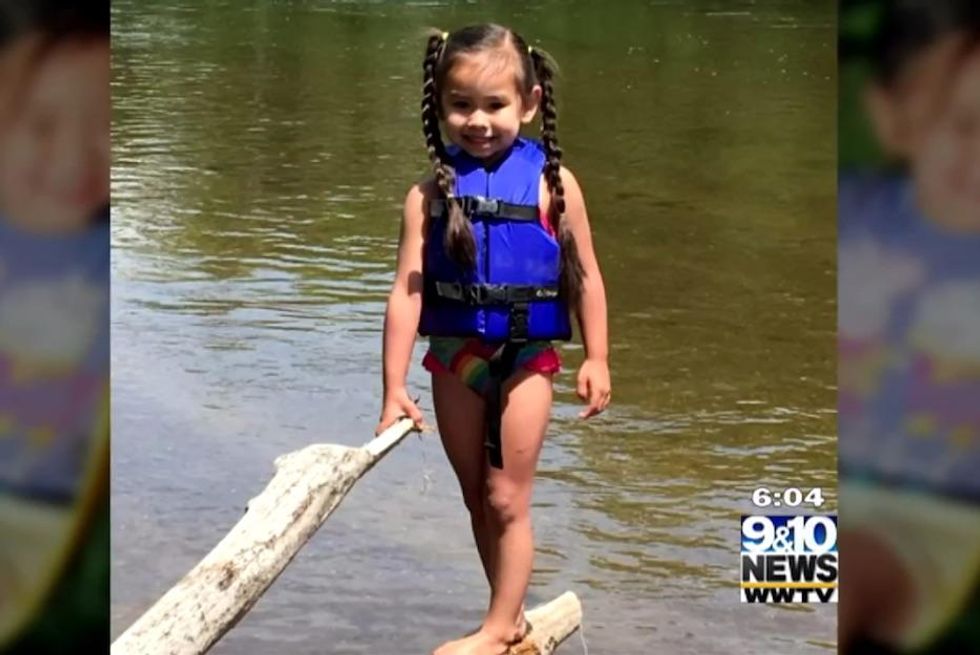 Image source: WWTV-TV video screenshot
At first, the school district dug in its heels and indicated that the video would stay, WWTV said. But the district reversed course Friday, announcing it was pulling the video to avoid what could turn into a lengthy and expensive legal battle, the station said.
What else did Kahle say?
"We have no problem at all with a fundraising event for a family in need," Kahle told WWTV. "We encourage it."
He added to the station that "this isn't about a family, it's not about an individual; it's about a person in the community who feels that their public school should not be used to promote religion, and clearly from the video you can see that's what's being done."
How did residents react?
"I'm a little disappointed, but I understand they didn't want to go through the entire litigation process and possibly pay some heavy-duty fines, so I understand why they chose to do it," Jennifer Smith told WWTV.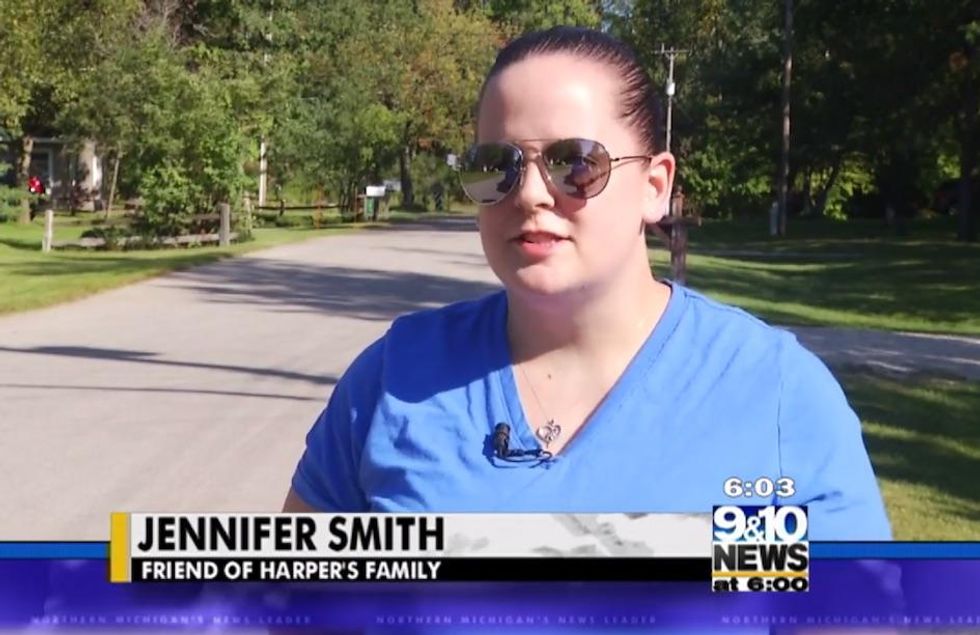 Image source: WWTV-TV video screenshot
But the added publicity has spread the #harperstrong message and increased the resolve of her supporters.
"All they've really done for us is increase the funding, the fundraising, and there are schools down in Jennison that are now wearing #harperstrong on their football helmets," Jennifer Smith added to the station.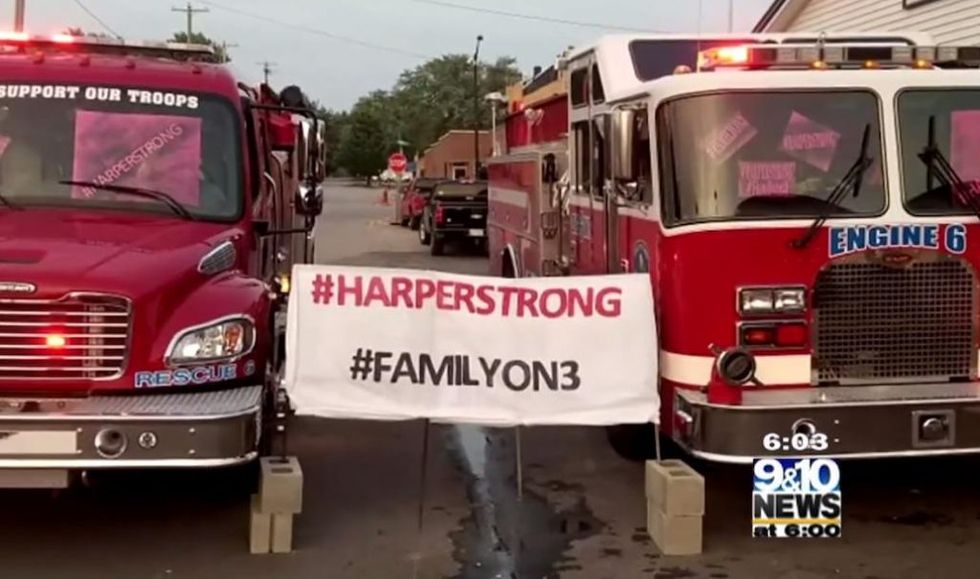 Image source: WWTV-TV video screenshot
If you want to help
WWTV said donations to Harper's family can be sent to Tammy Smith, P.O. Box 341, Lake City, MI, 49651 — and "Harper" should be put in the memo line.
Harper's mother, Linda, told TheBlaze Wednesday that her daughter "is making improvements, but it is a slow and steady healing process. We are anticipating many more weeks of hospital care and rehab."
(H/T: EAGNews)