Democratic U.S. Sen. Bob Casey of Pennsylvania — ahead by 15 points over his GOP opponent, U.S. Rep. Lou Barletta, in the most recent poll — pulled out some star power Sunday as U.S. Sen. Elizabeth Warren (D-Mass.) rallied a packed Democratic field office in Philadelphia.
"We're coming to make democracy work!" Warren told the crowd, raising her hand and pointing her finger. "Not just for the wealthy and the well-connected; we're coming to make democracy work for the people! Are you ready?"
How did Barletta's campaign react?
Barletta spokesman David Jackson on Monday told TheBlaze he isn't terribly impressed by Warren's appearance alongside Casey.
"It's unsurprising that Bob Casey would bring in a senator who claims to be something she isn't," Jackson said, "just like Bob Casey claims to have accomplishments even though he's been rated one of the least effective members of Congress, twice!"
What else has been going on in the Casey-Barletta battle?
President Donald Trump traveled to the Keystone State last month to campaign for Barletta and issued Casey one of his trademark, one-word putdowns, referring to the sitting U.S. senator as "sleeping" Bob Casey.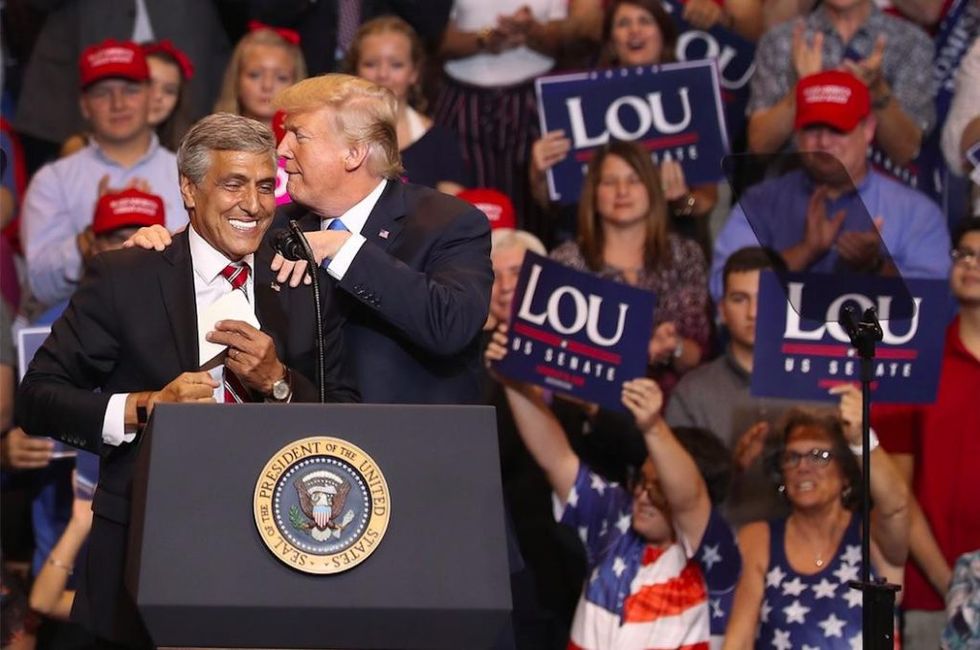 U.S. Senate candidate Lou Barletta gets a shoulder squeeze from President Donald J. Trump on Aug. 2, 2018, at the Mohegan Sun Arena at Casey Plaza in Wilkes-Barre, Pennsylvania. (Photo by Rick Loomis/Getty Images)
On the other side of the aisle, former President Barack Obama last week campaigned for Pennsylvania's Democratic incumbent Gov. Tom Wolf as well as for Casey, WPVI-TV reported.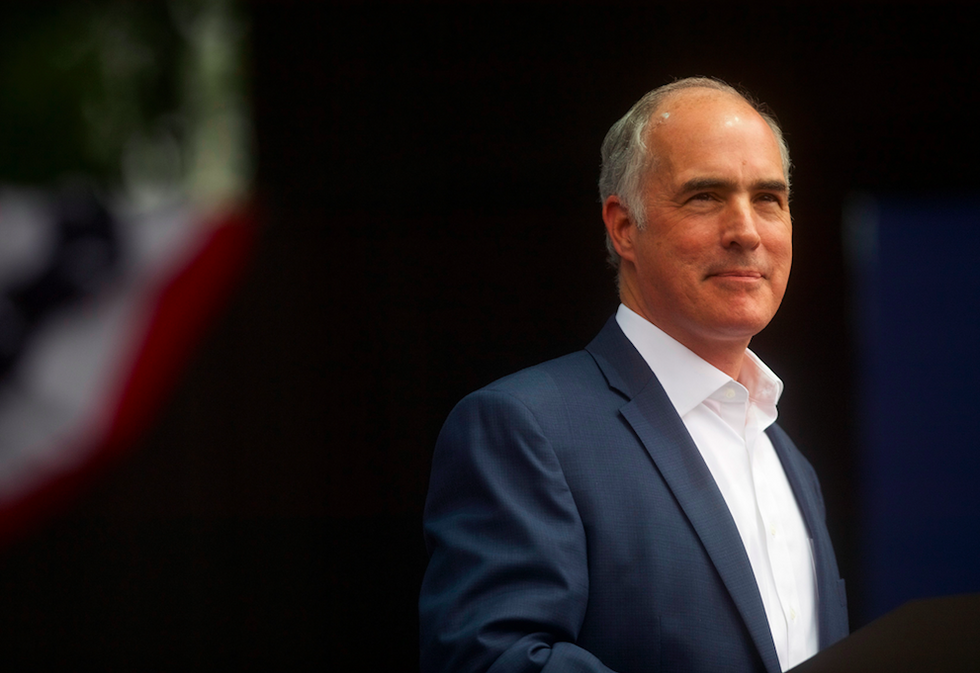 U.S. Sen. Bob Casey (D-Pa.) addresses supporters before former President Barack Obama speaks during a campaign rally for statewide Democratic candidates on Friday in Philadelphia. Midterm elections day is Nov. 6. (Photo by Mark Makela/Getty Images)
Despite Barletta's status as one of Trump's earliest supporters prior the the 2016 election, the GOP candidate hasn't managed to attract the backing of Americans for Prosperity-Pennsylvania — the state arm of the political advocacy group founded by the Koch Brothers — even though the group is supporting Republican Pennsylvania gubernatorial nominee Scott Wagner.
The apparent reason is Trump, who's had a frosty relationship with the Koch organization.