Officials spelled it out to the passenger as clearly as possible: "Rodents, including squirrels, are not allowed on Frontier flights."
One might assume the succinctly spoken rule would be sufficient to convince the woman — who brought an emotional support squirrel aboard Flight 1612 — to deplane as requested, WKMG-TV reported.
Then again, she brought an emotional support squirrel aboard the plane.
So the Tuesday evening flight about to head from Orlando International Airport to Cleveland was delayed for around two hours while authorities addressed the situation, WESH-TV said.
What happened?
In her defense, the woman did note in her reservation that she was bringing an emotional support animal aboard, Frontier told WKMG — it's just that she didn't fill in the detail that her companion was Bullwinkle's buddy.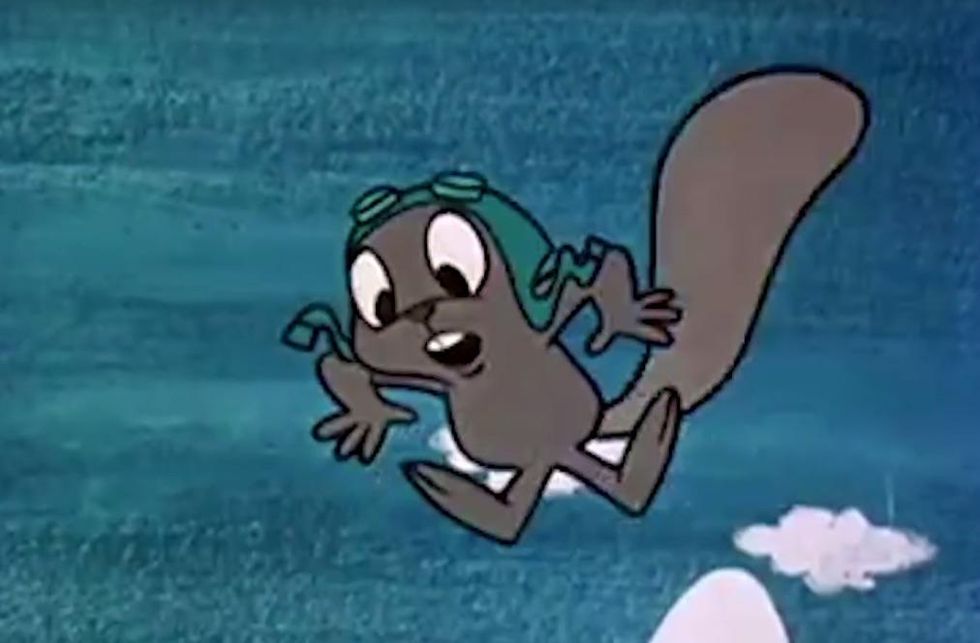 Image source: YouTube screenshot
And when the woman, advised of the policy, refused to deplane, WKMG said airline workers called Orlando police.
With that, officers had all the other passengers deplane so they could "deal with" the woman, Frontier told the station.
Police told WKMG they escorted the woman off the plane and took her to the main terminal — and that she was cooperative and that no arrest was made.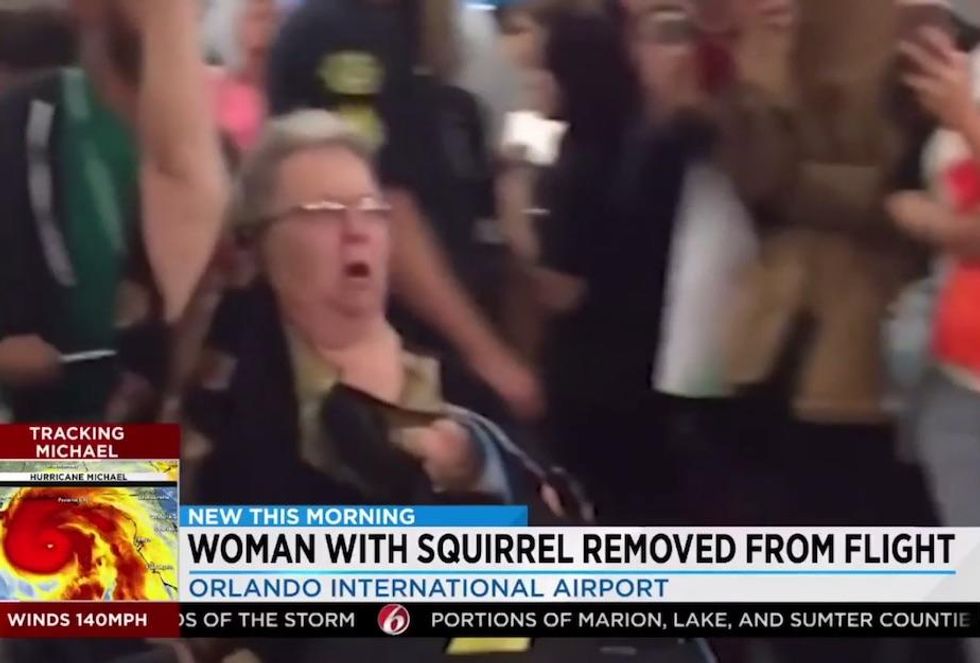 Image source: WKMG-TV video screenshot
The station said a passenger took cellphone video of the woman being wheeled off the flight, apparently issuing a one-finger signal WKMG thought necessary to blot out before giving the more family-friendly thumbs-up.