A Catholic college student criticized his school's drag queen shows in a recent newspaper column — only to find himself harassed over his words, charged with "hate speech" by "progressive" students, and getting multiple calls to meet with officials at John Carroll University, a Jesuit institution in Ohio.
What does the column say?
"I can't help but wonder who thought it would be a good idea to hire grown men to dress up as women on a Catholic campus for the deviant entertainment of misguided young people," Declan Leary's piece in the Carroll News noted. "It is a terrifying testament to the decay of our faith and our University that, throughout the approval process for this event and the six years for which it has now continued, not a single person in a position of authority stood up (or at least stood with sufficient strength) to suggest that perhaps such a flagrant celebration of sexual perversity might just be wrong."
He added that "the Jesuits and their progressive allies ... seek to redefine our nature in order to conform to the culture of sexual perversion, instrumentalization and commercialization which has so ravaged the human soul and body. We cannot be immoral, they seem to be saying, if we redefine our morals to justify our sins. This cannot be the solution. We are terribly, terribly lost, and our salvation will not be found in watching troubled men make fools of themselves in mini-skirts and stilettos."
What was the reaction?
Leary told the College Fix that "progressive students who have the support of the institutional power here have been very aggressively calling for me to be silenced and attempting to discredit me and my writing. Their message is essentially that my column is hate speech because it attacks their beliefs, and that the university should not allow someone like me to speak out."
The outlet said Leary provided nearly a dozen letters the Carroll News received over his column, a number of which accused the author of promoting "hate" or "hate speech."
Student Lillian Perkins told the Fix that the school paper "should not publish hate speech because it is a violation of some of the basic ethical guidelines of journalism," and she defined "hate speech" as "speech that attacks a group of people based on particular identity markers, such as race, gender, sexuality, etc."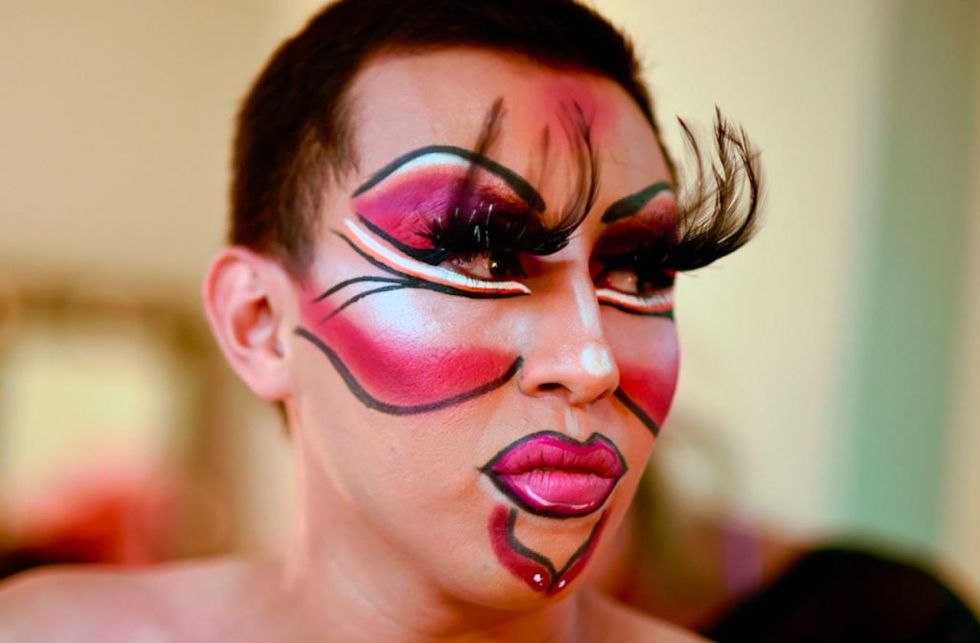 ALFREDO ESTRELLA/AFP/Getty Images
"I am not calling for the government to shut down the publication," Perkins added to the outlet. "I am not asking for federal agents to arrest the editors of the paper. I am asking that the university publicly come out against the opinions stated in Leary's article, as well as a retraction of Leary's hateful articles with an apology on the part of the The Carroll News."
"I wholeheartedly support the welcoming and care of individuals on our campus who do not espouse or live by Catholic teachings on sexuality, morality and human nature, but I believe strongly that a Catholic university should not compromise Catholic teachings in order to accommodate these people's disagreement or even their discomfort," Leary added to the outlet, denying the charges.
Meetings, meetings, meetings
In addition, Leary told the Fix that after his column's publication, the school's Title IX coordinator Eric Butler requested a meeting with him and Olivia Shackleton — the paper's editor-in-chief — but that "nothing really came of it."
"I just got the impression that he was required to meet with me because of all the complaints he received about the column," Leary told the outlet, which added that Butler didn't respond to requests for comment.
Leary also told the Fix that he's slated to meet separately with Mark McCarthy, vice president for student affairs, and Ed Peck, vice president for mission and identity, next week over the column. The outlet said McCarthy and Peck didn't respond to requests for comment.
In addition, Leary told the Fix he's also supposed to meet next week with the school's president, Michael Johnson, but it's unclear why the meeting is taking place. Johnson didn't reply to the outlet's request of comment, either.
The university's media relations department did not respond to the outlet's requests for comment on the issue.
Drag queens making their presence felt in culture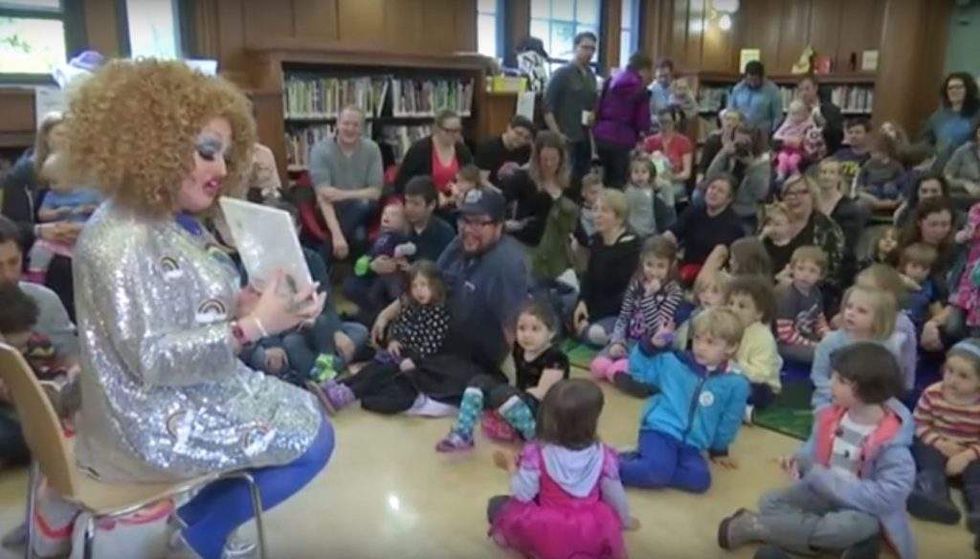 Drag Queen Story Hour for toddlers at a Brooklyn Public Library in New York is called "great" and "fantastic" by kids' caregivers. One parent said it presents "different ways of being in the world and make that fun and available to my kid." (Image source: YouTube screenshot)