A pair of Pennsylvania trick-or-treaters wearing blackface and Confederate flag capes were caught on video Halloween night — only to be confronted and called out by a 17-year-old girl.
Esperanza Menendez, who is of Hispanic descent, told Lehigh Valley Live she was taking part in Lower Macungie Township's trick-or-treat night with a friend and her sisters — 10 and 18 — when they spotted the pair.
She added to the outlet she "wasn't sure if it was supposed to be a joke because that kind of stuff is scary and, you know, it's Halloween. But it still made me feel sick."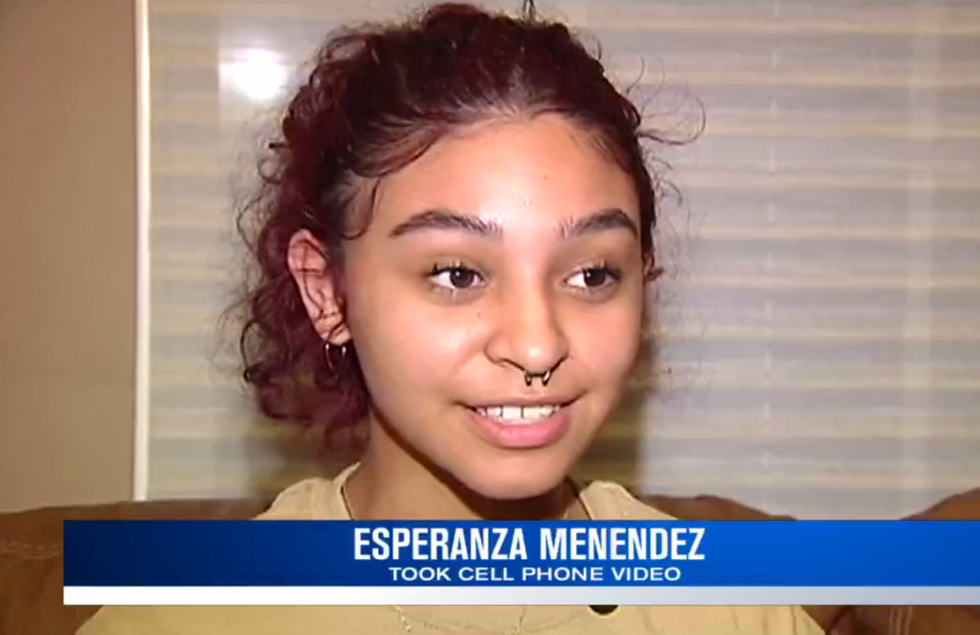 Image source: WFMZ-TV video screenshot
But that feeling soon turned into anger.
"I was so enraged when I saw these kids; I never thought I'd see something like that in person, honestly," Menendez told Lehigh Valley Live. "The fact they walked around ... dressed like that, and they had a bag full of candy, and no one said anything. It just makes me so angry."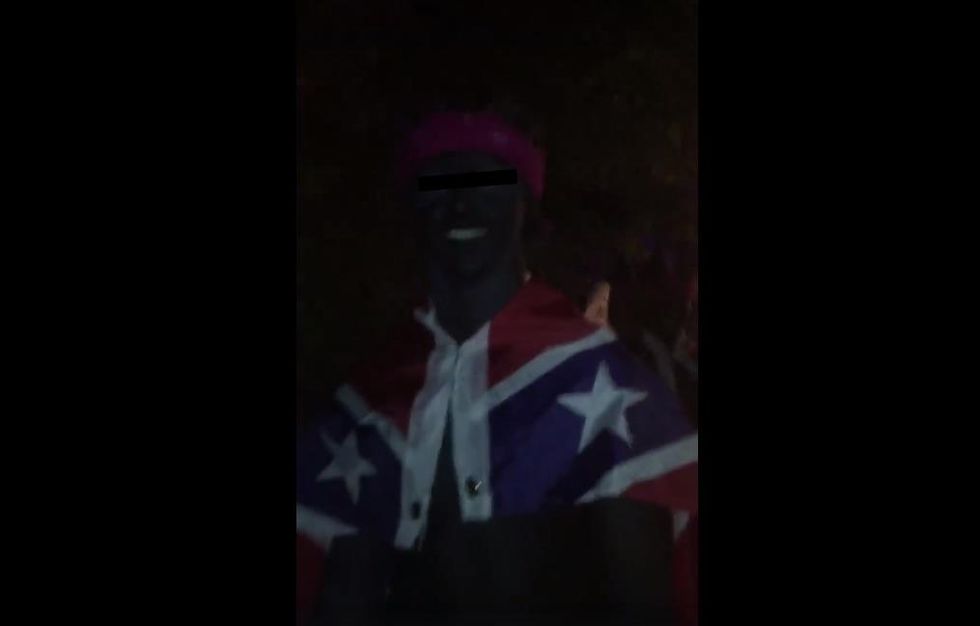 Image source: Facebook video, redacted
What did Menendez do?
Menendez can be heard on video confronting the trick-or-treaters for their costumes, saying "y'all f***ed up" and "go f*** yourselves." A couple of people answered "it ain't racist" in response.
According to WFMZ-TV, the homeowner can be heard on the clip thanking Menendez for standing up to the trick-or-treaters: "Thank you, hey, good girl."
That homeowner spoke to WFMZ but didn't want to be identified, saying the incident shook up his biracial family and that there was nothing OK about what the trick-or-treaters did.
What happened next?
Menendez sent the video of the confrontation to her father, who was home handing out candy, the outlet said, and he immediately called her to make sure she was OK, and that's when the girls came home.
"I have been down that block [on Halloween] and there's always tons of parents around," Rafael Menendez told Lehigh Valley Live. "Everybody was looking — but nobody was saying anything."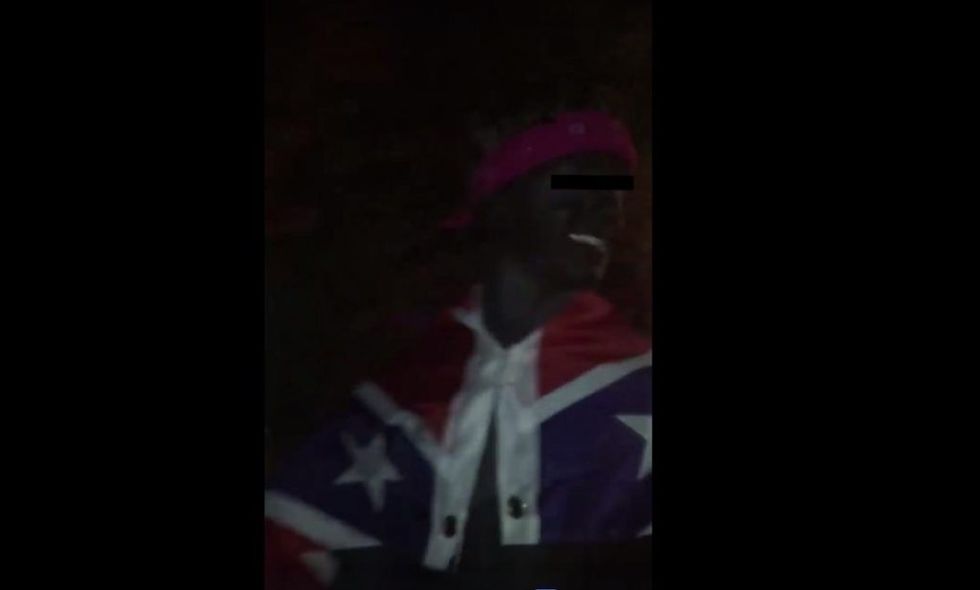 Image source: Facebook video screenshot
Rafael Menendez then shared the video on his Facebook page, noting his daughter "was the only one surrounded by adults that had the courage to address them" and that "she had to tell the house not to give them candy."
He added that the trick-or-treaters with blackface and Confederate flags are "so lucky they did not come knocking on my door."
He added to the outlet that the encounter "kind of ruined the night for everybody. My 10-year-old was a little confused, and we had to talk to her. She was a little scared. We aren't plastered to the news, but we want to make sure they are aware of it."
Pennsylvania State Police at Fogelsville cover the township and told Lehigh Valley Live that no reports had been filed about the pair in the costumes. Township commissioners could not be reached immediately for comment late Thursday afternoon, the outlet added.
'You need to let them know what's up'
Esperanza Menendez attends Lehigh Valley Charter High School for the Arts in Bethlehem and didn't recognize the trick-or-treaters, the outlet noted. Her father told Lehigh Valley Live he was surprised by how young the boys appeared, and that they seemed to find humor in the whole thing.
In the end, Esperanza Menendez said she wasn't about to be intimidated, noting to the outlet that "you can't show fear like that to people who think that stuff is okay. You need to let them know what's up, or they're going to keep walking thinking they're superior and they can just do anything."
She added to WFMZ, "I hope they learn their lesson and whatever happens to them, they deserve it. They were like smiling in the camera, they were proud walking in the streets like that."