Earlier this year, Will Witt of PragerU visited New York City's Washington Square Park to find out if anyone there had Republican friends.
As you might expect, he had zero problems running into left-wing folk — and none of them on the accompanying video said they had Republican friends or would ever even dream of the prospect.
"We stay away from those people," one person told Witt.
Many respondents seemed to equate being a Republican with being racist, bigoted, and intolerant — and being a Democrat or on the left as being open-minded and accepting of diversity.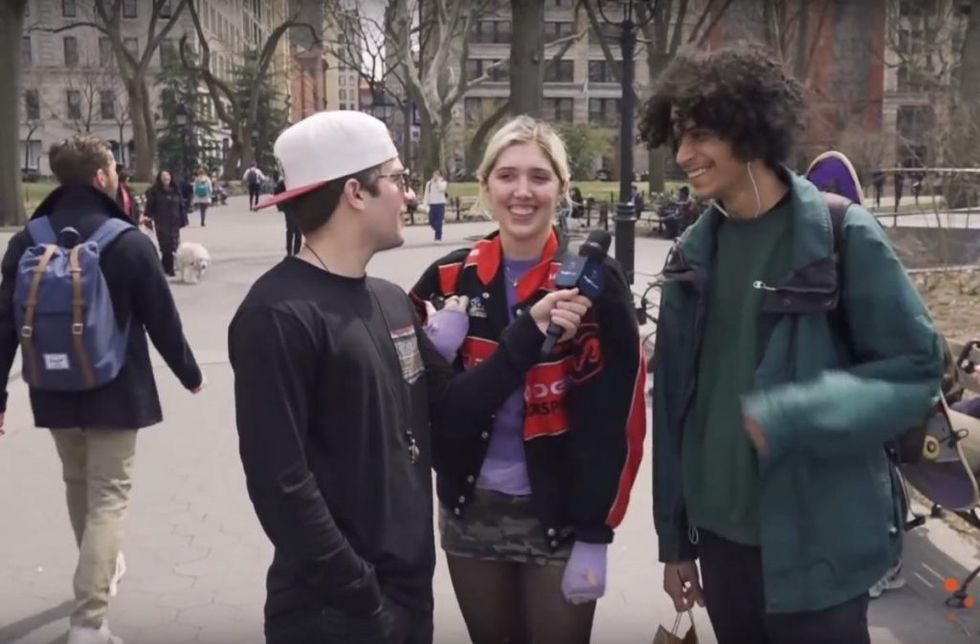 Witt chats with a couple of decidedly non-Republicans in New York City. (Image source: YouTube screenshot)
But oh, how the tables turned
Witt recently traveled a region where he stood a better chance of running into a conservative or two. The destination? The campus of Brigham Young University-Idaho in Rexburg — quite a long way from the Big Apple both in terms of distance and values.
So, to find out if conservatives felt the same way as some on the left about befriending those with opposing ideologies, Witt put the question to conservatives: "Would you be friends with a Democrat?"
The responses in the clip were quite a bit different.
"I would if they would be open to just hearing my views, too, and not just shutting me down," one guy answered. "That's what I've seen a lot with some Democrat friends."
Another person characterized Democrats' arguments as more "emotional" and conservatives' arguments as more "logical," which makes it difficult to hold civil political discussions.
One respondent said it's important for conservatives to back up what they say with how they live when interacting with Democrats: "Actions really do speak louder than words."
Here's the clip: