© 2023 Blaze Media LLC. All rights reserved.
Groundbreaking legal complaint challenges policy allowing biological males to compete against girls
'Girls deserve to compete on a level playing field'
The question of whether biological males who identity as female should be allowed to participate in high school sports for the team corresponding to their gender identity might finally get answered by the federal government.
On Monday, the Alliance Defending Freedom filed a federal discrimination complaint with the Department of Education Office for Civil Rights seeking to reverse a Connecticut Interscholastic Athletic Conference policy that permits high school athletes to compete as the gender with which they identify.

The ADF claims the policy violates Title IX, a federal regulation that prohibits discrimination on the basis of sex. By allowing biological males to compete against females, the state is depriving young female athletes of equal rights, the ADF alleges.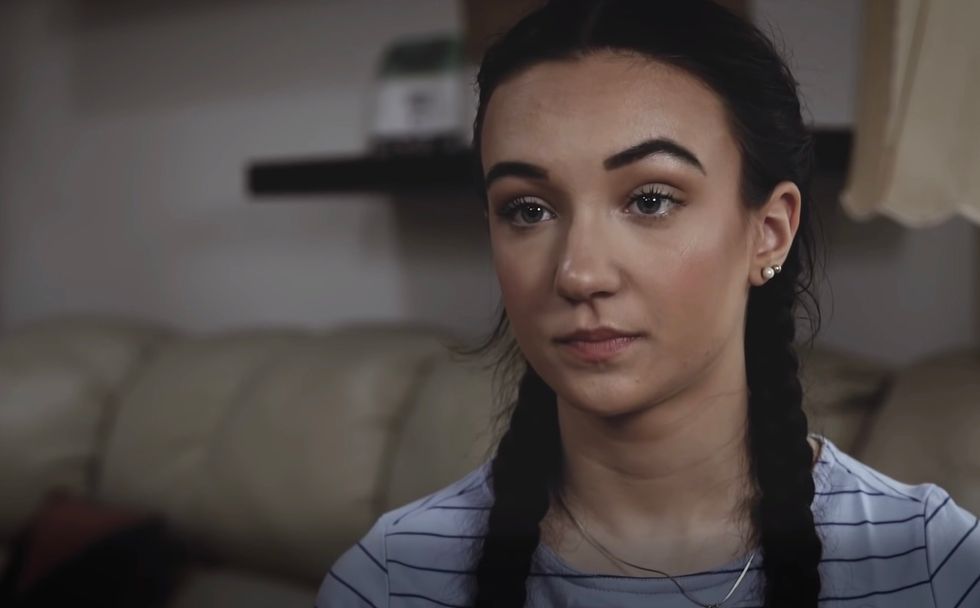 Selina Soule, on whose behalf the ADF's complaint was filedImage source: YouTube screenshot
"Girls deserve to compete on a level playing field. Forcing female athletes to compete against boys is grossly unfair and destroys their athletic opportunities," ADF legal counsel Christiana Holcomb said.

"Title IX was designed to eliminate discrimination against women in education and athletics, and women fought long and hard to earn the equal athletic opportunities that Title IX provides. Allowing boys to compete in girls' sports reverses nearly 50 years of advances for women under this law. We shouldn't force these young women to be spectators in their own sports," Holcomb explained.
The complaint was filed on behalf of three female high school athletes, Selina Soule and two unidentified minors. Soule was personally victimized by CIAC's policy when she narrowly lost an important track meet — which would have allowed collegiate scouts to see her perform — because two transgender female athletes blasted their biological female competition.
According to the Hartford Courant, the CIAC policy follows Connecticut's anti-discrimination law, which requires students to be treated as the gender with which they identify. CIAC executive director Glenn Lungarini told the Courant the conference does not believe is it violating federal law.
"The CIAC is committed to equity in providing opportunities to student athletes in Connecticut," Lungarini said of ADF's complaint. "We take such matters seriously, and we believe that the current CIAC policy is appropriate under both Connecticut law and Title IX."
What is the ADF requesting?
If the Department of Education determines the CIAC is violating federal regulations with its policy, the ADF requests that, in addition to the policy being tossed, female athletes receive the recognition they deserve.
Specifically, the ADF requests the CIAC revise its athlete records to give "proper credit — including championship credit as appropriate — to every girl who would have been identified as a champion or as qualifying for participation in a higher-level competition" but were denied because they lost to biological males.
However, the ADF recognizes that any amount of remedy is not sufficient because there are female athletes who have since graduated from high school and will never have the opportunities they deserved restored.
Want to leave a tip?
We answer to you. Help keep our content free of advertisers and big tech censorship by leaving a tip today.
Staff Writer
Chris Enloe is a staff writer for Blaze News
chrisenloe
more stories
Sign up for the Blaze newsletter
By signing up, you agree to our
Privacy Policy
and
Terms of Use
, and agree to receive content that may sometimes include advertisements. You may opt out at any time.