A video clip getting more than a few looks on social media features Los Angeles Angels slugger Albert Pujols doing something extraordinary on the turf at the Toronto Blue Jays' Rogers Centre.
But what Pujols did Tuesday night didn't take place during the game.
Following the Angels' 3-1 victory, Pujols was seen jogging over to an Angels' fan with Down syndrome — and even working on removing his jersey before getting to the fan in the front row, MLB.com said.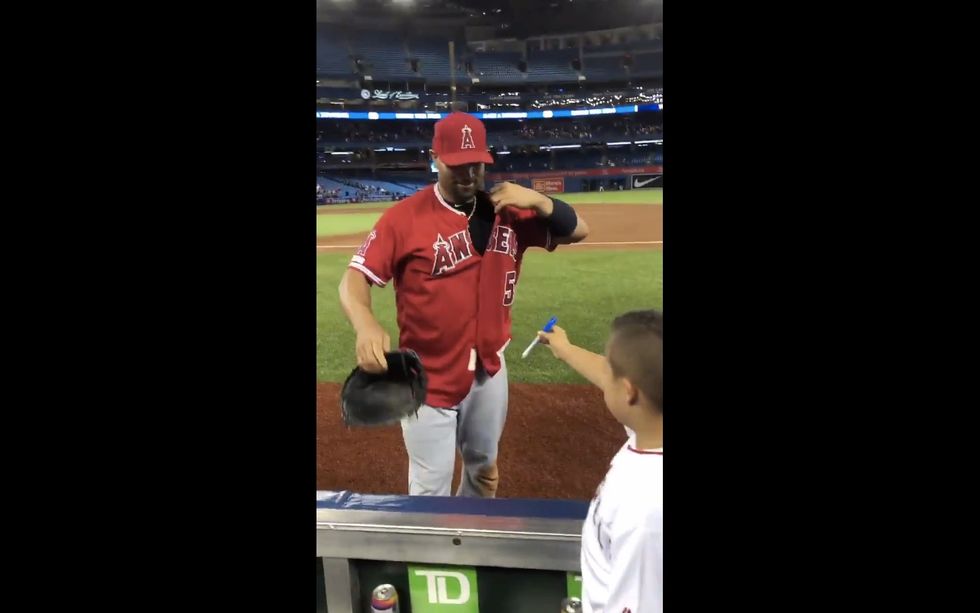 Image source: Twitter video screenshot
His jersey removed, Pujols signed it for the fan and gave it to him.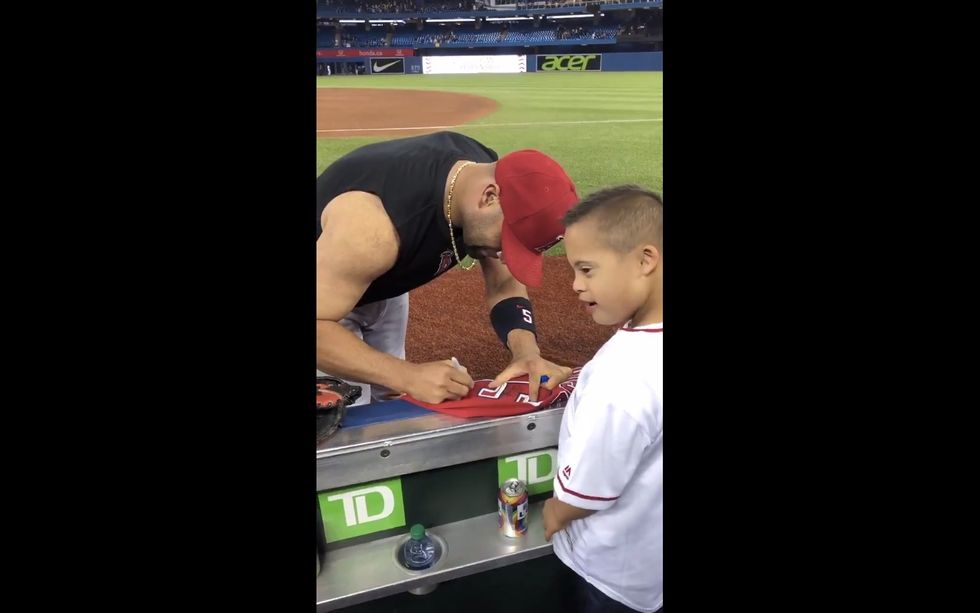 Image source: Twitter video screenshot
Then the stone-cold lock Hall of Famer signed the back of fan's Pujols jersey, to cap off an experience that others around the pair cheered.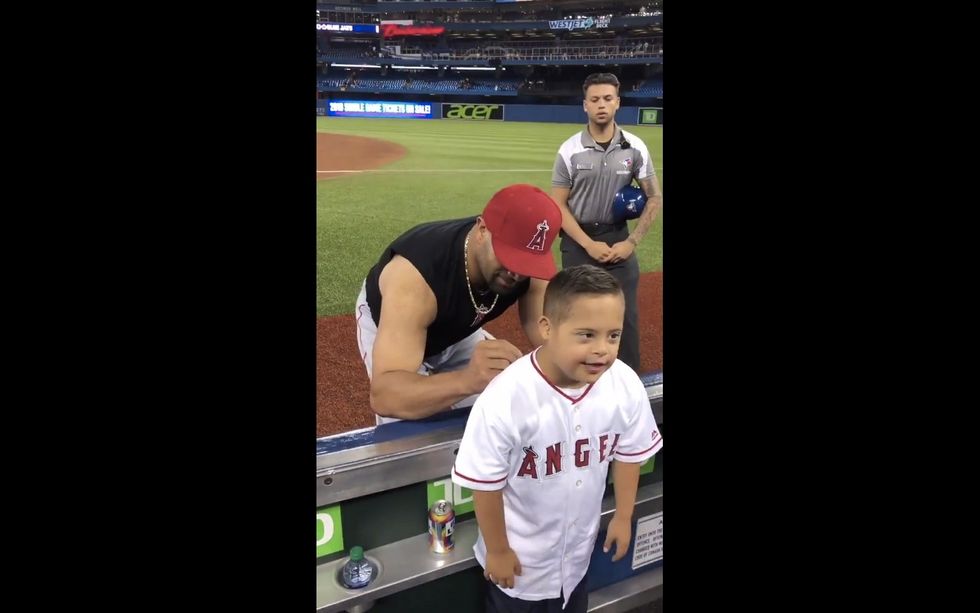 Image source: Twitter video screenshot
Here's the clip:
@LangoschMLB My son with Down Syndrome theee nights ago. https://t.co/w00yagPtjK

— Joe Squarini (@Joe Squarini) 1561078223.0
Doing something much bigger than baseball
But this is nothing new for the first baseman who's slammed 645 home runs and counting over his 19-year career — just 15 shy of Willie Mays' mark and a spot in the top five of all time.
He's also developed a lasting legacy though The Pujols Family Foundation, which helps those with Down syndrome and was inspired by his daughter Isabella, who also has Down syndrome.
"This was about the authenticity of having a child with Down syndrome, understanding the gaps and holes in services, and knowing he could do something about it," Todd Perry, executive director of the foundation, told MLB.com.
The foundation started off by offering one event per month, MLB.com said. But by the end of Pujols' time with the St. Louis Cardinals in 2011, the foundation was running 80 events and programs, the outlet said, and these days about 125 are happening annually.
"At the end of the day, he is a dad that has a child with Down syndrome," Jen Teemer, director of programming and mission advancement for the foundation, told MLB.com. "I think about how this girl has become the inspiration for serving so many families. The lives that are forever changed because of her is so amazing."
On Friday night, Pujols returns to play in St. Louis for the first time since he signed with the Angels.