A black military veteran who owns a cafe in Portland, Oregon, told Fox News his vote for President Donald Trump is now "solidified" since Antifa rioters shot at his restaurant Sunday night during a "Day of Rage."
What happened?
John Jackson — who served in the Army and Marines and owns Heroes American Cafe — told the cable network his restaurant was deemed "unfriendly" to the Black Lives Matter movement and was subsequently targeted.
With that, two windows in his cafe's downtown location were shot at and another window was struck with a blunt object — possibly a baseball bat, Jackson told Fox News.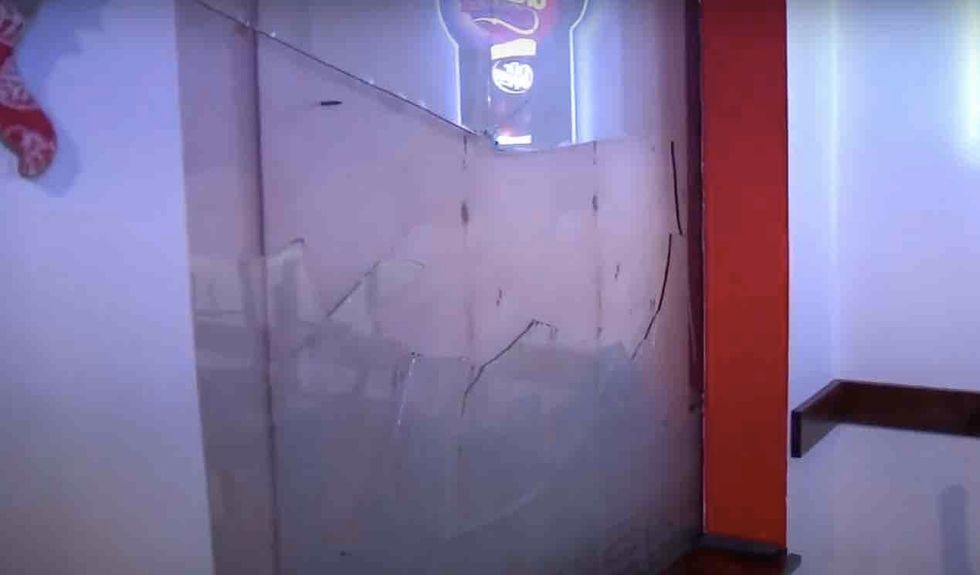 Image source: YouTube screenshot
A Thursday tweet from @DublinPDX claimed Jackson's cafe gives its profits "to their heroes... cops" and ripped businesses that support law enforcement, the cable network added.

"We're trying to compile a list of all non-friendly businesses in PDX," a screenshot of another tweet read. "AKA any company that's hanging blue lives garbage in their store or anything else that's anti the BLM movement. Drop them below."
Antifa rioters shot inside the Heroes American Cafe in downtown Portland last night during their mass rampage. Anti… https://t.co/JV27VdXT0R

— Andy Ngô (@Andy Ngô) 1602537719.0
Jackson told KPTV-TV he received a threatening phone call last week saying he and his restaurant would be targeted.
He added to the station that prior to the attack he was sitting in front of one of soon-to-be-fired-at widows: "That's where I sit and do work; I would've literally been shot."
But Fox News said Heroes was open Monday despite damage to the building — and that Jackson isn't backing down.
"We're not changing what we do because of things that are, to me, kind of terroristic in approach," he added to KPTV. "We're just not yielding to any of that."
Jackson also noted to Fox News that his businesses support all heroes, which include police officers, military personnel, veterans, nurses, and firefighters.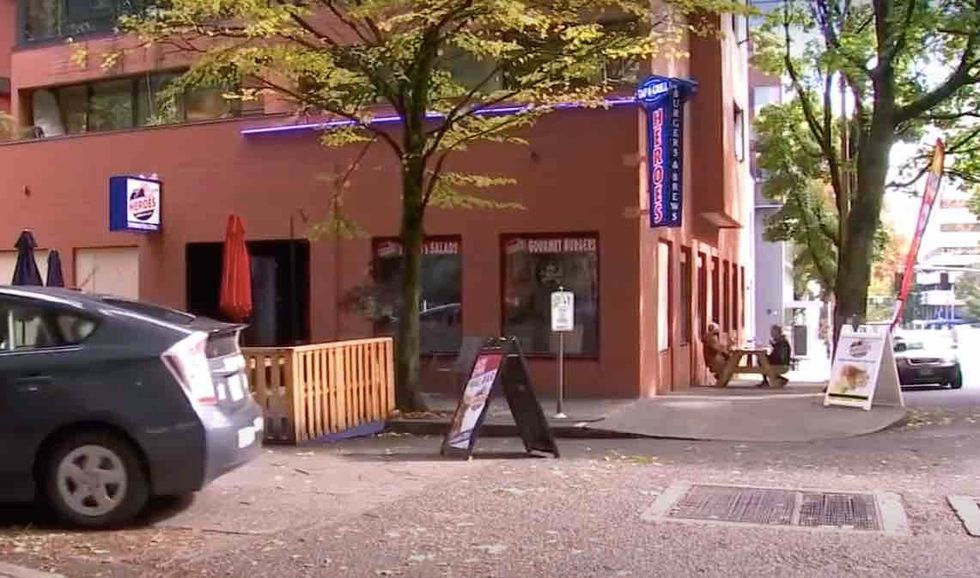 Image source: YouTube screenshot
"We're for all heroes, and we don't support zeroes," he added to the cable network. "So if you're a bad cop, we don't really have time for you. If you're walking your beat, and you're taking care of your people, or you're saving lives, we love you."

How does the incident affect his vote?
Jackson told Fox News he voted for Trump in 2016 with some reservations — but given the attack on his restaurant, all doubts have been dismissed.
"This solidified my Trump vote," he added to cable network. "I'm done with this weakness, and we need some real strong leadership."
Statues toppled, businesses damaged during destructive night of rioting in downtown Portland youtu.be