Members of Christ Church may have gathered Sunday on Friendship Square in Moscow, Idaho, to sing Christmas carols as they do every year — but the reception this time was anything but friendly.
What happened?
Video captured the moment when one man stood outside the Moscow Hotel and made disapproving gestures toward the approximately 300 carolers, the Moscow Report said. Among the gestures was a thumbs down and a flip of the back of his hand under his chin and toward the group: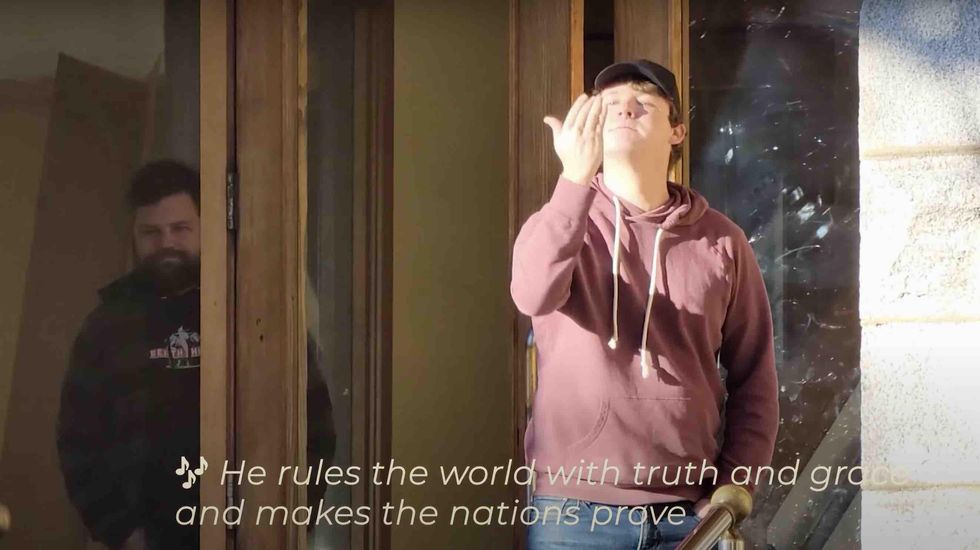 Image source: YouTube screenshot
What's more, amplified noise was coming from one of the hotel's open windows — and the paper said a witness at the scene who measured the sound with his smartphone said it topped 90 decibels.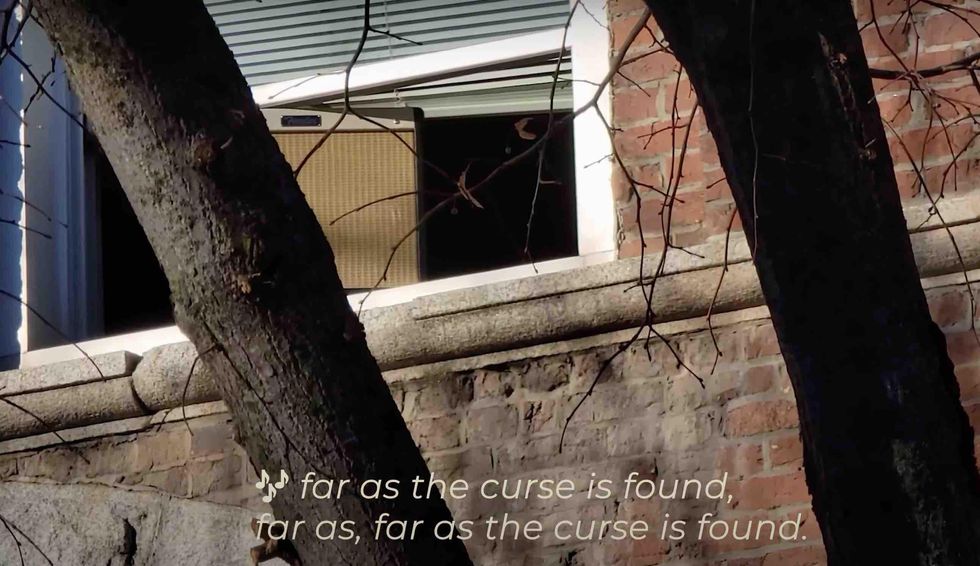 Image source: YouTube screenshot
But the apparent attempt to drown out the carolers was met with grace.
Pastor Doug Wilson stood up after one carol — while the noise was overtaking the sonic space in the street — and suggested that the carolers offer a hearty "Merry Christmas!" in the face of opposition, the Report said.
And they did just that.
Wilson then suggested that the group move to another spot — as carolers do — and the group settled in for more singing at a fountain, the paper said.
As the carolers crossed the street and continued singing, the noise soon ceased, and the Report said the only sounds were the carolers offering more songs of the season.
Citation issued
The paper said Moscow Police cited the individual responsible for the noise for disturbing the peace, adding that an MPD officer stayed on the scene to make sure no other illegal disturbances would impede the carolers.
Christ Church Caroling on Friendship Square | December 5th, 2021youtu.be
Anything else?
Check out commentary on what went down in Moscow, Idaho, from CBN News and former writers from TheBlaze, Billy Hallowell and Tre Goins-Phillips — along with one of the carolers:
300 Christmas Carolers Met With Obnoxious Noise Machine and Hecklersyoutu.be
This story has been updated